Active Care Group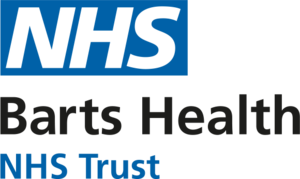 Barts Health NHS Trust
Barts Health is one of the largest NHS Trusts in the UK with over 16,000 staff members providing care to around 2.5 million people across east London and beyond. 
Whether you would like to gain more experience in one of our four major hospital sites (The Royal London, St Bartholomew's, Whipps Cross and Newham) or work within the community, we are certain to find a role to suit you.
We can offer you an excellent package, flexible working, exclusive benefits and the chance to gain unparalleled experience in one of our innovative hospitals.
Come and have a chat with us to find out more about our vacancies visit: http://jobs.bartshealth.nhs.uk/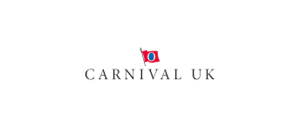 Carnival UK
Carnival UK is the operator of P&O Cruises and Cunard, running luxury cruise ships all over the world.
Our ships are similar to a small town or city. Working as a Nurse onboard our ships is a one-of-a-kind experience, as our Medical Team are required to use their A&E or ICU experience to look after patients with all types of ailments, sicknesses, and health problems – from sun burn to cardiac arrests.
If this sounds interesting to you, come and say hi!

Central & North West London NHS Foundation Trust
There's a place for you at CNWL
We're passionate about delivering first-class patient-centered, safe and effective care, whether it is in a hospital setting, in a community clinic or in the patient's own home. Patients are at the heart of everything we do.
Providing top quality care depends on our ability to employ the best people. 
We're always looking to recruit outstanding people who will go the extra mile to support our patients, colleagues, teams and the Trust. With every new employee we're hoping to find our future leaders and we'll support our staff by providing opportunities to develop your career.
With a diverse culture and equally diverse range of opportunities across mental health, community services, addictions, eating disorders, learning disabilities and more – whatever stage of your career you're at, there's always a place for you at CNWL.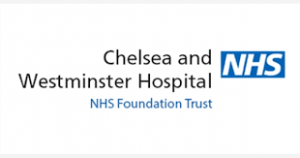 Chelsea & Westminster Hospital NHS Trust
We are an award winning organisation providing care at two main sites—Chelsea and Westminster Hospital and West Middlesex University Hospital. With more than 6,000 staff we are proud to care for a diverse population of one million people. We are committed to ensuring that our workforce is just as diverse with a strong mix of skills and abilities.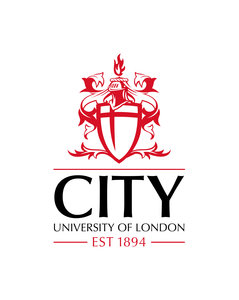 City, University of London
We have over 120 years' experience in training health professionals. We are proud of our healthcare education heritage.  We are now a modern, professional, highly-connected School. Our purpose is to improve the health, care and wellbeing of individuals and communities through the highest quality education, world-leading research and progressive partnerships.

Cleveland Clinic
Cleveland Clinic is one of the leading providers of specialised medical care in the world, focused on providing clinical excellence and superior patient outcomes. It is an integrated healthcare delivery system with hospitals, clinics and wellness centres in the U.S. (Ohio, Florida and Nevada), Canada (Toronto) and the U.A.E. (Abu Dhabi). As part of our international strategy, we are delighted to be bringing our model of healthcare to London in 2021. London is a world-recognised centre of clinical excellence and research and this initiative plays an important part in allowing us to continue our legacy of world-class care.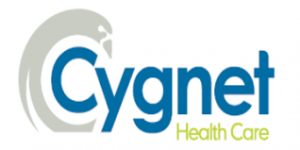 Cygnet Health Care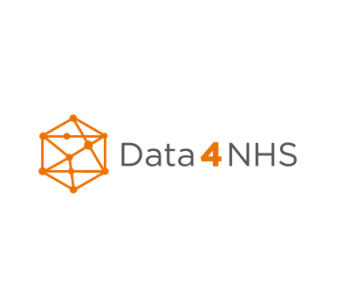 Data4NHS
Data4NHS maintains one of the largest healthcare related databases in the UK. Registration is free and only available to NHS professionals. Register with us to have access to our resources including the Data4NHS national directory, recruitment opportunities, events calendar, surveys and e-bulletin.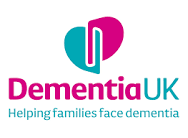 Dementia UK
Dementia UK is the specialist dementia nurse charity. Our nurses, called Admiral Nurses, support families living with all forms of dementia.
Dementia UK will help you develop the specialist knowledge, clinical expertise and leadership skills needed to practice as an Admiral Nurse to offer life-changing support for families facing dementia.
 

Diaverum
Diaverum is a renal care company committed to providing the best patient care.  We are dedicated to enhancing the lives of renal patients in 35 clinics across the country.  We're growing and have plenty of opportunities here in the UK and in the 24 countries where we work.  We offer a supportive and inclusive working environment and great opportunities for career progression.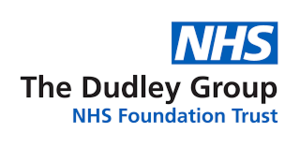 Dudley Group NHS Foundation Trust
The Dudley Group NHS Foundation Trust is an acute and community organisation located near Dudley, Brierley Hill and Stourbridge.
Our hospitals are among some of the most technologically advanced with state of the art equipment and modern purpose built buildings combined with being a digital trust to create the highest standards of patient care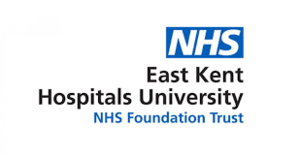 East Kent Hospitals University NHS Foundation Trust
EKHUFTs vision is 'great healthcare from great people' and we are looking for individuals who share our belief and are looking for opportunities for career development.  
EKHUFT is one of the biggest acute Trusts in England with three main hospitals: 
The William Harvey Hospital in Ashford has the full range of DGH services, regional specialities and a leading trauma unit. 
The Queen Elizabeth, The Queen Mother Hospital in Margate, provides DGH services, whilst the Kent & Canterbury Hospital in Canterbury provides specialist services including Elective Orthopaedics, adult medical care, inpatient renal, urology and vascular services and robotic surgery.
EKHUFT has big ambitions for its patients and staff.   

East London NHS Foundation Trust
Our mission is to make a positive difference to people's lives by improving the quality of life for all we serve. Our values are: We Care, We Respect, We are Inclusive – so we are looking for people who live and breathe these qualities when supporting service users and carers, and in their relationships with colleagues in the Trust and our partner organisations.
The people we employ are at the heart of making this mission and our values a reality.
Do you want to play a part in our success? If you are caring, respectful and inclusive, and if you have the belief, the drive and the talent to help us in our ambition to become the best then we want to hear from you!
We can offer you a dynamic working environment in which to build a strong career. We're proud to be a Trust where we encourage everyone to be their best and make the most of their careers whatever their background.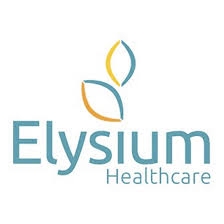 Elysium Healthcare
At Elysium Healthcare we bring together a unique approach to the delivery of care where the individual is embedded in the heart of all aspects of care. Together, with all our stakeholders, we shape the care of today and the future. Our aim is to set new standards in the delivery of specialist care through our strategic network of sites which provide a complete pathway of care
We see our role as one which empowers and supports patients to achieve their goals. We do this by ensuring that they are at the heart of everything. With the right support, car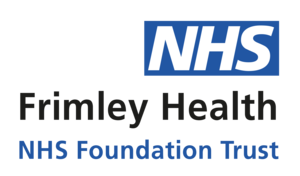 Frimley Health NHS
Excelling together: When you join our trust, you become part of the Frimley Family – one team who work together to deliver truly exceptional care to the local residents we serve. Thanks to the breadth of our clinical and community services, you'll find a diversity of career opportunities and pathways. Our open, supportive culture, and focus on learning and development, will empower you to excel, develop and progress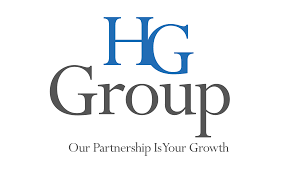 Hanson Grey Group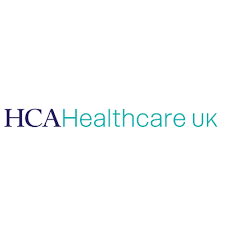 HCA Healthcare UK
At HCA Healthcare UK, we offer the latest medical expertise, therapies and technologies. However, our approach isn't just clinical. We deliver healthcare with a human touch. Whether they specialise in cancer, cardiac, neurology, orthopaedics or paediatrics, all our centres have the same priority – our patients.

Health & Safety Group
One of the UK's foremost providers of Healthcare Training in the UK. We train over 100,000 healthcare professionals each year in over 40 venues around the UK.

Hospiscare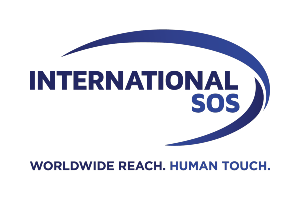 International SOS
International SOS is the world's leading medical and security services company with over 12,000 employees working in 1,000 locations in 90 countries. Established 35 years ago, we have become market leader in global telehealth services and digital health solutions for an extensive client base of Fortune 500 companies, NGO's and governments around the world.

IPRS
Are you looking for a change of environment with a better work-life balance? You can work from home, from the office or do a combination of both. With PFAS you will be joining an enthusiastic, dynamic, professional, and diverse team of health professionals. Our team of Nurses, Occupational Therapists, Paramedics and Physiotherapists provide high quality assessments on behalf of the DWP. You will have the opportunity to challenge yourself and expand your clinical knowledge on a huge range of conditions, their impacts, treatments, therapies, medications, and clinical examinations as well as your assessment and report writing skills.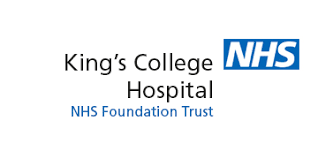 Kings College Hospital NHS
Kings College Hospital NHS Foundation Trust is one of the UK's largest and busiest teaching hospitals. The Trust is recognised internationally for its work in liver disease and transplantation, neurosciences, cardiac, haemato-oncology, fetal medicine, stroke and major trauma centre's; In 2013, we acquired the Princess Royal University Hospital (PRUH), Orpington Hospital, and some services at Beckenham Beacon and Queen Mary's Sidcup following the dissolution of South London Healthcare NHS Trust. We now provide care to 1.5 million patients in Southwark, Lambeth, Bromley, Bexley, Lewisham and elsewhere in south east London and parts of Kent. Over 10,000 babies are delivered by our hospitals each year, and over 750 patients come to our Emergency Departments every day. For more information, please visit the website - https://www.kch.nhs.uk/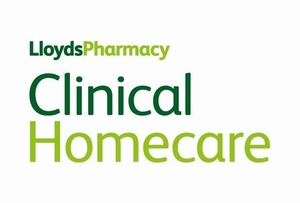 Lloyds Pharmacy Clinical Homecare
LloydsPharmacy Clinical Homecare provide care to more than 100,000 patients in the comfort of their home, work, or in the community – ranging from delivery of medication to specialist end-to-end nursing for complex conditions. We're passionate about what we do and the difference we make to our patients' lives. It's this dedication that ensures we constantly deliver outstanding levels of care.
We have a lot to offer, not only to our patients but also to our employees. We have a range of opportunities for passionate professionals. You'll have access to training at all stages of your career. The opportunities are endless.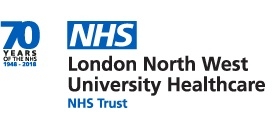 London North West University Healthcare NHS Trust
We are one of the largest integrated healthcare trusts in the country, providing hospital and community services to the people of Harrow, Brent, and Ealing and beyond. 
Our team of 9,000 clinical and support staff serve a diverse population of approximately one million people. As well as delivering community services across four London boroughs (including Hillingdon), we provide acute hospital services at: Northwick Park Hospital, St Mark's Hospital, Ealing Hospital and Central Middlesex Hospital.
We are a research active Trust with more than 5,000 patients taking part in clinical trials last year and we play a vital role in the education and training of doctors, nurses and other healthcare professionals.
 

LV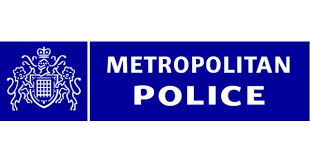 Metropolitan Police
Have you seen adverts for Metropolitan Police Service Custody Nurse Practitioners? Curious about what the role involve? Wondering whether you have the skills and experience needed? Come and visit our stand to speak to nurses currently doing the role, for honest answers.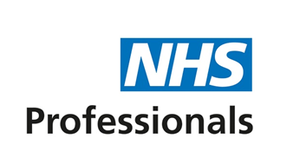 NHS Professionals
NHS Professionals run England's largest NHS staff bank and every year we help thousands of dedicated and highly skilled NHS workers enjoy better career opportunities, flexible shifts, and a healthier work-life balance at a variety of Acute, Mental Health and Community Trusts across England.
Depending on your qualifications and skills, we have access to work in all grades and specialties across the NHS including Student Nurses, Registered Nurses and Midwives.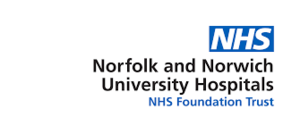 Norfolk & Norwich University Hospitals NHS Foundation Trust
NNUH one of the largest trusts in the UK, provides first-class acute care for around one million people, in Norfolk and surrounding areas. We're a teaching and research hospital, at the forefront of innovation, including world class facilities. We work closely with the University of East Anglia, providing teaching opportunities for staff and placement opportunities for students. We attract some of the best and leading professionals from around the world and are proud that our workforce represents 94 countries.
Norwich was voted one of the Best Places to Live in the UK by The Sunday Times in 2022 and Norfolk provides the perfect balance between city, countryside and coastline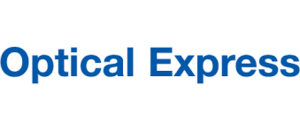 Optical Express
Maybe you are an experienced nurse looking for a new challenge, or early in your career and want to make your mark in the ophthalmic industry, providing you are passionate about patient care, our environment could be the perfect fit.

By joining Optical Express you will be welcomed into an industry leading team which is going from strength to strength. We are continuing to open new state of the art treatment centres across the UK as well as investing in advanced clinical and diagnostic technologies.

Our range of ophthalmic treatments mean that our nurses benefit from real clinical diversity. 

Practice Plus Group
We are a really diverse organisation in lots of ways. Firstly in the services we provide – undertaking more than 80,000 operations a year in our hospitals, answering 3 million calls a year in our 111 and GP services and delivering care to thousands of prisoners with often complex needs. We do that in many different locations around the country, and strive to encourage and build a diverse workforce, bringing the strengths of different experiences, professions and cultural backgrounds together. Come and meet our recruitment teams and colleagues from our sites to find out more about how we support and develop our staff.

Priory Group
Priory is the leading independent provider of behavioural care in the UK. We are looking for RMNs and RNLDs to join us at all career levels. With our dedicated nursing pathway, we want to support you to become the nurse you have always wanted to be.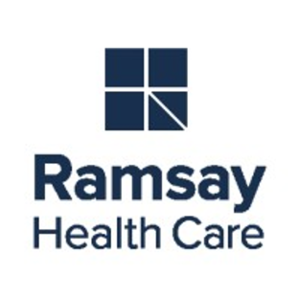 Ramsay Healthcare
Ramsay Health Care was established in 1964 and has grown to become a global hospital group operating over 100 hospitals and day surgery facilities across Australia, the UK, Indonesia and France. 
Ramsay Health Care is well-respected in the health care industry for operating quality private hospitals and for its excellent record in hospital management and patient care. 
Ramsay Health Care UK is one of the leading providers of independent hospital services in England, with a network of acute hospitals. These provide a wide and comprehensive range of specialised and efficient clinical specialties from orthopaedics and general surgery, to cardiac surgery and Eye Surgery.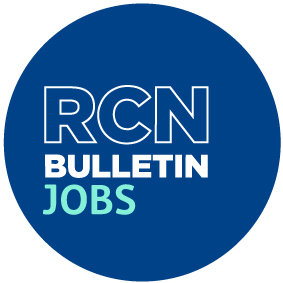 RCN Bulletin Jobs
RCN Bulletin Jobs is the place to find and apply for the best jobs in nursing and healthcare.
Registering is quick and easy, and all our healthcare and nursing jobs can be searched by sector, band, location, salary or keyword. Choose which jobs you would like emailed directly to you, and apply for jobs, store your CV and manage your applications via the website.
We've made it as simple as possible for you to take the next step in your career, no matter your band, practice sector or location.
Register today to:
•    Search hundreds of new job adverts posted each month
•    Store and tailor your CV online to save time when applying for jobs, and to let new employers find you
•    Apply for jobs quickly and conveniently wherever you are - the site has been fully mobile optimised for use on the go
•    Refine your search by specialty, grade, salary or location
•    Targeted email alerts simplify the process and let relevant jobs come to you
•    Shortlist jobs and keep track of your application history
•    Careers articles provide advice, inspiration and practical know-how
Take the first step into your new career today by searching RCN Bulletin Jobs
 
Red Group Ltd

Royal College of Nursing
We are the world's largest nursing union and professional body. We represent the interests of 465,000 nurses, midwives, nursing support workers and students; working together to advance our profession, help shape healthcare policy and promote excellence in practice.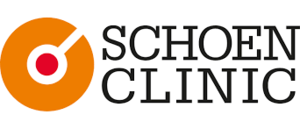 Schoen Clinic

South London and Maudsley NHS Foundation Trust
South London and Maudsley NHS Foundation Trust is the natural home for professionals who are fascinated by the mind and the world of mental health.
We're renowned for providing the widest range of NHS mental health services in England, for pioneering research into the causes and treatment of mental illness.

South West London and St George's Mental Health NHS Trust
SWLSTG is at the beginning of an exciting journey of transforming our community mental health services. In 2021/22 the Trust will benefit from significant investment in community mental teams to strengthen provision across all our boroughs. Over the course of the next three years we will work with our community partners to establish integrated delivery hubs bringing together primary and secondary health teams with voluntary sector providers across each of our boroughs, beginning with Sutton in 2021. As part of this transformation, you will support the move towards a new Community Rehabilitation Team and your post will be part of this exciting development.

SpaMedica
SpaMedica is the largest NHS cataract surgery provider in the UK, supporting thousands of patients across 37 hospitals. We're one of the fastest growing ophthalmic healthcare providers and all our hospitals are rated as 5-star by our patients on NHS.UK. Our patients place their trust in you, and by working with us, you can truly change people's lives.
Spire Healthcare
Spire Healthcare is a leading independent hospital group in the United Kingdom and the largest in terms of revenue. From our 40 hospitals and eight clinics across England, Wales and Scotland, Spire Healthcare provides diagnostics, inpatient, day case and outpatient care. Visit our stand to speak to our team about the wide variety of positions available, apprentice and new graduates through to senior management positions across our experienced and supportive teams.

St John & St Elizabeth Hospital
St John & St Elizabeth Hospital is one of the UK's largest independent charitable hospitals.  Join a truly unique, charitable private Hospital located minutes from Central London with a tradition of excellence in care going back over 165 years.
Situated in St John's Wood, we are at the heart of the community, with all profits funding our on-site Hospice.
Our commitment to our patients is in the quality of our care. Since 2018, we've been building our new £35 million wing, the single largest investment we've ever made into the hospital. Allowing us to keep providing excellent care and impeccable standards to our local community.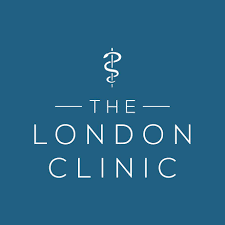 The London Clinic
The London Clinic has been the hospital at the heart of the medical community in and around Harley Street since 1932. We are one of the UK's largest independently owned non-profit hospital, where we pride ourselves on our values, and putting the patient at the heart of everything we do.

University College London Hospitals NHS Foundation Trust
We want you to come to UCLH, and stay at UCLH, because our success starts with you.
Our patients tell us that our nurses make all the difference, and here you will be at the forefront of innovation in patient safety and treatment.
Visit www.uclh.nhs.uk/wwus to find out more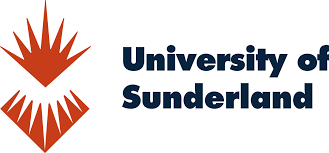 University of Sunderland in London
We offer Bachelors course in Health & Social Care and a Top Up in Nursing, and a Masters in Public Health & Nursing.
We offer flexible hours and Academics with relevant professional experience to best inform the courses and teaching.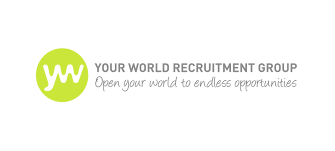 Your World Recruitment
Take a look at our event floor plan