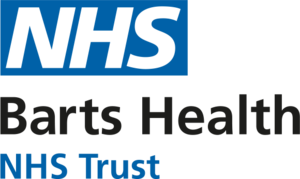 Barts Health NHS Trust
Barts Health is one of the largest NHS Trusts in the UK with over 16,000 staff members providing care to around 2.5 million people across east London and beyond. 
Whether you would like to gain more experience in one of our four major hospital sites (The Royal London, St Bartholomew's, Whipps Cross and Newham) or work within the community, we are certain to find a role to suit you.
We can offer you an excellent package, flexible working, exclusive benefits and the chance to gain unparalleled experience in one of our innovative hospitals.
Come and have a chat with us to find out more about our vacancies visit: http://jobs.bartshealth.nhs.uk/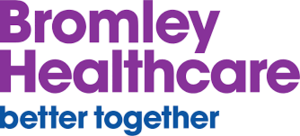 Bromley Healthcare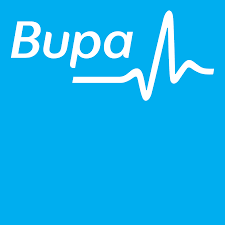 BUPA
Help us help people live longer, healthier, happier lives
We employ more than 80,000 people globally who are making this a reality. Do you want to play a part in our success? If you've got the belief, the drive and the talent to help us in our ambition then we want to hear from you.
.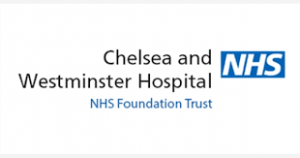 Chelsea & Westminster Hospital NHS Trust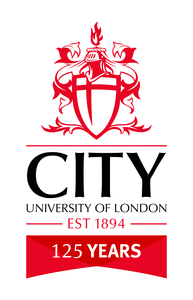 City University
The School of Health Sciences delivers foundation, UG, PG, apprenticeship, CPPD and City Health short courses across the Divisions of Health Services Research and Management, Language and Communication Sciences, Midwifery and Radiography, Nursing, and Optometry and Visual Sciences. Our purpose is to improve the health, care and wellbeing of individuals and communities through the highest quality education, world-leading research and progressive partnerships. We have over 120 years' experience in training health professionals. We are proud of our healthcare education heritage and of the pioneering healthcare professionals who paved the way for their professions. We are a modern, professional, highly-connected School.

Cleveland Clinic
Cleveland Clinic is one of the leading providers of specialised medical care in the world, focused on providing clinical excellence and superior patient outcomes. It is an integrated healthcare delivery system with hospitals, clinics and wellness centres in the U.S. (Ohio, Florida and Nevada), Canada (Toronto) and the U.A.E. (Abu Dhabi). As part of our international strategy, we are delighted to be bringing our model of healthcare to London in 2021. London is a world-recognised centre of clinical excellence and research and this initiative plays an important part in allowing us to continue our legacy of world-class care.

Day Webster Ltd
Day Webster LTD is an established Healthcare recruitment business specialising in nursing (including theatres, ICU/IDU, Midwifery, community and General wards, HSS/AHP, Doctors and Non-Medical sectors). Our teams have many years of experience in their specific sectors and in the wider public sector and search areas. 

Direct Medics
Direct Medics is a leading healthcare recruitment agency. We currently recruit nurses of all grades and specialities on behalf of many public and private sector clients across the UK and Ireland for high quality permanent, long-term block bookings and short-term shift work opportunities in various settings and departments.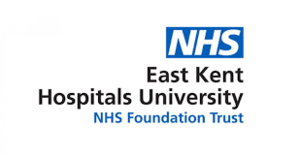 East Kent Hospitals University NHS Foundation Trust
East Kent Hospitals is a pioneering Trust that is currently on an exciting journey of healthcare transformation. We are looking for staff who are passionate about people to help us deliver first-class care. We would love you to be part of our journey

East London NHS Foundation Trust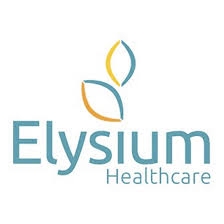 Elysium Healthcare
At Elysium Healthcare we bring together a unique approach to the delivery of care where the individual is embedded in the heart of all aspects of care. Together, with all our stakeholders, we shape the care of today and the future. Our aim is to set new standards in the delivery of specialist care through our strategic network of sites which provide a complete pathway of care
We see our role as one which empowers and supports patients to achieve their goals. We do this by ensuring that they are at the heart of everything. With the right support, car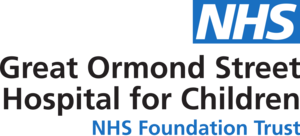 Great Ormond Street Hospital for Children NHS Foundation Trust
Great Ormond Street Hospital for Children NHS Foundation Trust (GOSH) is a national centre of excellence in the provision of specialist children's health care, currently delivering the widest range of specialist care of any children's hospital in the UK. Around 4,100 full-time and part-time staff work at the hospital. Come and have a chat with us to find out more about our vacancies visit: https://www.gosh.nhs.uk/working-here/current-jobs#!/job_list/s1/Nursing…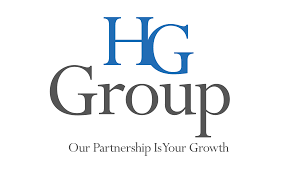 Hanson Grey Group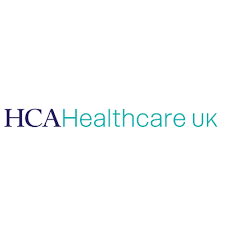 HCA Healthcare UK
At HCA Healthcare UK, we offer the latest medical expertise, therapies and technologies. However, our approach isn't just clinical. We deliver healthcare with a human touch. Whether they specialise in cancer, cardiac, neurology, orthopaedics or paediatrics, all our centres have the same priority – our patients.

Herefordshire & Worcestershire Health & Care NHS Trust

Imperial College Healthcare NHS Trust
We are an NHS Trust of 10,000 people, providing care for around a million people every year, in our five hospitals and a growing number of community services in north west London.  We have a rich heritage and an ambitious vision for the future of our patients and local communities.  We want you to know all about who we are, what we do and where we are heading.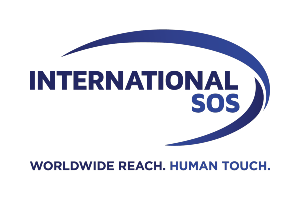 International SOS
International SOS is the world's leading international health care, medical assistance and security risk services company with 11,000 employees. With over 30 years of experience our global infrastructure comprises of assistance centres, International SOS clinics, health care providers and global medical evacuation capabilities supported by dedicated air ambulances.

IPRS
We are a diverse and welcoming team of specially trained Healthcare Professionals and Operational colleagues, with our clinical team coming from a variety of backgrounds, including Nurses (RGN, RMN and RNLD), Physiotherapists, Occupational Therapists and Paramedics. We invest in extensive training programmes for both Healthcare Professionals and our Operational teams, focusing on placing the claimant experience firmly at the heart of our service. We work on behalf on the DWP to deliver clinical assessments for individuals who have applied for PIP (Personal Independence Payments) benefit. As healthcare professionals we act as information gatherers, gaining information on how each individual's conditions impacts their ability to undertake daily activities by completing in depth and individualised assessments in a respectful, non-bias and reassuring manner using our clinical curiosity, medical knowledge, learnt resources and clinical guidance.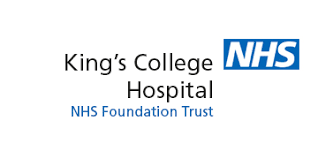 Kings College Hospital NHS
Kings College Hospital NHS Foundation Trust is one of the UK's largest and busiest teaching hospitals. The Trust is recognised internationally for its work in liver disease and transplantation, neurosciences, cardiac, haemato-oncology, fetal medicine, stroke and major trauma centre's; In 2013, we acquired the Princess Royal University Hospital (PRUH), Orpington Hospital, and some services at Beckenham Beacon and Queen Mary's Sidcup following the dissolution of South London Healthcare NHS Trust. We now provide care to 1.5 million patients in Southwark, Lambeth, Bromley, Bexley, Lewisham and elsewhere in south east London and parts of Kent. Over 10,000 babies are delivered by our hospitals each year, and over 750 patients come to our Emergency Departments every day. For more information, please visit the website - https://www.kch.nhs.uk/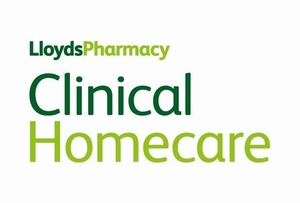 Lloyds Pharmacy Clinical Homecare
LloydsPharmacy Clinical Homecare provide care to more than 100,000 patients in the comfort of their home, work, or in the community – ranging from delivery of medication to specialist end-to-end nursing for complex conditions. We're passionate about what we do and the difference we make to our patients' lives. It's this dedication that ensures we constantly deliver outstanding levels of care.
We have a lot to offer, not only to our patients but also to our employees. We have a range of opportunities for passionate professionals. You'll have access to training at all stages of your career. The opportunities are endless.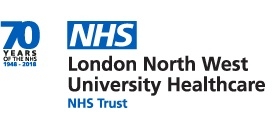 London North West University Healthcare NHS Trust
We are one of the largest integrated healthcare trusts in the country, providing hospital and community services to the people of Harrow, Brent, and Ealing and beyond. 
Our team of 9,000 clinical and support staff serve a diverse population of approximately one million people. As well as delivering community services across four London boroughs (including Hillingdon), we provide acute hospital services at: Northwick Park Hospital, St Mark's Hospital, Ealing Hospital and Central Middlesex Hospital.
We are a research active Trust with more than 5,000 patients taking part in clinical trials last year and we play a vital role in the education and training of doctors, nurses and other healthcare professionals.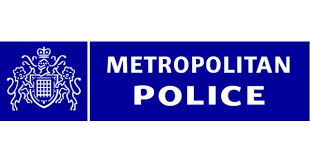 Metropolitan Police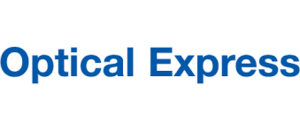 Optical Express

Practice Plus Group
Practice Plus Group, formerly Care UK Healthcare, specialise in running NHS Treatment Centres offering Elective Surgery and Diagnostic Services across the country. All of our centres are rated either Good or Outstanding by the CQC. Speak to our clinical and recruitment teams today about beginning your nursing career with Care UK Healthcare.

Priory Group
When you join Priory Group, you'll be part of an innovative and growing organisation that is helping to redefine health, education and social care in the UK. Our nationwide team treats more than 70 conditions through a network of over 450 facilities including:
•    Mental Health and addiction services
•    Rehabilitation and recovery facilities
•    Medium and low secure facilities
•    Specialist schools and colleges
•    Residential and care homes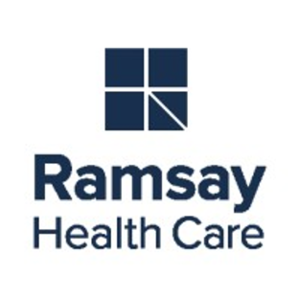 Ramsay Healthcare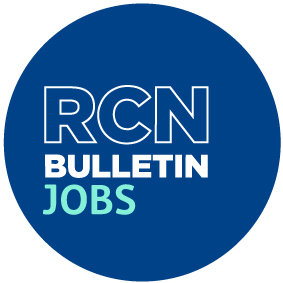 RCN Bulletin Jobs
RCN Bulletin Jobs is the place to find and apply for the best jobs in nursing and healthcare.
Registering is quick and easy, and all our healthcare and nursing jobs can be searched by sector, band, location, salary or keyword. Choose which jobs you would like emailed directly to you, and apply for jobs, store your CV and manage your applications via the website.
We've made it as simple as possible for you to take the next step in your career, no matter your band, practice sector or location.
Register today to:
•    Search hundreds of new job adverts posted each month
•    Store and tailor your CV online to save time when applying for jobs, and to let new employers find you
•    Apply for jobs quickly and conveniently wherever you are - the site has been fully mobile optimised for use on the go
•    Refine your search by specialty, grade, salary or location
•    Targeted email alerts simplify the process and let relevant jobs come to you
•    Shortlist jobs and keep track of your application history
•    Careers articles provide advice, inspiration and practical know-how
Take the first step into your new career today by searching RCN Bulletin Jobs
 

Royal College of Nursing
The Royal College of Nursing is the largest specialist nursing body and trade union in the UK supporting registered nurses, midwifes, nursing students, health care assistants and assistant practitioners. For over 100 years we have been supporting and protecting the nursing team and are the voice of nursing across the UK.
www.rcn.org.uk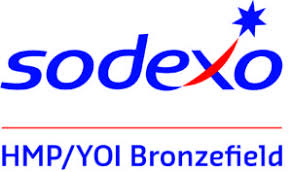 Sodexo justice services
HMP / YOI Bronzefield is a women's prison based in Ashford, Middlesex. We accommodate up to 572 women and have a varied population consisting of mothers and babies, young offenders, life and long term sentenced women, short to mid-term sentenced women, foreign nationals and women on remand.
 

South London and Maudsley NHS Foundation Trust
South London and Maudsley NHS Foundation Trust is the natural home for professionals who are fascinated by the mind and the world of mental health.  We're renowned for providing the widest range of NHS mental health services in England, for pioneering research into the causes and treatment of mental illness
 

South West London and St George's Mental Health NHS Trust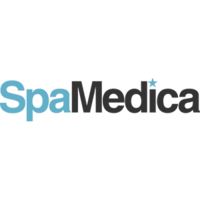 SpaMedica
Smiling, caring and friendly are the top 3 words our staff use to describe working at SpaMedica. We're one of the fastest growing healthcare providers in the UK and are looking for focused and passionate staff to help us to continue delivering high-quality care and excellent outcomes for our patients.
Spire Healthcare
Spire Healthcare is a leading independent hospital group that has been putting patients at the heart of everything we do for over 40 years. We have 39 hospitals and 8 clinics across England, Wales and Scotland.

St Andrews Healthcare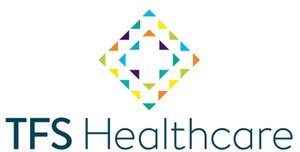 TFS Healthcare
Founded in 2010, TFS Healthcare is one of the UK's principal specialist healthcare recruitment companies placing nurses and healthcare professionals on a permanent and ad-hoc agency basis into the NHS, as well as private hospitals nationwide. To register and find out more, come and visit us at Stand A5.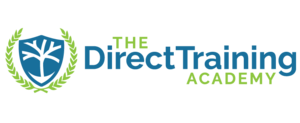 The Direct Training Academy

The Health & Safety Group
One of the UK's foremost providers of Healthcare Training. We train over 800,000 healthcare professionals each year in over 40 venues around the UK.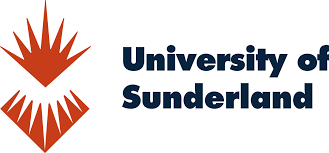 University of Sunderland in London
We offer Bachelors course in Health & Social Care and a Top Up in Nursing, and a Masters in Public Health & Nursing.
We offer flexible hours and Academics with relevant professional experience to best inform the courses and teaching.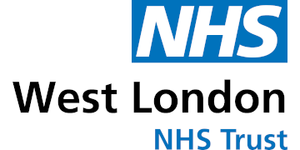 West London NHS Trust
Take a look at our event floor plan