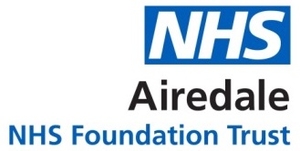 Airedale NHS foundation Trust
AT AIREDALE WE ALWAYS LOOK FOR ENTERPRISING AND INNOVATIVE APPROACHES TO THE WAY WE PROVIDE SERVICES. WE ARE A NATIONAL CENTRE FOR TELEMEDICINE PROVIDING TELEHEALTH TO THE UK OFFENDER HEALTHCARE SECTOR AND TO PATIENTS IN THEIR CARE HOMES.  
WE WANT TO ATTRACT STAFF WHO EMBRACE OUR 'RIGHT CARE' BEHAVIOURS

Betsi Cadwaladr University Health Board

BMI Healthcare
Are you ambitious, inspiring and looking to work in a supportive team environment? 
BMI Healthcare is hiring great people like you to join our team.  Whether you are newly-qualified, returning from a career break, or looking for a new challenge - we have exceptional opportunities for you to Grow With Us and develop your career.
We are the largest independent hospital group in the UK with 55 hospitals across the country employing over 10,000 staff. 
Come and find us at Stand 51 to find out more about our fantastic teams, excellent benefits and unprecedented learning & development support to enhance your skills and grow your career.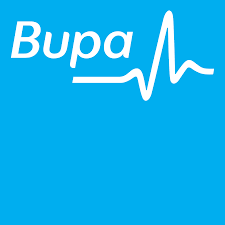 BUPA
Help us help people live longer, healthier, happier lives
We employ more than 80,000 people globally who are making this a reality. Do you want to play a part in our success? If you've got the belief, the drive and the talent to help us in our ambition then we want to hear from you.
.
BUPA Care
Here at Bupa Care Services, we believe it's our privilege to look after the lives of the elderly and the vulnerable. It's why we value our Nurses. It's why we look after you. So, join Bupa and enjoy a truly rewarding career, as part of our care home family.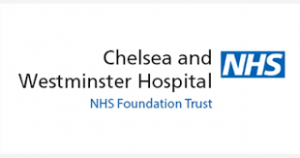 Chelsea & Westminster Hospital NHS Trust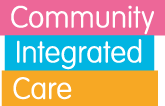 Community Integrated Care (CIC)

Day Webster Ltd
Day Webster LTD is an established Healthcare recruitment business specialising in nursing (including theatres, ICU/IDU, Midwifery, community and General wards, HSS/AHP, Doctors and Non-Medical sectors). Our teams have many years of experience in their specific sectors and in the wider public sector and search areas. 

DHU Health Care
DHU HEALTH CARE IS A 'NOT-FOR-PROFIT' CIC.  OUR MISSION IS TO PROVIDE CARING, HIGH QUALITY, SAFE AND EFFECTIVE HEALTHCARE.  DHU HEALTH CARE IS THE PARENT COMPANY FOR DHU URGENT CARE (DERBYSHIRE) DELIVERING THE OUT-OF-HOURS GP SERVICE FOR DERBYSHIRE, DHU URGENT CARE (LLR) DELIVERING THE OUT-OF-HOURS SERVICE IN LEICESTERSHIRE AND DHU 111 (EAST MIDLANDS) DELIVERING NHS111 SERVICES FOR DERBYSHIRE, NOTTINGHAMSHIRE, NORTHAMPTONSHIRE, LEICESTERSHIRE, MILTON KEYNES AND LINCOLNSHIRE.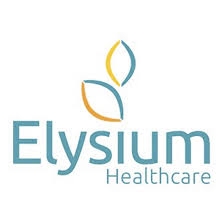 Elysium Healthcare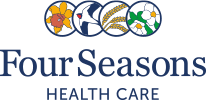 Four Seasons Health Care
Four Seasons has over 300 care homes across the UK, but each one specialises in providing safe, high quality care for every resident. 
We pride ourselves that a Four Seasons Health Care home is a real home. We care about people, looking after their health and understanding what makes them happy.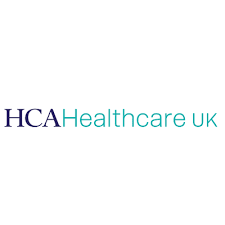 HCA Healthcare UK

Health & Safety Group
The Health & Safety Group provide expert CPD accredited training for over 100,000 Healthcare Professionals each year

Health Education England NHS
Health Education England provides national leadership and education and co-ordinates training to the health and public workforce. HEE supports healthcare providers and clinicians to plan and commission education, which in turn feeds into the workforce transformation and development agenda.
HEE hosts the national "Come Back to Practice" campaign which supports all branches of nursing and midwifery as well as Allied Health Professionals and Healthcare Scientists and supports them on their journey back onto the register.

Healthcare at Home
Would you like to provide one-on-one patient care without the distractions of a busy ward? Have you ever considered delivering acute care within a patient's home? Remember why you became a nurse. At Healthcare at Home we have unique opportunities to increase your patient facing time.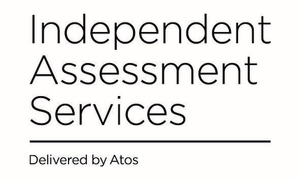 Independent Assessment Services
Are you a highly motivated Nurse, Physiotherapist, Occupational Therapist or Paramedic looking for a rewarding new challenge?
If so, IAS has an excellent opportunity for you to develop your skills and qualify as a Disability Assessor and nationwide locations available.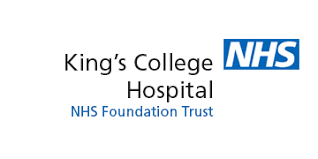 Kings College Hospital NHS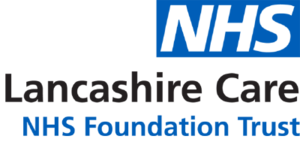 Lancashire Care NHS Foundation Trust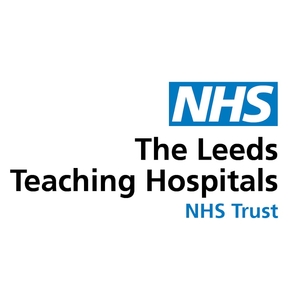 Leeds NHS
LEEDS OFFERS THE POTENTIAL TO DEVELOP YOUR NURSING CAREER IN AN IMAGINATIVE AND FORWARD THINKING CITY.
OUR PIONEERING PARTNERSHIP BETWEEN THE NHS, PRIMARY CARE, INDEPENDENT AND THIRD SECTORS PLACES PATIENTS, STAFF AND CITIZENS AT THE HEART OF HEALTHCARE.  
COME AND VISIT US ON STAND 3 TO FIND OUT MORE.
 

Manchester University NHS Foundation Trust
We are on an exciting journey to deliver better care and opportunities than ever before for people living in the City of Manchester, Wythenshawe, Trafford, and beyond. Explore our wide range of nursing opportunities and find whatever the level of your experience, we'll fully support and nurture your career.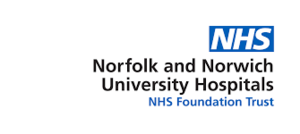 Norfolk & Norwich University Hospitals NHS Foundation Trust
Norfolk and Norwich University Hospital is the 6th largest acute teaching hospital in the UK, with a workforce of over 7,500 working in multi-disciplinary teams.
In a recent survey, 97% of friend and family would recommend NNUH.  This is a direct result of our workforce working together in a constant effort to provide every patient with the care we want for those we love the most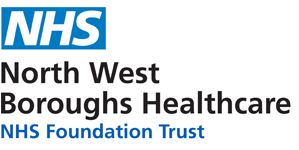 North West Boroughs Healthcare NHS Foundation Trust
North West Boroughs Healthcare NHS Foundation Trust delivers community based physical health services, mental health and learning disability services to support our communities in Bolton, Halton, Knowsley, St Helens, Sefton, Warrington and Wigan to live life well.
Find out more: www.nwbh.nhs.uk  

Northern Care Alliance NHS Group
The Northern Care Alliance (NCA) is a new NHS Group in Greater Manchester formed by bringing together two NHS Trusts, Salford Royal NHS Foundation Trust and The Pennine Acute Hospitals NHS Trust.
The Alliance provides a range of healthcare services including five hospitals and associated community services - Salford Royal, The Royal Oldham Hospital, Fairfield General Hospital in Bury, Rochdale Infirmary and North Manchester General Hospital.
At the Northern Care Alliance, we are creating an environment each individual will be inspired and empowered by to be the best they can be. Thanks to our size and geographical reach, we are able to offer an abundance of career opportunities, internal mobility and development opportunities that cannot be met elsewhere. This is a really exciting time to join our new team
 
 

Occupational English Test
The Occupational English Test (OET) is the English language test for healthcare professionals. The test assesses all four language skills using real healthcare communication scenarios that you will meet at work. OET is accepted in the UK for registration with the Nursing & Midwifery Council, the General Medical Council and leading Royal Colleges.
www.occupationalenglishtest.org 

Pennine Care NHS Foundation Trust

Priory Group
Priory is the leading independent provider of behavioural care in the UK.
We organise ourselves into three divisions – healthcare, education and children's services, and adult care services – which together support the needs of more than 30,000 people every year.
Our purpose is to make a real and lasting difference for everyone we support
 

RCNi
RCNi, part of the Royal College of Nursing group, is committed to being an essential nursing resource, inspiring and informing the whole nursing team to deliver best practice and exceptional patient care

Royal College of Nursing
We are the largest nursing-specific professional organisation and trade union worldwide. We represent the interests of 435,000 registered nurses, health care assistants, assistant practitioners, trainee nursing associates and students; help shape healthcare policy and promote excellence in practice.
For more information visit stand 76 or visit www.rcn.org.uk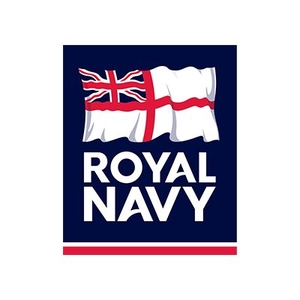 Royal Navy
The Royal Navy offers nursing careers with a real difference. We have specialist training opportunities, excellent professional development, good pay, conditions and promotion prospects as well as adventure training, sport and exciting deployments around the globe. We are recruiting for both regulars and reserves- if you want to find out more, search royalnavy.mod.uk/careers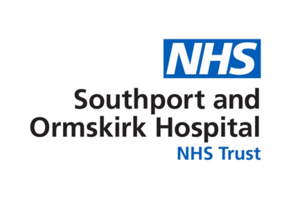 Southport & Ormskirk Hospital NHS Trust
We provide healthcare in hospital to 258,000 people across Southport, Formby and West Lancashire.  Acute care is provided at Southport and Formby District General Hospital and Ormskirk and District General Hospital. 
Women's and children's services, including maternity, are provided at Ormskirk hospital. We also provide sexual health services across Sefton.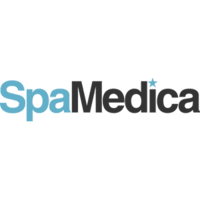 SpaMedica
Smiling, caring and friendly are the top 3 words our staff use to describe working at SpaMedica. We're one of the fastest growing healthcare providers in the UK and are looking for focused and passionate staff to help us to continue delivering high-quality care and excellent outcomes for our patients.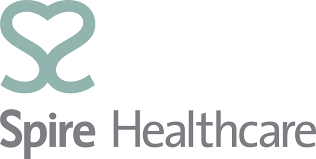 Spire Healthcare
Here at Spire Healthcare, caring is our passion. We have been putting patients at the heart of everything we do for over 25 years. Everything we do works towards one vision; to provide the best care possible. We're committed to looking after people, both patients and staff. Join us, and you'll receive a warm welcome.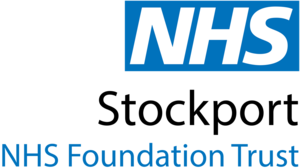 Stockport NHS Foundation Trust
At Stockport we put people at the centre of everything we do. We need a dedicated, diverse & compassionate workforce to ensure that our values drive our actions every day. We have opportunities available within acute & community care for experienced & graduate nurses.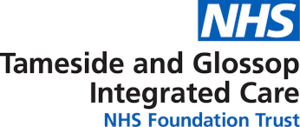 Tameside & Glossop Integrated Care NHS Foundation Trust
Developing integrated health and social care services to provide holistic care by linking up hospital, community care, mental health and GP services for the benefit of local people.
Be at the forefront of developing more joined-up and integrated care.
There has never been a more exciting time to join us. 
 

The Huntercombe Group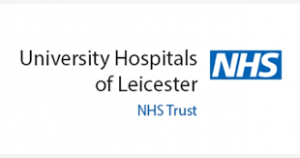 University Hospitals of Leicester NHS Trust
Discover Caring at its Best at Leicester's Hospitals. 
Whether a trainee or experienced nurse, explore the opportunities we have to offer.
Visit our New Recruitment website www.jobsatleicestershospitals.nhs.uk to see all our current vacancies.

University Hospitals of Morecambe Bay NHS Foundation Trust

Warrington & Halton Hospitals NHS Foundation Trust
Three hospitals, two sites, one great team
Here at WHH we have a vision to provide high quality, safe and effective healthcare 
We operate over three sites, manage over 4200 staff and provide access to care to over 500,000 patients.
We think there has never been a better time to consider a career in the NHS with us at Warrington and Halton Hospitals. Our focus on quality and safety means that you can contribute to an improving Trust that engages with its staff and involves them in improving our services.
In return for you bringing your skills and commitment to the hospitals, we offer benefits including flexible working practices, night only contracts, a fantastic preceptorship programme and a range of training and development opportunities.

Willis Towers Watson Health & Benefits
Are you a qualified nurse looking for a flexible Monday to Friday working week in a friendly office environment, where you can spend as much time as you need supporting people back to good health? 
Willis Towers Watson is one of the UK's largest providers of employee healthcare and risk management services offering a unique combination of in-house medical and insurance expertise.
As a Healthcare Concierge nurse, you would be providing clinically appropriate telephone advice and support, helping your clients' employees back to health as quickly as possible. 
If this sounds like your ideal role, then come and visit us on Stand 39.
 
Take a look at our event floor plan