Alternative Future Groups
AFG is one of the UK's largest health and social care charities, supporting around 1,200 people across the UK and employing over 2,500 staff.
We work locally in the community and through our independent hospitals providing a wide range of innovative and bespoke care services delivering life-enhancing person-centred support.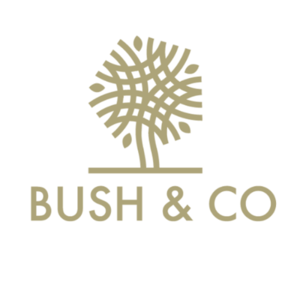 Bush & Co
Bush & Co is a brand leader in the provision of case management and rehabilitation services across the UK.
Associate case managers work on some of the most complex cases in the rehabilitation and medico-legal sector and are well respected in the industry for their clinical experience, extensive knowledge and passion for client care.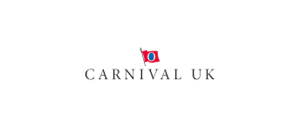 Carnival UK

Cornwall Partnership NHS Foundation Trust
Cornwall Partnership NHS Foundation Trust provides a range of mental health and physical health services to children and adults across Cornwall and the Isles of Scilly.

Cumbria, Northumberland, Tyne & Wear NHS Foundation Trust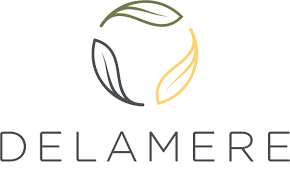 Delamere
Delamere is the UK's only purpose-built residential addiction and behavioural health clinic.  As a multi-disciplinary team of nurses, doctors, therapists, mentors and lived experienced practitioners, we provide exemplary care to guests as they grow beyond addiction. Our purpose-built clinic is an award winning place to work and as a team we have the great privilege of helping guests who stay with us make profound transformations. We are a values-led organisation and we pride ourselves on setting standards for excellence and outcomes in the treatment of addiction.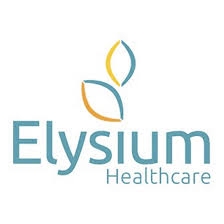 Elysium Healthcare
At Elysium Healthcare we bring together a unique approach to the delivery of care where the individual is embedded in the heart of all aspects of care. Together, with all our stakeholders, we shape the care of today and the future. Our aim is to set new standards in the delivery of specialist care through our strategic network of sites which provide a complete pathway of care
We see our role as one which empowers and supports patients to achieve their goals. We do this by ensuring that they are at the heart of everything. With the right support, car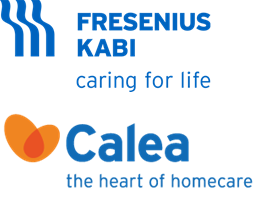 Fresenius Kabi
Fresenius Kabi is a global healthcare company that specializes in lifesaving medicines and technologies for infusion, transfusion and clinical nutrition. The company's products and services are used to help care for critically and chronically ill patients. With a corporate philosophy of 'caring for life', the company's goal is to improve the patient's quality of life. Our product portfolio includes a comprehensive range of IV generic drugs, infusion therapies and clinical nutrition products.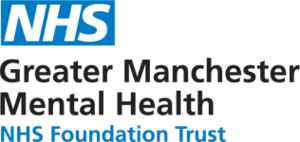 Greater Manchester Mental Health NHS Foundation Trust
Greater Manchester Mental Health NHS Foundation Trust provides inpatient, community-based mental health care and a wide range of specialist mental health and substance misuse services for people across Greater Manchester, the north west of England and beyond. We also provide Health and Justice Services in a number of custodial settings.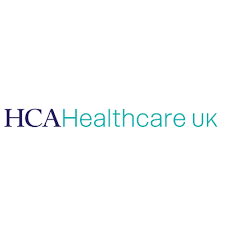 HCA Healthcare UK
At HCA Healthcare UK, we offer the latest medical expertise, therapies and technologies. However, our approach isn't just clinical. We deliver healthcare with a human touch. Whether they specialise in cancer, cardiac, neurology, orthopaedics or paediatrics, all our centres have the same priority – our patients.

Health & Safety Group
One of the UK's foremost providers of Healthcare Training in the UK. We train over 100,000 healthcare professionals each year in over 40 venues around the UK.

Health Education England NHS
Health Education England provides national leadership, education and co-ordinates training to the health and public workforce
HEE hosts the national 'Return to Practice' campaign which supports all branches of nursing and midwifery. We are proud to support former registrants back on to the NMC Register, providing financial and educational support.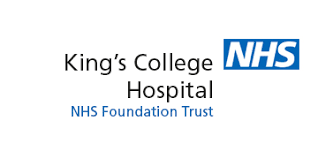 Kings College Hospital NHS
Kings College Hospital NHS Foundation Trust is one of the UK's largest and busiest teaching hospitals. The Trust is recognised internationally for its work in liver disease and transplantation, neurosciences, cardiac, haemato-oncology, fetal medicine, stroke and major trauma centre's; In 2013, we acquired the Princess Royal University Hospital (PRUH), Orpington Hospital, and some services at Beckenham Beacon and Queen Mary's Sidcup following the dissolution of South London Healthcare NHS Trust. We now provide care to 1.5 million patients in Southwark, Lambeth, Bromley, Bexley, Lewisham and elsewhere in south east London and parts of Kent. Over 10,000 babies are delivered by our hospitals each year, and over 750 patients come to our Emergency Departments every day. For more information, please visit the website - https://www.kch.nhs.uk/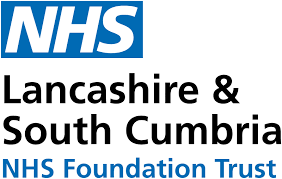 Lancashire & South Cumbria NHS Foundation Trust
As an integrated Mental Health, Learning Disability and Community Trust, Lancashire & South Cumbria NHS FT provides a range of services including:
Primary and secondary mental health care for children and adults including specialist inpatient child/ adolescent mental health provision, perinatal mental health, forensic services including low and medium secure care.
Specialist community support for children and adults with learning disabilities and autism. 
Community physical health and wellbeing

Manchester University NHS Foundation Trust
Join a Trust that cares for everyone. Bringing together hospitals and community services from across Manchester, Trafford and beyond, we share our knowledge, skills and resources to be the best for our patients. 
Whatever you're looking for in your career, you'll find that its's all here for you.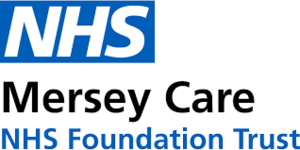 Mersey Care NHS Foundation Trust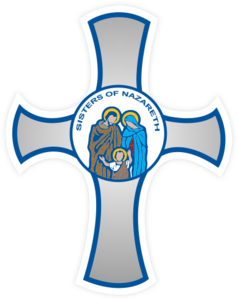 Nazareth Care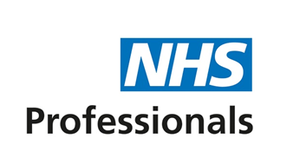 NHS Professionals
NHS Professionals run England's largest NHS staff bank and every year we help thousands of dedicated and highly skilled NHS workers enjoy better career opportunities, flexible shifts, and a healthier work-life balance at a variety of Acute, Mental Health and Community Trusts across England.
Depending on your qualifications and skills, we have access to work in all grades and specialties across the NHS including Student Nurses, Registered Nurses and Midwives.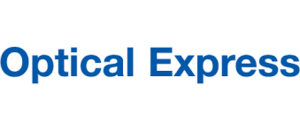 Optical Express
Maybe you are an experienced nurse looking for a new challenge, or early in your career and want to make your mark in the ophthalmic industry, providing you are passionate about patient care, our environment could be the perfect fit.

By joining Optical Express you will be welcomed into an industry leading team which is going from strength to strength. We are continuing to open new state of the art treatment centres across the UK as well as investing in advanced clinical and diagnostic technologies.

Our range of ophthalmic treatments mean that our nurses benefit from real clinical diversity. 

Pennine Care NHS Foundation Trust

Priory Group
Priory is the leading independent provider of behavioural care in the UK. We are looking for RMNs and RNLDs to join us at all career levels. With our dedicated nursing pathway, we want to support you to become the nurse you have always wanted to be.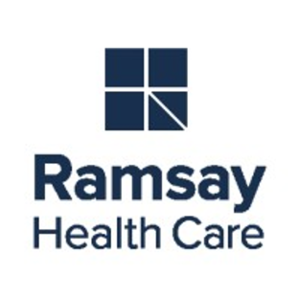 Ramsay Healthcare
Ramsay Health Care was established in 1964 and has grown to become a global hospital group operating over 100 hospitals and day surgery facilities across Australia, the UK, Indonesia and France. 
Ramsay Health Care is well-respected in the health care industry for operating quality private hospitals and for its excellent record in hospital management and patient care. 
Ramsay Health Care UK is one of the leading providers of independent hospital services in England, with a network of acute hospitals. These provide a wide and comprehensive range of specialised and efficient clinical specialties from orthopaedics and general surgery, to cardiac surgery and Eye Surgery. 
 

RCNi
RCNi, part of the Royal College of Nursing group, is committed to being an essential nursing resource, inspiring and informing the whole nursing team to deliver best practice and exceptional patient care

SpaMedica
SpaMedica is the largest NHS cataract surgery provider in the UK, supporting thousands of patients across 37 hospitals. We're one of the fastest growing ophthalmic healthcare providers and all our hospitals are rated as 5-star by our patients on NHS.UK. Our patients place their trust in you, and by working with us, you can truly change people's lives.
Spire Healthcare
Spire Healthcare is a leading independent hospital group in the United Kingdom and the largest in terms of revenue. From our 39 hospitals and eight clinics across England, Wales and Scotland, Spire Healthcare provides diagnostics, inpatient, day case and outpatient care. Visit our stand to speak to our team about the wide variety of positions available, apprentice and new graduates through to senior management positions across our experienced and supportive teams.
Vanguard Healthcare Solutions
Established since 1999, Vanguard Healthcare Solutions is a world-class flexible healthcare infrastructure provider headquartered in the UK. We provide hospitals with high-quality and sustainable mobile and modular healthcare facilities such as operating theatres, surgical hubs, Community Diagnostic Centres (CDC), endoscopy suites, decontamination and sterilisation, facilities, wards, clinics, Minor Injuries Units (MIU) and bespoke solutions. Our facilities are supported by our clinical team of ODPs, Healthcare Assistants and Registered Nurses. Do you have a taste for travelling, meeting new people, and learning new skills? Come and find out about the rewards and benefits of having a career at Vanguard.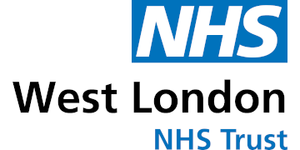 West London NHS Trust
We provide mental, physical and community healthcare in three London boroughs: Ealing, Hammersmith & Fulham and Hounslow.
With over 40 sites, we serve a local population of 800,000. 
We also provide regional and national services, caring for patients from across the South of England. These include Broadmoor Hospital for high secure patients, Cassel Hospital for people with personality disorder and our forensic services. 
We've won national awards for our workforce programmes and more recently we were highly commended for 'Mental Health Trust of the Year' 2020 by the Health Service Journal.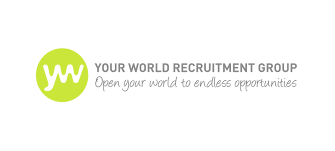 Your World Recruitment
Take a look at our event floor plan