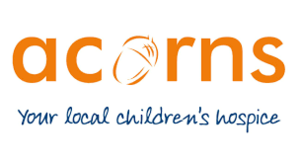 Acorns
A parent never imagines their child will be diagnosed with a life limiting or life threatening condition. But when the unimaginable happens, Acorns steps in, helping families cope at every stage of their child's life and beyond, wherever and whenever they need it. The need for children's hospice care never stops which is why we are here to provide specialist palliative care 24 hours a day, 365 days a year. At Acorns our dedicated team offers psychological, emotional and practical support.
Birmingham and Solihull Mental Health NHS
Welcome to Birmingham and Solihull Mental Health NHS Foundation Trust.  Our 4000 staff help us to improve mental health wellbeing and meet the needs of the 70,000 people we serve each year.  We provide a range of mental healthcare services across Birmingham and Solihull, as well as specialised services nationally.
 
Birmingham Women's and Children's NHS Foundation Trust

Black Country Partnership NHS Foundation Trust
Black Country Healthcare NHS Foundation Trust provides specialist mental health, learning disability, and community healthcare services for the population of the Black Country.
Across Dudley, Sandwell, Wolverhampton and Sandwell we provide:
•    Adult and older adult mental health services
•    Specialist learning disability services
•    Mental health services for children and young people
•    Community healthcare services for children, young people and families is Dudley
Black Country Healthcare NHS Foundation Trust was formed on 1 April 2020. We currently employ over 3,000 members of staff and just like the population we serve, we are made up of diverse cultures and backgrounds. Whatever your role, working in a NHS Foundation Trust, like ours, is a demanding and extremely rewarding experience. Knowing that every day you can help to make a positive difference to someone's life is a very powerful feeling. We know that our Trust runs on this desire to help and support people, and our Trust vision expresses this. Our vision is to improve health and wellbeing for everyone, especially our colleagues to achieve the best possible work/life balance.
We proudly offer supportive, inclusive and family friendly employment and flexible working policies. We have a wide range of professional services and employee networks to help our colleagues be at their best - and find support if they need it. To find more about our staff benefits, please visit our website: blackcountryhealthcare.nhs.uk. 

Cambridge & Peterborough Clinical Commissioning Group
Cambridgeshire and Peterborough Clinical Commissioning Group's Complex Cases Team works closely with patients, family/carers, and partner organisations to undertake continuing healthcare assessments. It ensures safe and effective care is in place for people with complex health needs. We're a caring, enthusiastic team with lots of opportunity and professional development.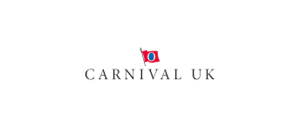 Carnival UK

Central & North West London NHS Foundation Trust
There's a place for you at CNWL
We're passionate about delivering first-class patient-centered, safe and effective care, whether it is in a hospital setting, in a community clinic or in the patient's own home. Patients are at the heart of everything we do.
Providing top quality care depends on our ability to employ the best people. 
We're always looking to recruit outstanding people who will go the extra mile to support our patients, colleagues, teams and the Trust. With every new employee we're hoping to find our future leaders and we'll support our staff by providing opportunities to develop your career.
With a diverse culture and equally diverse range of opportunities across mental health, community services, addictions, eating disorders, learning disabilities and more – whatever stage of your career you're at, there's always a place for you at CNWL.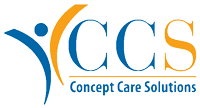 Concept Care Solutions
With 20 years' experience in providing high quality care, Concept Care Solutions has a specialised service approach which focuses on looking after our nurses.
When applying, you will be paired with a dedicated consultant and compliance officer to make sure your application process goes as smoothly as possible.
Your consultant will go on to personally tailor your bookings to your preferences and availability.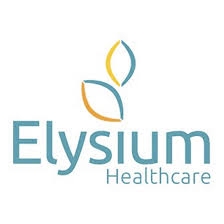 Elysium Healthcare
At Elysium Healthcare we bring together a unique approach to the delivery of care where the individual is embedded in the heart of all aspects of care. Together, with all our stakeholders, we shape the care of today and the future. Our aim is to set new standards in the delivery of specialist care through our strategic network of sites which provide a complete pathway of care
We see our role as one which empowers and supports patients to achieve their goals. We do this by ensuring that they are at the heart of everything. With the right support, car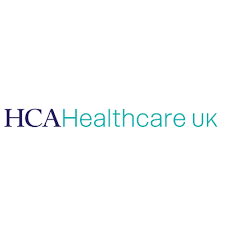 HCA Healthcare UK
At HCA Healthcare UK, we offer the latest medical expertise, therapies and technologies. However, our approach isn't just clinical. We deliver healthcare with a human touch. Whether they specialise in cancer, cardiac, neurology, orthopaedics or paediatrics, all our centres have the same priority – our patients.

Health & Safety Group
One of the UK's foremost providers of Healthcare Training in the UK. We train over 100,000 healthcare professionals each year in over 40 venues around the UK.

Herefordshire & Worcestershire Health & Care NHS Trust
As the main provider of mental health and learning disability services across Herefordshire and Worcestershire and the provider of physical health care through Worcestershire's community hospitals, neighbourhood teams and specialist community nursing services we are able to offer a wide range of exciting nursing opportunities and career pathways.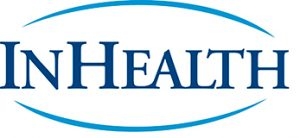 InHealth Group
InHealth is the largest provider of diagnostic and healthcare specialist services in the UK, employing 2,500 people with a turnover of c£200m. We see 3 million patients a year across the UK at over 800 locations. Our mission is to Make Healthcare Better through our partnerships with the NHS and other providers of healthcare.
We have a strong values-based culture and we offer a fantastic benefits package, which is available through a mobile-enabled rewards platform, called InJoy. This is your place to access thousands of offers and discounts on a wide range of products and services relating to: fashion, travel, eating out, technology, leisure and more!
In addition to this, we also offer:
Private medical insurance
27 days annual leave (plus bank holidays)
Company pension scheme
Access to a 24/7 employee assistance programme
Company Car or Car Allowance for mobile roles
Life assurance
Enhanced parental leave
and more!
Making sure our people are happy at work is one of our main priorities, which means giving them as many opportunities as we can to support their personal and professional growth. We also have an innovative approach to personal and professional development, helping you to be the best version of you and giving you a real career pathway.

Leeds & York Partnership NHS Foundation Trust
Leeds and York Partnership Foundation Trust is the main provider of specialist mental health and learning disability services in Leeds. We also provide specialist services across West Yorkshire, the North of England and some highly specialised national services. Our vision is to provide outstanding mental health and learning disability services as an employer of choice.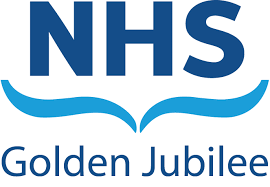 NHS Golden Jubilee
NHS Golden Jubilee is based in Clydebank just outside Glasgow. We have excellent clinical facilities and are expanding at present. Our specialties include - Ophthalmology, Orthopaedics, General Surgery and Cardiothoracic services including a heart transplant service and a congenital cardiac service. We use cutting edge robotic equipment used for Thoracic, Orthopaedic and Colorectal surgery.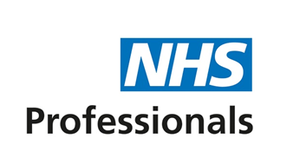 NHS Professionals
NHS Professionals run England's largest NHS staff bank and every year we help thousands of dedicated and highly skilled NHS workers enjoy better career opportunities, flexible shifts, and a healthier work-life balance at a variety of Acute, Mental Health and Community Trusts across England.
Depending on your qualifications and skills, we have access to work in all grades and specialties across the NHS including Student Nurses, Registered Nurses and Midwives.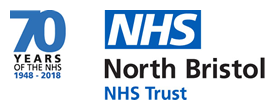 North Bristol NHS Trust
North Bristol NHS Trust is a centre of excellence in acute and trauma services and a range of many specialist services. We offer pioneering and internationally recognised treatments and are a regional specialist centre for Major trauma, Burns, Vascular, Neuromuscular, Stroke, Renal and Neonatal care
 
Our Brunel building at Southmead Hospital has been named the best designed large hospital internationally at the European Healthcare Design Awards. We also reside within one of the most vibrant cities in the UK: Bristol which is frequently voted one of the best places to live in the UK.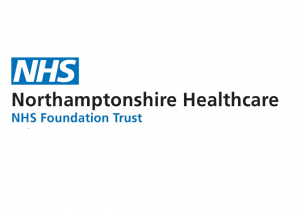 Northamptonshire Healthcare NHS Foundation Trust
NHFT is a community and mental health Trust, delivering services in homes, GP practices, clinics, schools, prisons and residential and hospital environments. We hold a CQC Outstanding rating, but know that to deliver outstanding, compassionate care, we need dedicated, committed staff. Our mission: Making a difference for you, with you.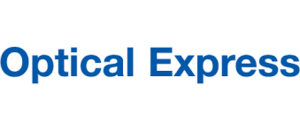 Optical Express
Maybe you are an experienced nurse looking for a new challenge, or early in your career and want to make your mark in the ophthalmic industry, providing you are passionate about patient care, our environment could be the perfect fit.
By joining Optical Express you will be welcomed into an industry leading team which is going from strength to strength. We are continuing to open new state of the art treatment centres across the UK as well as investing in advanced clinical and diagnostic technologies.
Our range of ophthalmic treatments mean that our nurses benefit from real clinical diversity. 

Priory Group
Priory is the leading independent provider of behavioural care in the UK. We are looking for RMNs and RNLDs to join us at all career levels. With our dedicated nursing pathway, we want to support you to become the nurse you have always wanted to be.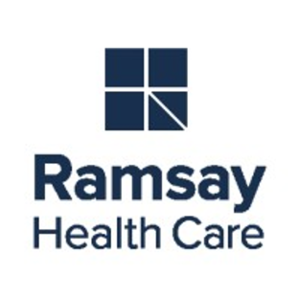 Ramsay Healthcare
Ramsay Health Care was established in 1964 and has grown to become a global hospital group operating over 100 hospitals and day surgery facilities across Australia, the UK, Indonesia and France. 
Ramsay Health Care is well-respected in the health care industry for operating quality private hospitals and for its excellent record in hospital management and patient care. 
Ramsay Health Care UK is one of the leading providers of independent hospital services in England, with a network of acute hospitals. These provide a wide and comprehensive range of specialised and efficient clinical specialties from orthopaedics and general surgery, to cardiac surgery and Eye Surgery.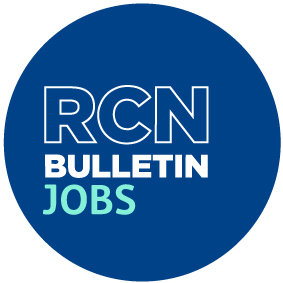 RCN Bulletin Jobs
RCN Bulletin Jobs is the place to find and apply for the best jobs in nursing and healthcare.
Registering is quick and easy, and all our healthcare and nursing jobs can be searched by sector, band, location, salary or keyword. Choose which jobs you would like emailed directly to you, and apply for jobs, store your CV and manage your applications via the website.
We've made it as simple as possible for you to take the next step in your career, no matter your band, practice sector or location.
Register today to:
•    Search hundreds of new job adverts posted each month
•    Store and tailor your CV online to save time when applying for jobs, and to let new employers find you
•    Apply for jobs quickly and conveniently wherever you are - the site has been fully mobile optimised for use on the go
•    Refine your search by specialty, grade, salary or location
•    Targeted email alerts simplify the process and let relevant jobs come to you
•    Shortlist jobs and keep track of your application history
•    Careers articles provide advice, inspiration and practical know-how
Take the first step into your new career today by searching RCN Bulletin Jobs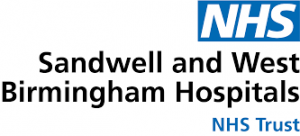 Sandwell and West Birmingham Hospitals NHS Trust
Great care can change everything. Like you, we want to deliver truly brilliant integrated care. And just like you, we're ambitious about what we do at Sandwell and West Birmingham Hospitals. Bring your dedication and determination here. Our plans for the future are huge.

SpaMedica
SpaMedica is the largest NHS cataract surgery provider in the UK, supporting thousands of patients across 32 hospitals. We're one of the fastest growing ophthalmic healthcare providers and all our hospitals are rated as 5-star by our patients on NHS.UK. Our patients place their trust in you, and by working with us, you can truly change people's lives.
Spire Healthcare
Spire Healthcare is a leading independent hospital group in the United Kingdom and the largest in terms of revenue. From our 39 hospitals and eight clinics across England, Wales and Scotland, Spire Healthcare provides diagnostics, inpatient, day case and outpatient care. Visit our stand to speak to our team about the wide variety of positions available, apprentice and new graduates through to senior management positions across our experienced and supportive teams.

St Andrew's Healthcare
We work in partnership with a number of NHS, voluntary, educational and research organisations to deliver a range of specialist inpatient and community mental healthcare services, education and research that helps to improve the lives of people with complex mental health needs.

The Royal Wolverhampton NHS Trust
Work within cutting edge clinical practice - The Royal Wolverhampton NHS Trust is one of the largest NHS Trusts in the West Midlands providing primary, acute and community services. We have been nationally recognised for providing excellence in healthcare. Join our nursing team and develop their career clinically and potentially academically as well. The Trust has developed a Clinical Nursing Fellowship programme in partnership with Wolverhampton University. This programme will provide you with access to funded, structured and supported educational development at either Degree or Masters Level.  Visit us on stand 20 to discuss working with us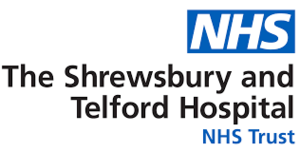 The Shrewsbury & Telford Hospital NHS Trust
The Shrewsbury and Telford Hospital NHS Trust is a busy and rewarding environment, with a strong team focus. It's an exciting time to join our team as we continue to grow and improve our service, and in return we can offer our nurses an exciting and varied career with outstanding learning and development opportunities. Whether you're an experienced nurse or newly qualified, you'll find a welcoming and supportive environment here at SaTH to encourage you to reach your full potential.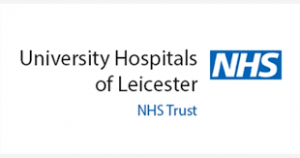 University Hospitals of Leicester NHS Trust
Discover Caring at its Best at Leicester's Hospitals. 
Whether a trainee or experienced nurse, explore the opportunities we have to offer.
Visit our New Recruitment website www.jobsatleicestershospitals.nhs.uk to see all our current vacancies.

Walsall Healthcare NHS Trust
Walsall Healthcare NHS Trust provides integrated acute and community Healthcare in the West Midlands serving a population of 260,000 residents. Walsall Manor Hospital houses the full range of district general hospital services. The £170 million development was completed in 2010 and we are continually upgrading. Construction of the new integrated critical care unit was completed in 2018, extension of a Neonatal Unit and an approved plan to build a brand new, state of the art Emergency Department which will commence in 2021 .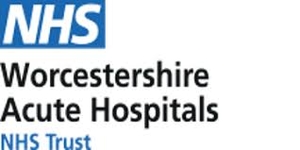 Worcester Acute Hospitals NHS Trust
Take a look at our event floor plan