Alternative Future Groups
AFG is one of the UK's largest health and social care charities, supporting around 1,200 people across the UK and employing over 2,500 staff.
We work locally in the community and through our independent hospitals providing a wide range of innovative and bespoke care services delivering life-enhancing person-centred support.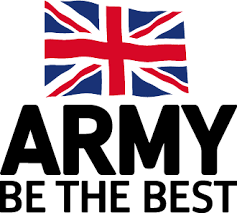 Army
As a Nurse you will support the Army both at home and overseas, providing world-class nursing in the most challenging of environments. 
Army Nurses have taken care of the Army's health for over a century and continue to provide outstanding healthcare. Wherever the British Army operate you will find Nurses delivering high quality, safe and effective nursing care. Our Nurses provide primary and secondary healthcare in various locations across the world; from NHS trusts or Medical Regime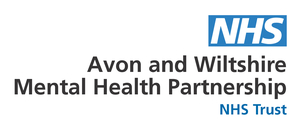 Avon & Wiltshire Mental Health Partnership NHS Trust
We are AWP a diverse organisation with over 5,000 dedicated staff providing inpatient and community-based mental health care. We provide services to 1.8 million people living in Bath and North East Somerset, Bristol, North Somerset, South Gloucestershire, Swindon and Wiltshire.
Our outstanding people promote mental health and wellbeing. We are dedicated to a person-centred approach for those who use our services and for employees. We recognise that happy and fulfilled employees give better care.
We actively encourage applicants from all backgrounds. We want people to bring their unique blend of experiences, backgrounds, perspectives and knowledge as diversity makes us stronger.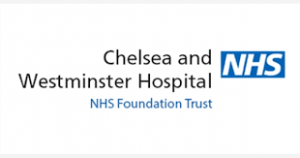 Chelsea & Westminster Hospital NHS Trust
We are an award winning organisation providing care at two main sites—Chelsea and Westminster Hospital and West Middlesex University Hospital. With more than 6,000 staff we are proud to care for a diverse population of one million people. We are committed to ensuring that our workforce is just as diverse with a strong mix of skills and abilities.

Cornwall Partnership NHS Foundation Trust
We're an NHS community and mental health provider Trust based in Cornwall and the Isles of Scilly. We deliver community and hospital-based care to improve people's physical and mental health. We also provide specialist support to people with dementia or a learning disability. 
Come and talk to us about the opportunities and career pathways we have across our services.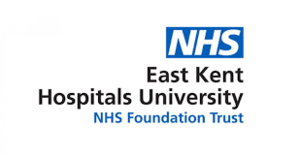 East Kent Hospitals University NHS Foundation Trust
EKHUFTs vision is 'great healthcare from great people' and we are looking for individuals who share our belief and are looking for opportunities for career development.  
EKHUFT is one of the biggest acute Trusts in England with three main hospitals: 
The William Harvey Hospital in Ashford has the full range of DGH services, regional specialities and a leading trauma unit. 
The Queen Elizabeth, The Queen Mother Hospital in Margate, provides DGH services, whilst the Kent & Canterbury Hospital in Canterbury provides specialist services including Elective Orthopaedics, adult medical care, inpatient renal, urology and vascular services and robotic surgery.
EKHUFT has big ambitions for its patients and staff.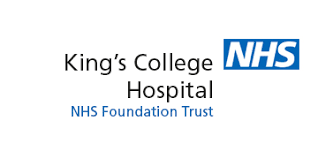 Kings College Hospital NHS
Kings College Hospital NHS Foundation Trust is one of the UK's largest and busiest teaching hospitals. The Trust is recognised internationally for its work in liver disease and transplantation, neurosciences, cardiac, haemato-oncology, fetal medicine, stroke and major trauma centre's; In 2013, we acquired the Princess Royal University Hospital (PRUH), Orpington Hospital, and some services at Beckenham Beacon and Queen Mary's Sidcup following the dissolution of South London Healthcare NHS Trust. We now provide care to 1.5 million patients in Southwark, Lambeth, Bromley, Bexley, Lewisham and elsewhere in south east London and parts of Kent. Over 10,000 babies are delivered by our hospitals each year, and over 750 patients come to our Emergency Departments every day. For more information, please visit the website - https://www.kch.nhs.uk/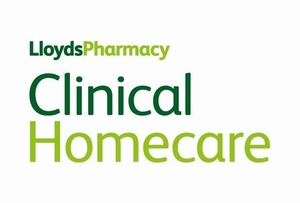 Lloyds Pharmacy Clinical Homecare
LloydsPharmacy Clinical Homecare provide care to more than 100,000 patients in the comfort of their home, work, or in the community – ranging from delivery of medication to specialist end-to-end nursing for complex conditions. We're passionate about what we do and the difference we make to our patients' lives. It's this dedication that ensures we constantly deliver outstanding levels of care.
We have a lot to offer, not only to our patients but also to our employees. We have a range of opportunities for passionate professionals. You'll have access to training at all stages of your career. The opportunities are endless.

Sheffield Children's NHS Foundation Trust

St Andrew's Healthcare
We work in partnership with a number of NHS, voluntary, educational and research organisations to deliver a range of specialist inpatient and community mental healthcare services, education and research that helps to improve the lives of people with complex mental health needs.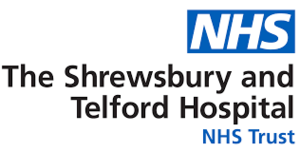 The Shrewsbury & Telford Hospital NHS Trust
The Shrewsbury and Telford Hospital NHS Trust is a busy and rewarding environment, with a strong team focus. It's an exciting time to join our team as we continue to grow and improve our service, and in return we can offer our nurses an exciting and varied career with outstanding learning and development opportunities. Whether you're an experienced nurse or newly qualified, you'll find a welcoming and supportive environment here at SaTH to encourage you to reach your full potential.
Take a look at our event floor plan