Active Care Group
Active Care Group is the UK's leading provider of complex care. We place people at the heart of everything we do, improving people's lives by providing the best quality care tailored for individual needs. Our multi-award-winning specialist care services support people with complex conditions including acquired brain injury, acquired spinal injury, neurological conditions, learning disabilities,
and respiratory & ventilation.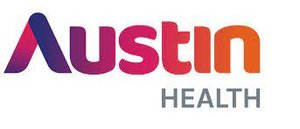 Austin Health
Austin Health, Australia focuses on the provision of exceptional patient-centred care and a supportive culture for staff. We support staff to bring their best and achieve great care together.   
We are committed to developing our nursing workforce, offering a wide range of career and advanced practice positions.   
Opportunities for nurses are vast across acute, rehabilitation, and specialised mental health.  
Austin Health is truly a place where you can have a lifelong exciting nursing career.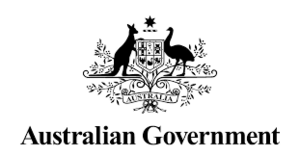 Australian Government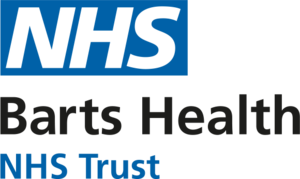 Barts Health NHS Trust
Barts Health is one of the largest NHS Trusts in the UK with over 16,000 staff members providing care to around 2.5 million people across east London and beyond. 
Whether you would like to gain more experience in one of our four major hospital sites (The Royal London, St Bartholomew's, Whipps Cross and Newham) or work within the community, we are certain to find a role to suit you.
We can offer you an excellent package, flexible working, exclusive benefits and the chance to gain unparalleled experience in one of our innovative hospitals.
Come and have a chat with us to find out more about our vacancies visit: http://jobs.bartshealth.nhs.uk/

Berkshire Healthcare NHS Foundation Trust
Berkshire Healthcare NHS Foundation Trust is a specialist mental health and community health services trust. Rated 'outstanding' by the CQC, we're committed to providing the best possible care to people across Berkshire.
The trust employs almost 5,000 people over more than 100 sites and community settings across Windsor & Maidenhead, Slough, Bracknell Forest, Wokingham, Reading and West Berkshire.
As an inclusive employer, we value diversity and are proud to be a Stonewall 100 Top Employer. Whatever your background or individual needs, at Berkshire Healthcare you'll be supported by friendly and professional managers to succeed.

Bermuda Hospital Board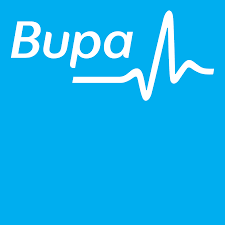 BUPA
Help us help people live longer, healthier, happier lives
We employ more than 80,000 people globally who are making this a reality. Do you want to play a part in our success? If you've got the belief, the drive and the talent to help us in our ambition then we want to hear from you.
.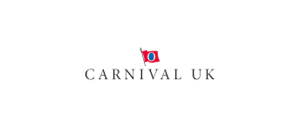 Carnival UK
Carnival UK is the operator of P&O Cruises and Cunard, running luxury cruise ships all over the world.
Our ships are similar to a small town or city. Working as a Nurse onboard our ships is a one-of-a-kind experience, as our Medical Team are required to use their A&E or ICU experience to look after patients with all types of ailments, sicknesses, and health problems – from sun burn to cardiac arrests.
If this sounds interesting to you, come and say hi!

Central & North West London NHS Foundation Trust
There's a place for you at CNWL
We're passionate about delivering first-class patient-centered, safe and effective care, whether it is in a hospital setting, in a community clinic or in the patient's own home. Patients are at the heart of everything we do.
Providing top quality care depends on our ability to employ the best people. 
We're always looking to recruit outstanding people who will go the extra mile to support our patients, colleagues, teams and the Trust. With every new employee we're hoping to find our future leaders and we'll support our staff by providing opportunities to develop your career.
With a diverse culture and equally diverse range of opportunities across mental health, community services, addictions, eating disorders, learning disabilities and more – whatever stage of your career you're at, there's always a place for you at CNWL.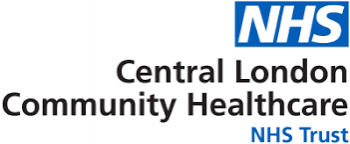 Central London Community Healthcare NHS Trust
If you are a trainee or experienced nurse interested in working within community services come visit us at stand 29. 
To explore the opportunities we have visit CLCH's jobs page https://www.clch.nhs.uk/job/latest-jobs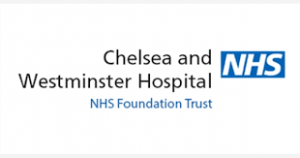 Chelsea & Westminster Hospital NHS Trust
We are an award winning organisation providing care at two main sites—Chelsea and Westminster Hospital and West Middlesex University Hospital. With more than 6,000 staff we are proud to care for a diverse population of one million people. We are committed to ensuring that our workforce is just as diverse with a strong mix of skills and abilities.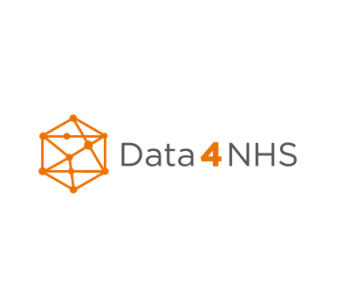 Data4NHS
Data4NHS maintains one of the largest healthcare related databases in the UK.  Registration is free and only available to NHS professionals with a valid NHS email address.  Register with us to have access to our resources including the Data4NHS national directory, recruitment opportunities, events and courses calendar, surveys and e-bulletin.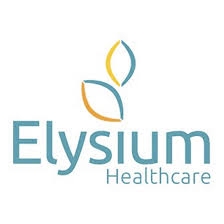 Elysium Healthcare
At Elysium Healthcare we bring together a unique approach to the delivery of care where the individual is embedded in the heart of all aspects of care. Together, with all our stakeholders, we shape the care of today and the future. Our aim is to set new standards in the delivery of specialist care through our strategic network of sites which provide a complete pathway of care
We see our role as one which empowers and supports patients to achieve their goals. We do this by ensuring that they are at the heart of everything. 

Fresenius Medical Care
Fresenius Medical Care are the leading provider of dialysis services to the NHS, operating 52 partnership dialysis units that together provide regular dialysis treatment to over 3,800 NHS patients in the UK.  We are part of a global company treating over 344,000 patients worldwide across over 4,000 clinics. We also operate 44 production sites on all continents to provide dialysis products such as dialysis machines, dialysers and related disposables.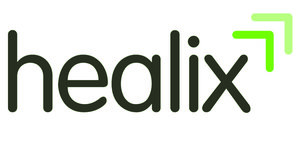 Healix
Healix help global organisations to look after the health of their workforce when they need it most – from offering sound medical advice and putting together long-term treatment plans, to carrying out international medical evacuations. 
Chat to our nurses and discover how you could be part of the team.
 

Hertfordshire Partnership University NHS
HPFT is rated by the CQC as an Outstanding provider of Mental Health and Learning Disability Services since 2019. Our staff consistently rate us as one of the best mental health and learning disability trusts to work for in the country. We put service users, their carers and families at the heart of everything we do and work together to help everyone who needs our services to live their best life.  We are known for being a truly values based Trust, with an incredibly compassionate culture and leadership approach that means our staff feel cared for and supported to flourish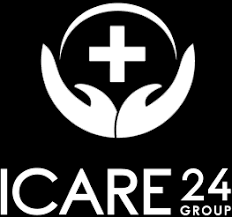 iCare 24
iCare 24 is a leading UK healthcare provider supplying staffing solutions into the NHS and private sector nationally. Awarded on national frameworks as an approved NHS supplier.

Imperial College Healthcare NHS Trust
Imperial College Healthcare NHS Trust provides acute and specialist healthcare for over one million people every year. We particularly serve the local communities in the eight boroughs that form the North West London Integrated Care System. Formed in 2007, we are one of the largest NHS trusts in the country, with more than 14,500 staff.
Our five hospitals in Central and West London – Charing Cross, Hammersmith, Queen Charlotte's & Chelsea, St Mary's and The Western Eye – have a long track record in research and education, influencing care and treatment nationally and worldwide. We are developing a growing range of integrated and digital care services and offer private healthcare in dedicated facilities on all our sites, including at the Lindo Wing at St Mary's Hospital.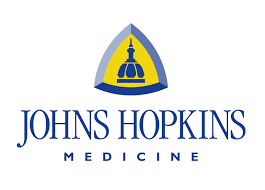 John Hopkins Hospital
Founded in 1889, the Johns Hopkins Hospital is a world-renowned leader in patient care, serving the greater Baltimore, Maryland community and patients from all across the globe and ranked #4 World's Best Hospitals 2023 by Newsweek.
Johns Hopkins Bayview Medical Center was founded in 1773 and is a teaching hospital trauma center, neonatal intensive care unit, and geriatrics center. It is home to the Johns Hopkins Burn Center, Maryland's only adult burn trauma, containing about 420 beds

Kings College Hospital NHS
Kings College Hospital NHS Foundation Trust is one of the UK's largest and busiest teaching hospitals. The Trust is recognised internationally for its work in liver disease and transplantation, neurosciences, cardiac, haemato-oncology, fetal medicine, stroke and major trauma centre's; In 2013, we acquired the Princess Royal University Hospital (PRUH), Orpington Hospital, and some services at Beckenham Beacon and Queen Mary's Sidcup following the dissolution of South London Healthcare NHS Trust. We now provide care to 1.5 million patients in Southwark, Lambeth, Bromley, Bexley, Lewisham and elsewhere in south east London and parts of Kent. Over 10,000 babies are delivered by our hospitals each year, and over 750 patients come to our Emergency Departments every day. For more information, please visit the website - https://www.kch.nhs.uk/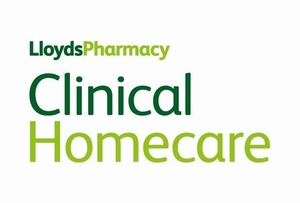 Lloyds Pharmacy Clinical Homecare
LloydsPharmacy Clinical Homecare provide care to more than 100,000 patients in the comfort of their home, work, or in the community – ranging from delivery of medication to specialist end-to-end nursing for complex conditions. We're passionate about what we do and the difference we make to our patients' lives. It's this dedication that ensures we constantly deliver outstanding levels of care.
We have a lot to offer, not only to our patients but also to our employees. We have a range of opportunities for passionate professionals. You'll have access to training at all stages of your career. The opportunities are endless.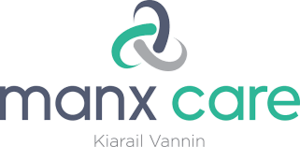 Manx Care
Achieve your aspirations and the lifestyle you want with Manx Care – a Preceptorship of the Year finalist in the Nursing Times Workforce Awards 2021!
We're a new public sector organisation responsible for delivering health and social care services across the Isle of Man. We want to establish ourselves as the best small island based health and care system in the world.
Our values are Committed, Appreciative, Respectful and Excellence. This means we really care about you, your career and our patients.
If you want to achieve your ambitions and enjoy an excellent work-life balance, have a chat with our team.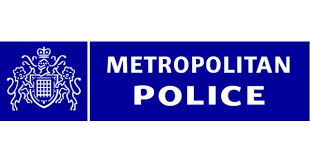 Metropolitan Police
Have you seen adverts for Metropolitan Police Service Custody Nurse Practitioners? Curious about what the role involve? Wondering whether you have the skills and experience needed? Come and visit our stand to speak to nurses currently doing the role, for honest answers.

Nightingale Hospital
Are you looking for a meaningful next step in your
career?
At Nightingale Hospital, you have the opportunity to support inpatients in life-changing mental health treatment.
Nightingale Hospital is the only fully private, adult mental  health hospital in central London, with over 30 years of experience in treating patients.
With a capacity of 73 beds, the hospital is home to a dedicated and experienced team of consultant psychiatrists, therapists,ward doctors and nurses. We assess and treat all types of
psychiatric conditions, including eating disorders and addictions. As an organisation we are innovative, agile, and committed to providing patient-focused care in order to achieve the best
treatment outcomes for our patients.To be the best, we want to recruit the best. We're eager to attract talented new team members, who are ready to lead with vision, brilliance, and compassion for others. In turn, we celebrate our diverse workforce and offer a multitude of opportunities for personal and professional development.
We look forward to discussing what a career at Nightingale Hospital could look like for you.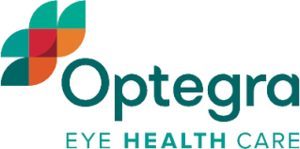 Optegra Eye Health Care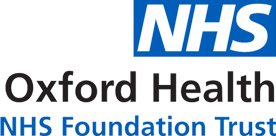 Oxford Health NHS Foundation Trust
Oxford Health NHS Foundation Trust provides physical, mental health and social care for people of all ages across Oxfordshire, Buckinghamshire, Swindon, Wiltshire, Bath and North East Somerset.
Our services are delivered at community bases, hospitals, clinics and in people's homes. We focus on delivering care as close to home as possible.
In everything we do, we strive to be caring, safe and excellent.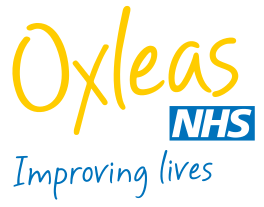 Oxleas NHS Foundation Trust
At Oxleas, we offer a wide range of NHS healthcare services to people of all ages living in South-East London and to people in prison. 
Our services include community health care such as district nursing, specialist nursing - diabetes, cardiac, bladder and bowel care (amongst others) as well as care for people with learning disabilities and mental health care such as psychiatry, nursing and therapies. 
Our multidisciplinary teams work in close partnership with other parts of the NHS, local councils and the voluntary sector and through new provider collaboratives. 
We work in many different settings including hospitals, clinics, prisons, children's centres, schools and people's homes.  
 

Practice Plus Group
Practice Plus Group's mission is to deliver access to excellent healthcare across the NHS and privately. We provide a range of services in general practices, urgent care centres, and over 45  secure environments. We're proud to be at the forefront of providing new ways of supporting the nation's health.

Priory Group
Priory is the leading independent provider of behavioural care in the UK. We are looking for RMNs and RNLDs to join us at all career levels. With our dedicated nursing pathway, we want to support you to become the nurse you have always wanted to be. 

Royal College of Nursing
We are the world's largest nursing union and professional body. We represent the interests of 465,000 nurses, midwives, nursing support workers and students; working together to advance our profession, help shape healthcare policy and promote excellence in practice.
 

St John & St Elizabeth Hospital
St John & St Elizabeth Hospital is one of the UK's largest independent charitable hospitals.  Join a truly unique, charitable private Hospital located minutes from Central London with a tradition of excellence in care going back over 165 years.
Situated in St John's Wood, we are at the heart of the community, with all profits funding our on-site Hospice.
Our commitment to our patients is in the quality of our care. Since 2018, we've been building our new £35 million wing, the single largest investment we've ever made into the hospital. Allowing us to keep providing excellent care and impeccable standards to our local community.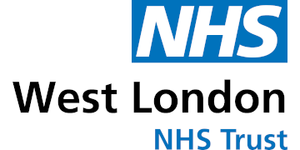 West London NHS Trust
We provide mental, physical and community healthcare in three London boroughs: Ealing, Hammersmith & Fulham and Hounslow.
With over 40 sites, we serve a local population of 800,000. 
We also provide regional and national services, caring for patients from across the South of England. These include Broadmoor Hospital for high secure patients, Cassel Hospital for people with personality disorder and our forensic services. 
We've won national awards for our workforce programmes and more recently we were highly commended for 'Mental Health Trust of the Year' 2020 by the Health Service Journal.
Take a look at our event floor plan