Alternative Future Groups
AFG is one of the UK's largest health and social care charities, supporting around 1,200 people across the UK and employing over 2,500 staff.
We work locally in the community and through our independent hospitals providing a wide range of innovative and bespoke care services delivering life-enhancing person-centred support.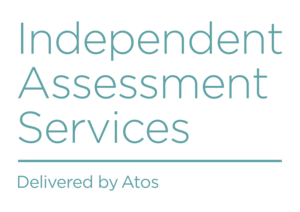 ATOS - Independent Assessment Services
Are you a looking for a more challenging and autonomous role? If so, we've got an excellent opportunity for you to develop your clinical skills, advance your career and gain an extra qualification as a disability assessor. Visit Independent Assessment Services on Stand 30 to find out more.

Baxter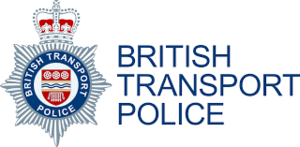 British Transport Police
British Transport Police is the national police force for the rail network throughout Great Britain, including London Underground, across which we ensure the safety and security of nearly 3 billion passenger journeys and over 100 million tons of freight every year. 
We are the Guardians of the Railway with a bold and ambitious vision to be a world-leading police force that delivers a safe and reliable rail network for all.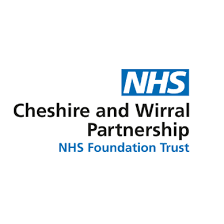 Cheshire & Wirral Partnership NHS
CWP provides mental health, learning disability , community physical health and all-age disability care in the community and within inpatient settings based on best practice and outcomes, working closely with the people who access our services and their carers to provide person-centred care for all. Our services are developed and led by clinical staff. We strive for clinical excellence and safe and effective care that results in positive outcomes.

Cumbria, Northumberland, Tyne & Wear NHS Foundation Trust
Cumbria, Northumberland, Tyne & Wear NHS Foundation Trust provides a range of mental health, learning disability & neurological care services across the North East & North Cumbria.
The Trust works from more than 70 sites across Cumbria, Northumberland, Newcastle, North Tyneside, Gateshead, South Tyneside & Sunderland. We also run a number of regional & national specialist services. Along with partners, we deliver support to people in their own homes, and from community & hospital-based premises.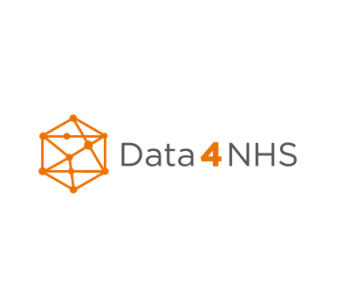 Data4NHS
Data4NHS maintains one of the largest healthcare related databases in the UK. Registration is free and only available to NHS professionals with a valid NHS email address. Register with us to have access to our resources including the Data4NHS national directory, recruitment opportunities, events and courses calendar, surveys and e-bulletin.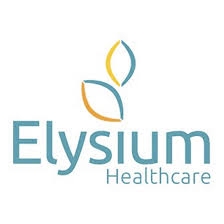 Elysium Healthcare
At Elysium Healthcare we bring together a unique approach to the delivery of care where the individual is embedded in the heart of all aspects of care. Together, with all our stakeholders, we shape the care of today and the future. Our aim is to set new standards in the delivery of specialist care through our strategic network of sites which provide a complete pathway of care
We see our role as one which empowers and supports patients to achieve their goals. We do this by ensuring that they are at the heart of everything. 

Examworks
ExamWorks are a leading service provider in the Healthcare sector, including the delivery of claimant assessments for the DWP PIP contract. We are looking to expand our workforce in this area.
To enable screen reader support, press Ctrl+Alt+Z To learn about keyboard shortcuts, press Ctrl+slash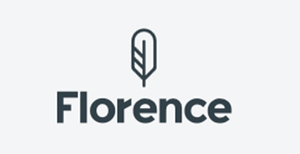 Florence
Florence - the fastest way to book extra shifts across the NHS
90,000 nurses and carers use Florence to choose their own shifts across the NHS and social care. The app replaces traditional agencies, giving healthcare staff instant payments, no-signature timesheets and truly flexible work schedules.

Fresenius Medical Care
Fresenius Medical Care are the leading provider of dialysis services to the NHS, operating 52 partnership dialysis units that together provide regular dialysis treatment to over 3,800 NHS patients in the UK.  We are part of a global company treating over 344,000 patients worldwide across over 4,000 clinics. We also operate 44 production sites on all continents to provide dialysis products such as dialysis machines, dialysers and related disposables.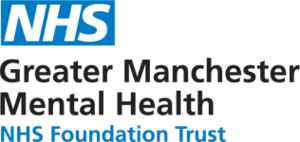 Greater Manchester Mental Health NHS Foundation Trust
Greater Manchester Mental Health NHS Foundation Trust provides inpatient, community-based mental health care and a wide range of specialist mental health and substance misuse services for people across Greater Manchester, the north west of England and beyond. We also provide Health and Justice Services in a number of custodial settings.

GTD Healthcare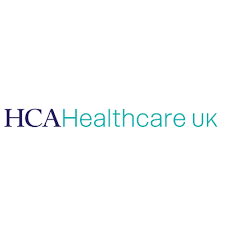 HCA Healthcare UK
At HCA Healthcare UK, we offer the latest medical expertise, therapies and technologies. However, our approach isn't just clinical. We deliver healthcare with a human touch. Whether they specialise in cancer, cardiac, neurology, orthopaedics or paediatrics, all our centres have the same priority – our patients.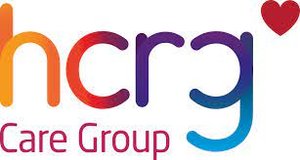 HCRG Care Group
We are one of the UK's leading independent providers of community health and care services, working with health and care commissioners and communities to transform services with a focus on experience, efficiency and improved outcomes. We deliver and transform adult and children community health services, primary care services, sexual health, dermatology and MSK services, along with adult social care and wellbeing services.

Health & Safety Group
One of the UK's foremost providers of Healthcare Training in the UK. We train over 100,000 healthcare professionals each year in over 40 venues around the UK.

King's College Hospital Jeddah
King's College Hospital London (KCH London) has partnered with a private equity group, to establish a 150-bed hospital in Jeddah (KCH Jeddah), establishing a network of international clinical standard hospitals and clinics across the Kingdom of Saudi Arabia (KSA) and other regions.
KCH is a world leading hospital aiming to spread the best of British healthcare that is inherently connected and integrated with London, around the world. 
King's College Hospital London in Jeddah, KSA is a state-of-the-art private hospital with initially 150 beds in phase I expanding to 250 beds in phase II. It will be a unique and  unparalleled extension of the model of care, with direct clinical integration and governance that is managed and overseen by KCH in London. 
King's College Hospital London in Jeddah will have 4 centres of excellence being Women's Health Institute & IVF, Metabolic Diseases & Bariatric Surgery Institute, Orthopedics Institute and Heart & Vascular Institute, in addition to all major specialties and including ED, ER, OPD and Critical Care. 
KCH London in Jeddah is recruiting across all specialties for clinical services managers, head nurses experienced nurses and midwives, offering competitive tax-free salaries.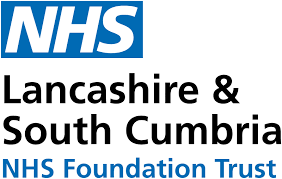 Lancashire & South Cumbria NHS Foundation Trust
Lancashire and South Cumbria NHS Foundation Trust first established in 2002 and employs approximately 7,000 staff who provide care from more than 400 sites. The organisation offers opportunities for medics, mental health and general nurses, allied health professionals, Psychology, administration and clerical staff, apprentices and volunteers.

Leeds & York Partnership NHS Foundation Trust
Leeds and York Partnership Foundation Trust is the main provider of specialist mental health and learning disability services in Leeds. We also provide specialist services across West Yorkshire, the North of England and some highly specialised national services. Our vision is to provide outstanding mental health and learning disability services as an employer of choice.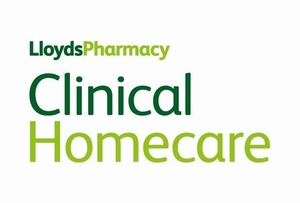 Lloyds Pharmacy Clinical Homecare
LloydsPharmacy Clinical Homecare provide care to more than 100,000 patients in the comfort of their home, work, or in the community – ranging from delivery of medication to specialist end-to-end nursing for complex conditions. We're passionate about what we do and the difference we make to our patients' lives. It's this dedication that ensures we constantly deliver outstanding levels of care.
We have a lot to offer, not only to our patients but also to our employees. We have a range of opportunities for passionate professionals. You'll have access to training at all stages of your career. The opportunities are endless.

Manchester University NHS Foundation Trust
Join a Trust that cares for everyone. Bringing together hospitals and community services from across Manchester, Trafford and beyond, we share our knowledge, skills and resources to be the best for our patients. 
Whatever you're looking for in your career, you'll find that its's all here for you.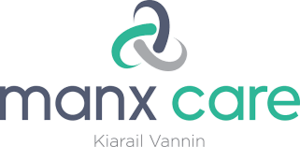 Manx Care
Achieve your aspirations and the lifestyle you want with Manx Care – a Preceptorship of the Year finalist in the Nursing Times Workforce Awards 2021!
We're a new public sector organisation responsible for delivering health and social care services across the Isle of Man. We want to establish ourselves as the best small island based health and care system in the world.
Our values are Committed, Appreciative, Respectful and Excellence. This means we really care about you, your career and our patients.
If you want to achieve your ambitions and enjoy an excellent work-life balance, have a chat with our team.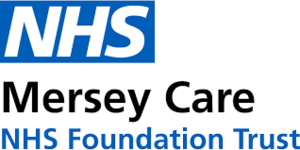 Mersey Care NHS Foundation Trust
We are looking for qualified Mental Health & Learning Disability Nurses nurses who can deliver care, compassion and empathy to our patients, improving the quality of services within specialist low, medium and high secure settings for service users with a primary classification of mental illness, learning disability and personality disorders.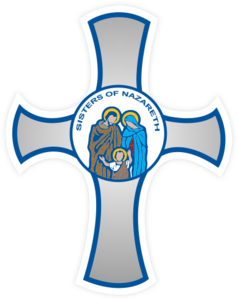 Nazareth Care
Nazareth care is a charity run by the Sisters of Nazareth. as part of Nazareth care we work on our Core Values. These  are  LOVE, COMPASSION, PATIENCE, RESPECT, JUSTICE and HOSPITALITY. When you are working at Nazareth care we will offer you personal and professional development, a safe, kind and supporting workplace.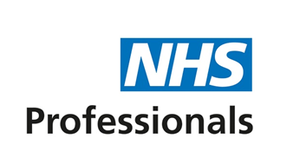 NHS Professionals
NHS Professionals run England's largest NHS staff bank and every year we help thousands of dedicated and highly skilled NHS workers enjoy better career opportunities, flexible shifts, and a healthier work-life balance at a variety of Acute, Mental Health and Community Trusts across England.
Depending on your qualifications and skills, we have access to work in all grades and specialties across the NHS including Student Nurses, Registered Nurses and Midwives. 

NISI Staffing
NISI Staffing is a professional recruitment consultancy, supplying temporary and permanent medical professionals to a variety of clients within the private and public sectors across the UK.
NISI Staffing offers innovative medical recruitment solutions and provides bespoke solutions with a personal touch, tailored around client requirements. We focus heavily on our professional service, consistently delivering quality medical professionals nationwide

North West EHealth

Northern Care Alliance NHS Group
The Northern Care Alliance NHS Foundation Trust is one of the largest NHS organisations in the country, where everyone can make an impact and a name for themselves. 
This is the place where ambition is achievable, careers are what you make them, and the future is yours to shape.
If you want to join a team of over 19,000 NHS experts in delivering high-quality, local care across Salford, Oldham, Bury, Rochdale and beyond, then speak to our friendly team on stand 49 today!

Priory Group
Priory is the leading independent provider of behavioural care in the UK. We are looking for RMNs and RNLDs to join us at all career levels. With our dedicated nursing pathway, we want to support you to become the nurse you have always wanted to be. 

RCNi
RCNi, part of the Royal College of Nursing group, is committed to being an essential nursing resource, inspiring and informing the whole nursing team to deliver best practice and exceptional patient care

Royal College of Nursing
We are the world's largest nursing union and professional body. We represent the interests of 465,000 nurses, midwives, nursing support workers and students; working together to advance our profession, help shape healthcare policy and promote excellence in practice.
 

Southern Health NHS FT
Southern Health NHS Foundation Trust was formed on 1 April 2011, following the merger of Hampshire Community Healthcare NHS Trust and Hampshire Partnership NHS Foundation Trust. We are an NHS Trust which provides community health, mental health and learning disability services across Hampshire. We are also one of the largest providers of such services in England. We are proud to be a University Hospital Trust, which we achieved in August 2022. This shows our commitment to care, research and education.
 

SpaMedica
SpaMedica is the largest NHS cataract surgery provider in the UK, supporting thousands of patients across 46 hospitals. We're one of the fastest growing ophthalmic healthcare providers and all our hospitals are rated as 5-star by our patients on NHS.UK. Our patients place their trust in you, and by working with us, you can truly change people's lives.

Thornbury Nursing Services
Thornbury Nursing Services specialises in supporting clients with nursing staff when no-one else can. Whether the requirement is last minute, unusual, remote or difficult to cover, Thornbury can help at any time of the day or night. Thornbury works across England and Wales, recruiting to standards which exceed local regulation and guidelines. We offer our healthcare workers hourly pay rates, plus other benefits such as travel and toll costs, NMC reimbursement, training and more.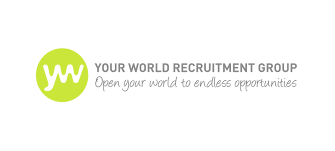 Your World Recruitment
Take a look at our event floor plan