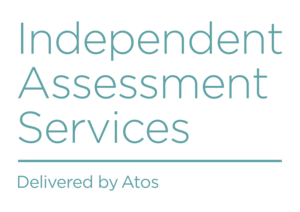 ATOS - Independent Assessment Services
Independent Assessment Services (IAS) is one of the UK's leading assessment services providers. We deliver independent health and disability assessments for Personal Independence payment on behalf of the Department for Work and Pensions. 
Disability assessors who work for us play a vital role in the UK's welfare system by assessing the extent to which a person's health conditions or disabilities affect their daily life. 
At IAS, we're committed to putting our people first and creating an environment where colleagues feel valued, engaged and equipped with the right skills to succeed.
If you're an ambitious health professional who wants to make a change to a dynamic and flexible career, please visit us on stand 6.
All applicants must have a valid visa to work in the UK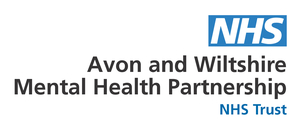 Avon & Wiltshire Mental Health Partnership NHS Trust
We are AWP a diverse organisation with over 5,000 dedicated staff providing inpatient and community-based mental health care. We provide services to 1.8 million people living in Bath and North East Somerset, Bristol, North Somerset, South Gloucestershire, Swindon and Wiltshire.
Our outstanding people promote mental health and wellbeing. We are dedicated to a person-centred approach for those who use our services and for employees. We recognise that happy and fulfilled employees give better care.
We actively encourage applicants from all backgrounds. We want people to bring their unique blend of experiences, backgrounds, perspectives and knowledge as diversity makes us stronger.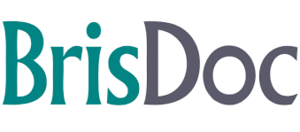 BrisDoc
BrisDoc is an Employee-owned Social Enterprise, providing outstanding NHS services for over 20 years.
 
We have exciting opportunities across our Primary Care Services including SevernSide Integrated Urgent Care, Broadmead Medical Centre, Charlotte Keel Medical Practice and Bristol's Homeless Health Service.
 
Choose from our diverse range of clinical work or build a portfolio career across our services.
 
Work alongside our MDT providing face-to-face & telephone consultations, mobile home-visiting, remote-working, peer-to-peer telephone triage or governance and leadership roles. Choose the type of work that suits you best or a mixture that keeps your work interesting.
 
Talk to our team today – Stand 7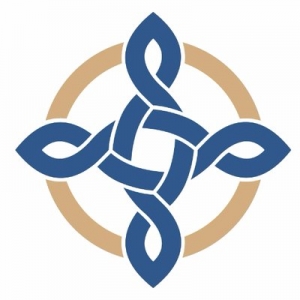 Cardiff and Vale University Health Board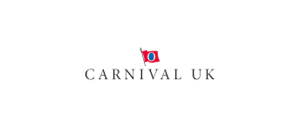 Carnival UK
Carnival UK is the operator of P&O Cruises and Cunard, running luxury cruise ships all over the world.
Our ships are similar to a small town or city. Working as a Nurse onboard our ships is a one-of-a-kind experience, as our Medical Team are required to use their A&E or ICU experience to look after patients with all types of ailments, sicknesses, and health problems – from sun burn to cardiac arrests.
If this sounds interesting to you, come and say hi!

Devon Partnership NHS Trust
Reset your work life balance with a career in nursing at Devon Partnership NHS Trust
If you're a qualified Registered Mental Health Nurse, a Registered Learning Disability Nurse, a Registered General Nurse or thinking about returning to practice you'll find plenty of nursing opportunities at Devon Partnership NHS Trust to further your career.
With excellent tailored preceptorship programmes to clear career pathways and a commitment to your personal development, you'll be joining an organisation that is committed to supporting you every step of the way.
Not only that you'll be living in one of the most beautiful parts of the country with a lifestyle to suit everyone.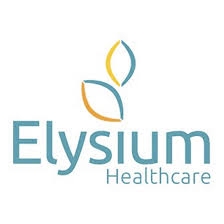 Elysium Healthcare
At Elysium Healthcare we bring together a unique approach to the delivery of care where the individual is embedded in the heart of all aspects of care. Together, with all our stakeholders, we shape the care of today and the future. Our aim is to set new standards in the delivery of specialist care through our strategic network of sites which provide a complete pathway of care
We see our role as one which empowers and supports patients to achieve their goals. We do this by ensuring that they are at the heart of everything. With the right support, car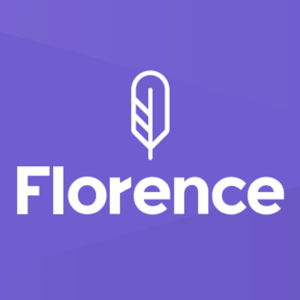 Florence App
Florence is the website that seamlessly connects nurses and carers directly with care home operators looking for temporary staff. Independent nurses and carers can take their pick of thousands of hours of shifts across the UK through our easy to use online marketplace. Start booking your own shifts with Florence today!

Four Seasons Health Care
Four Seasons Health Care is one of the UK's largest independent health care providers caring for more than 10,000 people across the UK. We provide long-term and respite residential and nursing care for older people and are an award winning, sector leader in specialist dementia care. Our homes are more than just places of care and everyday living support. They're also thriving communities in which each person feels part of the life of the home.

Great Western Hospitals NHS Foundation Trust
We are looking to recruit and develop the best talent in our exciting journey.  Just 60 minutes from London,  we are also ideally placed for you to really enjoy your work life balance be it in beautiful countryside or in the welcoming city.
Great People, Great Place, Great Western Hospitals.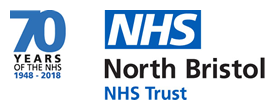 North Bristol NHS Trust
North Bristol NHS Trust employs over 12,000 staff providing healthcare to the residents of Bristol, South Gloucestershire and North Somerset from our award-winning hospital building. 
We are the regional Major Trauma Centre and an internationally recognised centre of excellence in a range of services and major specialities.
We commit to treating each patient as an individual with respect and dignity, aiming to deliver excellent clinical outcomes and a first-class experience for everyone who uses our services.
Come and talk to us about fantastic career opportunities for Staff Nurses in Medicine, Surgery, Theatres, Neurology and Musculoskeletal, rotation opportunities and our Staff Wellbeing initiatives.
Nuffield Health
Nuffield Health is Britain's largest not for profit healthcare business. We reinvest all profit in our expert staff, our technology and our facilities, to provide accessible, innovative ways for people to get and stay healthy. We've built a pioneering, integrated network including Hospitals, Fitness & Wellbeing Gyms and Medical Centres.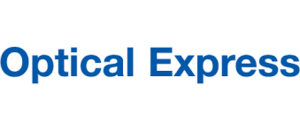 Optical Express
Maybe you are an experienced nurse looking for a new challenge, or early in your career and want to make your mark in the ophthalmic industry, providing you are passionate about patient care, our environment could be the perfect fit.

By joining Optical Express you will be welcomed into an industry leading team which is going from strength to strength. We are continuing to open new state of the art treatment centres across the UK as well as investing in advanced clinical and diagnostic technologies.

Our range of ophthalmic treatments mean that our nurses benefit from real clinical diversity. 

Practice Plus Group
We are a really diverse organisation in lots of ways. Firstly in the services we provide – undertaking more than 80,000 operations a year in our hospitals, answering 3 million calls a year in our 111 and GP services and delivering care to thousands of prisoners with often complex needs. We do that in many different locations around the country, and strive to encourage and build a diverse workforce, bringing the strengths of different experiences, professions and cultural backgrounds together. Come and meet our recruitment teams and colleagues from our sites to find out more about how we support and develop our staff.

Priory Group
Priory is the leading independent provider of behavioural care in the UK. We are looking for RMNs and RNLDs to join us at all career levels. With our dedicated nursing pathway, we want to support you to become the nurse you have always wanted to be.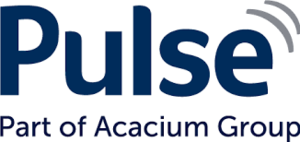 Pulse
At Pulse, we care about placing you in the perfect role. 
As the UK's leading Registered General Nursing Agency, we offer a huge variety of roles with something to suit everyone, offering nursing, midwifery and ODP roles across the NHS and private sector.
We provide you with the flexibility to decide how and when you work, the security of quick and reliable pay at competitive rates, and the opportunity to exceed your career goals with ongoing support from a dedicated and experienced team who know the best people deserve the best care. 
 

RCNi
RCNi, part of the Royal College of Nursing group, is committed to being an essential nursing resource, inspiring and informing the whole nursing team to deliver best practice and exceptional patient care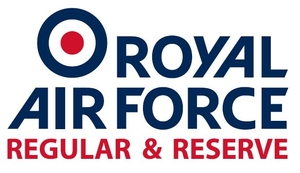 Royal Air Force
RAF nurses' practice in some dynamic and challenging environments, delivering high quality care in peacetime and on operations around the world. With structured career pathways, aeromedical evacuation and specialist courses, you never stop learning. Some leadership and management skills in a team environment plus excellent standards of nursing are required.

Royal College of Nursing
We are the world's largest nursing union and professional body. We represent the interests of 465,000 nurses, midwives, nursing support workers and students; working together to advance our profession, help shape healthcare policy and promote excellence in practice.
 
Royal United Hospitals Bath NHS Foundation Trust
At the Royal United Hospitals Bath everyone matters. We are proud of all our staff and work together to make a real difference to our patients, their families and each other. We are an innovative and inspirational acute general district hospital with lots to offer you. Whether you are newly qualified or an experienced nurse, we will support you to help you flourish in your nursing career. We're creating new opportunities, introducing new ways of delivering services and encourage our colleagues to develop their talent to become our future leaders. Your wellbeing is also important to us and when you join our RUH community you'll be invited to be part of our staff networks, meet new colleagues, discuss ideas and encourage conversations that can influence change for the benefit of everyone. 
Our hospital site is surrounded by beautiful countryside and there's plenty of outside space for you to enjoy a restful break. We even have an outdoor heated swimming pool to help support your wellbeing. What's more we're just a stone's throw away from Bath's city centre which offers a range of restaurants, independent shops, pubs and trendy bars. 
Interested? Come to our stand to find out more, we look forward to meeting you.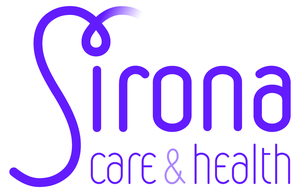 Sirona Care & Health
We are Sirona care & health, a Community Interest Company committed to providing local communities with a range of high quality specialist health care services across Bristol, North Somerset and South Gloucestershire. For us, it's about the personal approach; we take pride in what we do and deliver the high standard of care that we'd expect for ourselves and our families.
In return we offer NHS Agenda for Change benefits including generous holiday entitlement, paid enhancements for bank holiday/night working, and the NHS pension scheme, a planned induction program, extensive learning and development opportunities, health and wellbeing programmes, flexible working patterns, staff excellence awards, in-house physiotherapy support and more!

SpaMedica
SpaMedica is the largest NHS cataract surgery provider in the UK, supporting thousands of patients across 37 hospitals. We're one of the fastest growing ophthalmic healthcare providers and all our hospitals are rated as 5-star by our patients on NHS.UK. Our patients place their trust in you, and by working with us, you can truly change people's lives.
Spire Healthcare
Spire Healthcare is a leading independent hospital group in the United Kingdom and the largest in terms of revenue. From our 40 hospitals and eight clinics across England, Wales and Scotland, Spire Healthcare provides diagnostics, inpatient, day case and outpatient care. Visit our stand to speak to our team about the wide variety of positions available, apprentice and new graduates through to senior management positions across our experienced and supportive teams.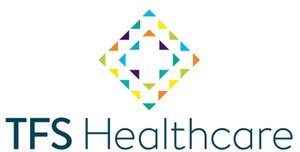 TFS Healthcare
Founded in 2010, TFS Healthcare is one of the UK's principal specialist healthcare recruitment companies placing nurses and healthcare professionals on a permanent and ad-hoc agency basis into the NHS, as well as private hospitals nationwide. To register and find out more, come and visit us at Stand 3.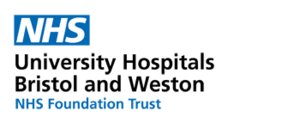 University Hospitals Bristol NHS Foundation Trust
University Hospitals Bristol and Weston NHS Foundation Trust (UHBW) is one of the largest acute Trusts in the country, bringing together a combined workforce of over 13,000 staff and over 100 different clinical services across 10 different sites, serving a core population of more than 500,000 people across South West England. 
Our nurses are proud to deliver excellent care to the people of Bristol, Weston and beyond. As a forward-thinking multi-award winning Trust, and a digital exemplar committed to improving patient care, our world-leading research and innovations are having a positive local and global impact.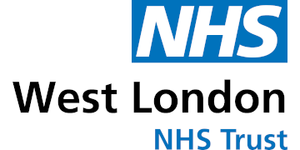 West London NHS Trust
We provide mental, physical and community healthcare in three London boroughs: Ealing, Hammersmith & Fulham and Hounslow.
With over 40 sites, we serve a local population of 800,000. 
We also provide regional and national services, caring for patients from across the South of England. These include Broadmoor Hospital for high secure patients, Cassel Hospital for people with personality disorder and our forensic services. 
We've won national awards for our workforce programmes and more recently we were highly commended for 'Mental Health Trust of the Year' 2020 by the Health Service Journal.
Take a look at our event floor plan