List of exhibitors
See who's recruiting at RCNi Nursing Careers & Jobs Fair Birmingham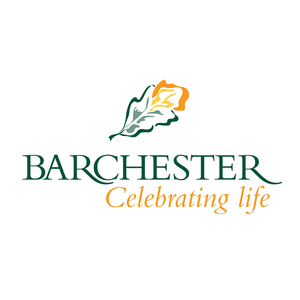 Barchester
Barchester Healthcare is one of the UK's foremost care providers. With over 30 years' experience and more than 200 care homes and six independent hospitals, we're passionate about providing care and support for elderly and vulnerable people. 
We offer a competitive salary and sector leading rewards package. www.jobs.barchester.com

Birmingham and Solihull Mental Health NHS
Are you looking for a dynamic and rewarding place to work in Birmingham & Solihull? We could have the opportunity for you! We are among the largest and most complex mental health NHS trusts in the country with fantastic opportunities for nurses looking to progress and develop their careers.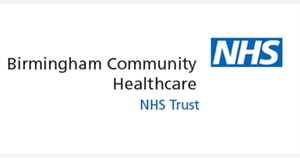 Birmingham Community NHS
Birmingham Community Healthcare NHS Foundation Trust (BCHC) has more than 5000 staff working across Birmingham and the West Midlands in a range of community nursing and specialist healthcare roles. BCHC delivers over 100 clinical services, in people's homes, health centres, clinics and inpatient facilities. We deliver a range of services for children, young people, parents and families as well as adults and community services, two community hospitals, services for people with learning disabilities, the internationally recognised West Midlands Rehabilitation Centre and one of Europe's leading Dental Hospitals.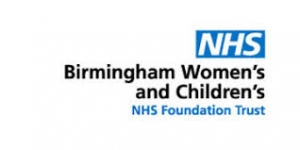 Birmingham Women's and Children's NHS Foundation Trust

Black Country Partnership NHS Foundation Trust
We are an NHS Foundation Trust based in the heart of the Black Country, providing excellent and high quality health services to local communities. Our services include mental health services for people of all ages in Sandwell and Wolverhampton, specialist learning disability services in Dudley, Sandwell, Walsall and Wolverhampton and community healthcare services for children, young people and families in Dudley. 
 
We are committed to delivering compassionate care and tailored support to both our service users and staff, and we welcome others to join us in sharing our visions and values and making a difference to the health and wellbeing of our Black Country community.

BMI Healthcare
BMI Healthcare, Britain's leading provider of independent healthcare with a nationwide network of hospitals & clinics performing more complex surgery than any other private healthcare provider in the country.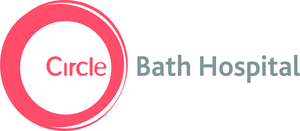 Circle Bath
CIRCLE BATH IS PURPOSE-DESIGNED BY OUR DOCTORS, WHO COMBINED THEIR EXPERIENCE OF NHS AND PRIVATE PRACTICE, TO CREATE A HEALING EXPERIENCE FOR OUR PATIENTS. OFFERING  A WORLD-CLASS EXPERIENCE THAT WE OURSELVES WOULD WANT TO RECEIVE.
THE HOSPITAL HAS A CALM YET EFFICIENT ATMOSPHERE WITH A RELAXING ENVIRONMENT.

Day Webster Ltd
Day Webster LTD is an established Healthcare recruitment business specialising in nursing (including theatres, ICU/IDU, Midwifery, community and General wards, HSS/AHP, Doctors and Non-Medical sectors). Our teams have many years of experience in their specific sectors and in the wider public sector and search areas. 

Devon Partnership NHS Trust
Devon Partnership NHS Trust provide a wide range of NHS services to people with mental health and learning disability needs in Devon, the wider South West Region and nationally.

Direct Healthcare
Direct Healthcare is a specialist healthcare recruitment agency, providing high-calibre staff to NHS and private sector healthcare employers. We cover a wide range of nursing and care sector jobs in locations all over the UK, including Community Nurse Jobs, Mental Health Nurse Jobs and ITU Nurse Jobs – so wherever you are looking for work, we'll be able to help. 
Our nurses' satisfaction is our highest priority, so if you are looking for a nurse job with an agency that cares. 
https://www.directhealthcareplc.co.uk

Dudley & Walsall Mental Health Partnership
DUDLEY AND WALSALL MENTAL HEALTH PARTNERSHIP TRUST IS THE BEST PERFORMING NHS TRUST IN THE BLACK COUNTRY ACCORDING OUR LATEST STAFF SURVEY RESULTS
THE TRUST IS AN AWARD-WINNING AND NATIONALLY-RECOGNISED ORGANISATION WHICH PROVIDES SERVICES TO APPROXIMATELY 560,000 CHILDREN, ADULTS AND OLDER ADULTS ACROSS DUDLEY AND WALSALL.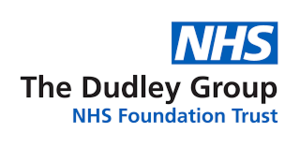 Dudley Group NHS Foundation Trust
The Dudley Group NHS Foundation Trust is an acute and community organisation located near Dudley, Brierley Hill and Stourbridge.
Our hospitals are among some of the most technologically advanced with state of the art equipment and modern purpose built buildings combined with being a digital trust to create the highest standards of patient care

Great Western Hospitals NHS Foundation Trust
We are looking to recruit and develop the best talent in our exciting journey.  Just 60 minutes from London,  we are also ideally placed for you to really enjoy your work life balance be it in beautiful countryside or in the welcoming city.
Great People, Great Place, Great Western Hospitals.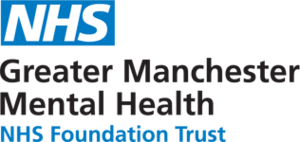 Greater Manchester Mental Health NHS Foundation Trust
Greater Manchester Mental Health NHS Foundation Trust (GMMH) is one of the leading mental health trusts in the UK.
GMMH provides community and inpatient mental health care, alongside substance misuse services across the North West. 
We have been rated 'Good' overall by the Care Quality Commission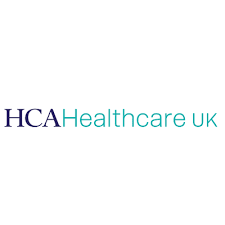 HCA Healthcare UK

Health & Safety Group
The Health & Safety Group provide expert CPD accredited training for over 100,000 Healthcare Professionals each year

Health Education England NHS
Health Education England provides national leadership and education and co-ordinates training to the health and public workforce. HEE supports healthcare providers and clinicians to plan and commission education, which in turn feeds into the workforce transformation and development agenda.
HEE hosts the national "Come Back to Practice" campaign which supports all branches of nursing and midwifery as well as Allied Health Professionals and Healthcare Scientists and supports them on their journey back onto the register.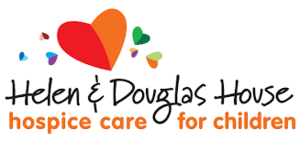 Helen and Douglas House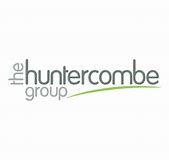 Huntercombe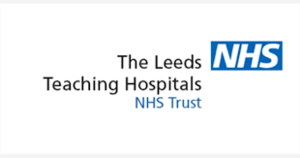 Leeds Teaching Hospitals
LEEDS OFFERS THE POTENTIAL TO DEVELOP YOUR NURSING CAREER IN AN IMAGINATIVE AND FORWARD THINKING CITY.
OUR PIONEERING PARTNERSHIP BETWEEN THE NHS, PRIMARY CARE, INDEPENDENT AND THIRD SECTORS PLACES PATIENTS, STAFF AND CITIZENS AT THE HEART OF HEALTHCARE.  
COME AND VISIT US ON STAND 3 TO FIND OUT MORE.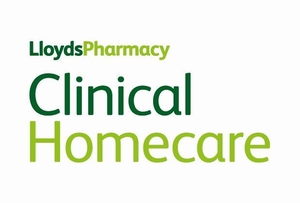 Lloyds Pharmacy Clinical Homecare
LloydsPharmacy Clinical Homecare provide care to more than 80,000 patients in their own home, place of work or in the community. This ranges from straightforward delivery of medication, to specialist nursing for complex conditions. We're one of the most experienced providers of clinical homecare in the UK, and we've been supporting patients in this way since 1975.

Modality Partnership
Modality Partnership is the first national GP-led super-partnership in the UK.  We began 2009 with the merger of two like-minded Practices in Birmingham and believe primary care is the cornerstone of our healthcare services.  We strive to make the future of GP services robust, resilient and fit for the future.

Mountain Healthcare Limited
MOUNTAIN HEALTHCARE IS A DYNAMIC AND CLINICALLY LED BUSINESS, SPECIALISING IN FORENSIC HEALTHCARE. OUR CURRENT SERVICE STREAMS INCLUDE CUSTODIAL HEALTHCARE AND SEXUAL ASSAULT REFERRAL SERVICES. AS WE ACCELERATE AS A LEADING HEALTHCARE PROVIDER, OUR AIM IS TO PROVIDE THE BEST POSSIBLE STANDARD OF HEALTHCARE, THROUGH INNOVATIVE AND EFFICIENT SERVICE DESIGN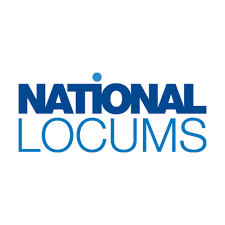 National Locums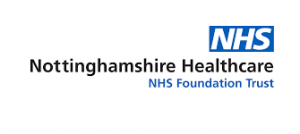 Nottinghamshire Healthcare NHS Foundation Trust
Nottinghamshire Healthcare is the largest NHS provider of complex integrated healthcare services in the UK. 
Our services include a broad range of mental health, intellectual disability, community general and mental health service provision for both adults and children, low, medium and high secure hospitals including Rampton Hospital as well as some primary healthcare in offender health prisons.
We have a variety of career opportunities for talented, committed and caring RGN, RMN & RNLD nurses to join us.  Offering excellent preceptorship opportunities; career pathways; access to specialist training and investment in you and your professional development. 

Nuffield Health
Nuffield Health is Britain's largest not for profit healthcare business. We reinvest all profit in our expert staff, our technology and our facilities, to provide accessible, innovative ways for people to get and stay healthy. We've built a pioneering, integrated network including Hospitals, Fitness & Wellbeing Gyms and Medical Centres.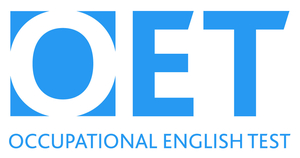 Occupational English Test (OET)
The Occupational English Test (OET) is the English language test for healthcare professionals. The test assesses all four language skills using real healthcare communication scenarios that you will meet at work. OET is accepted in the UK for registration with the Nursing & Midwifery Council, the General Medical Council and leading Royal Colleges.
 

Powys Teaching Health Board

Priory Group
Priory is the leading independent provider of behavioural care in the UK.
We organise ourselves into three divisions – healthcare, education and children's services, and adult care services – which together support the needs of more than 30,000 people every year.
Our purpose is to make a real and lasting difference for everyone we support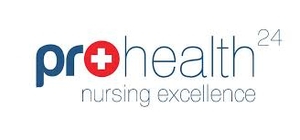 Prohealth 24
PRO HEALTH 24 IS A HEALTHCARE NURSING AGENCY WHICH OFFERS NURSING OPPORTUNITIES FOR A WIDE RANGE OF SPECIALIST AREAS. THIS INCLUDES PROVIDING NURSE'S WITH WORK INTO THE NHS AS WELL AS RANGE OF PRIVATE HOSPITALS. WE OFFER A CONSISTENT LEVEL OF WORK ALONG WITH GREAT EARNING OPPORTUNITIES.

RCNi
RCNi, part of the Royal College of Nursing group, is committed to being an essential nursing resource, inspiring and informing the whole nursing team to deliver best practice and exceptional patient care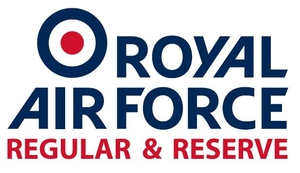 Royal Air Force
RAF nurses' practice in some dynamic and challenging environments, delivering high quality care in peacetime and on operations around the world. With structured career pathways, aeromedical evacuation and specialist courses, you never stop learning. Some leadership and management skills in a team environment plus excellent standards of nursing are required.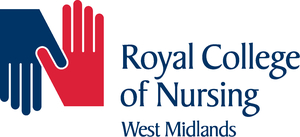 Royal College of Nursing West Midlands
The Royal College of Nursing is the largest specialist nursing body and trade union in the UK supporting registered nurses, midwifes, nursing students, health care assistants and assistant practitioners. For over 100 years we have been supporting and protecting the nursing team and are the voice of nursing across the UK.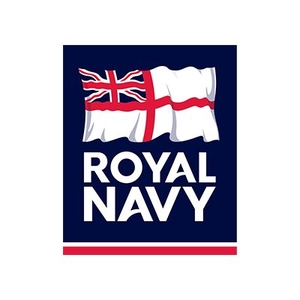 Royal Navy
The Royal Navy offers nursing careers with a real difference. We have specialist training opportunities, excellent professional development, good pay, conditions and promotion prospects as well as adventure training, sport and exciting deployments around the globe. We are recruiting for both regulars and reserves- if you want to find out more, search royalnavy.mod.uk/careers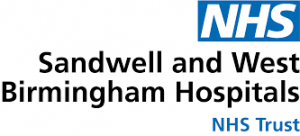 Sandwell and West Birmingham Hospitals NHS Trust
Great care can change everything. Like you, we want to deliver truly brilliant integrated care. And just like you, we're ambitious about what we do at Sandwell and West Birmingham Hospitals. Bring your dedication and determination here. Our plans for the future are huge.
Please visit stand 26 for more information.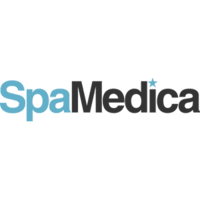 SpaMedica
Smiling, caring and friendly are the top 3 words our staff use to describe working at SpaMedica. We're one of the fastest growing healthcare providers in the UK and are looking for focused and passionate staff to help us to continue delivering high-quality care and excellent outcomes for our patients.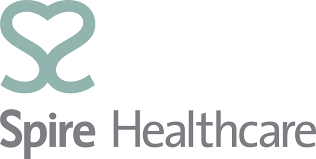 Spire Healthcare
Here at Spire Healthcare, caring is our passion. We have been putting patients at the heart of everything we do for over 25 years. Everything we do works towards one vision; to provide the best care possible. We're committed to looking after people, both patients and staff. Join us, and you'll receive a warm welcome.

St Andrews Healthcare

The Royal Orthopaedic Hospital NHS Foundation Trust
The Royal Orthopaedic Hospital is a specialist trust that has been pioneering orthopaedic care for over 200 years. We offer nurses a career with excellent work-life balance, in a values based culture, with the opportunity to work in a place that cares as much as you do. 

The Royal Wolverhampton NHS Trust
Work within cutting edge clinical practice - The Royal Wolverhampton NHS Trust is one of the largest NHS Trusts in the West Midlands providing primary, acute and community services. We have been nationally recognised for providing excellence in healthcare. Join our nursing team and develop their career clinically and potentially academically as well. The Trust has developed a Clinical Nursing Fellowship programme in partnership with Wolverhampton University. This programme will provide you with access to funded, structured and supported educational development at either Degree or Masters Level.  Visit us on stand 20 to discuss working with us

University Hospitals Birmingham NHS Foundation Trust
UHB is one of the largest teaching hospital trusts in England, serving a regional, national, and international population.
Our multiple sites, Birmingham Heartlands Hospital, the Queen Elizabeth Hospital Birmingham, Solihull Hospital and Community Services, Good Hope Hospital in Sutton Coldfield and Birmingham Chest Clinic allow people to be treated as close to home as possible.
We see and treat more than 2.2 million people every year across our sites and our hospitals deliver more babies than anywhere else in Europe.
We have over 20,000 members of staff and we are committed to investing in their development and their health and wellbeing.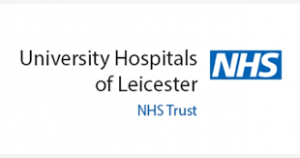 University Hospitals of Leicester NHS Trust
Discover Caring at its Best at Leicester's Hospitals. 
Whether a trainee or experienced nurse, explore the opportunities we have to offer.
Visit our New Recruitment website www.jobsatleicestershospitals.nhs.uk to see all our current vacancies.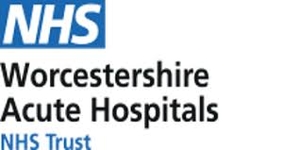 Worcester Acute Hospitals NHS Trust
Take a look at our event floor plan