Acton Banks
Delivering excellence since 2006, Acton Banks is the UK's premier healthcare staffing agency, boasting a range of high-calibre clients and candidates throughout the Midlands, and further afield across the UK. 
We're proud to stand out by delivering quality, consistency and reliability in: Private and NHS Hospitals, Care Homes, Residential Homes, Day Centres and Nursing Homes.
We specialise in placing skilled:
- Healthcare Assistants
- RGN's
- RLDN's
- RMN's
- Specialist Nurses (A&E etc)
- Support Workers
(And also run a Catering Division!)
We operate 24 hours per day, 7 days per week, to ensure that both our clients and candidates are supported at all times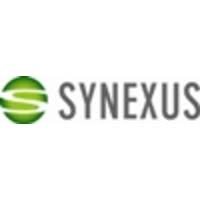 AES Synexus Clinical Research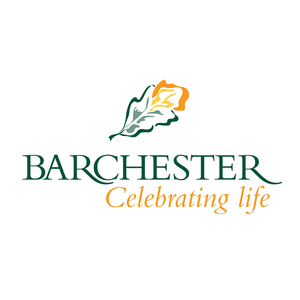 Barchester
With over 200 care homes and six independent hospitals, we pride ourselves on delivering the highest quality care and support to our residents; and our teams are crucial in making that happen. Offering fantastic career opportunities and benefits for Nurses at all levels, get in touch to find out more.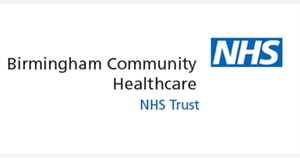 Birmingham Community NHS
Birmingham Community Healthcare NHS Foundation Trust (BCHC) has more than 5000 staff working across Birmingham and the West Midlands in a range of community nursing and specialist healthcare roles. BCHC delivers over 100 clinical services, in people's homes, health centres, clinics and inpatient facilities. We deliver a range of services for children, young people, parents and families as well as adults and community services, two community hospitals, services for people with learning disabilities, the internationally recognised West Midlands Rehabilitation Centre and one of Europe's leading Dental Hospitals.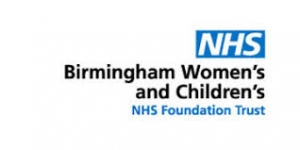 Birmingham Women's and Children's NHS Foundation Trust

Black Country Partnership NHS Foundation Trust
We are an NHS Foundation Trust based in the heart of the Black Country, providing excellent and high quality health services to local communities. Our services include mental health services for people of all ages in Sandwell and Wolverhampton, specialist learning disability services in Dudley, Sandwell, Walsall and Wolverhampton and community healthcare services for children, young people and families in Dudley. 
 
We are committed to delivering compassionate care and tailored support to both our service users and staff, and we welcome others to join us in sharing our visions and values and making a difference to the health and wellbeing of our Black Country community.

BMI Healthcare
BMI Healthcare, Britain's leading provider of independent healthcare with a nationwide network of hospitals & clinics performing more complex surgery than any other private healthcare provider in the country. 

British Council
Celebratory reception in partnership with British Council IELTS
IELTS is the world's most popular English language test for higher education and global migration, delivered at over 1,600 locations in over 140 countries, and accepted by over 10,000 organisations globally. Last year, over 3.5 million IELTS tests were taken by people seeking to demonstrate English
language proficiency for education, migration or employment. The British Council, IDP: IELTS Australia and Cambridge Assessment English jointly own IELTS.
BUPA Care
At Bupa Care Homes, it's our privilege to care for over 7,000 residents. As a Nurse here, you're trusted with people's lives and that's why we ensure you get the ongoing training and support to expand your clinical expertise from day one. We have belief in you to make life worth living for every single resident.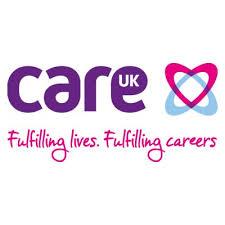 Care UK
Are you a nurse looking for a rewarding role? Do you want to progress in your career? You'll find a home for your talents at Care UK. Whether you're coming from a hospital, or another care setting, we'll give you time and support to build a fulfilling career.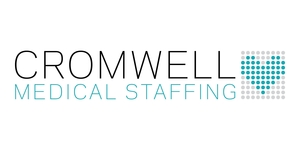 Cromwell Medical Staffing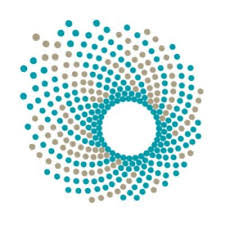 Danat Al Emarat

Day Webster Ltd
Day Webster LTD is an established Healthcare recruitment business specialising in nursing (including theatres, ICU/IDU, Midwifery, community and General wards, HSS/AHP, Doctors and Non-Medical sectors). Our teams have many years of experience in their specific sectors and in the wider public sector and search areas. 

Devon Partnership NHS Trust
Devon Partnership NHS Trust provide a wide range of NHS services to people with mental health and learning disability needs in Devon, the wider South West Region and nationally.

Dudley & Walsall Mental Health Partnership
DUDLEY AND WALSALL MENTAL HEALTH PARTNERSHIP TRUST IS THE BEST PERFORMING NHS TRUST IN THE BLACK COUNTRY ACCORDING OUR LATEST STAFF SURVEY RESULTS
THE TRUST IS AN AWARD-WINNING AND NATIONALLY-RECOGNISED ORGANISATION WHICH PROVIDES SERVICES TO APPROXIMATELY 560,000 CHILDREN, ADULTS AND OLDER ADULTS ACROSS DUDLEY AND WALSALL.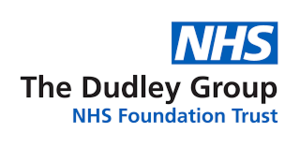 Dudley Group NHS Foundation Trust
The Dudley Group NHS Foundation Trust is an acute and community organisation located near Dudley, Brierley Hill and Stourbridge.
Our hospitals are among some of the most technologically advanced with state of the art equipment and modern purpose built buildings combined with being a digital trust to create the highest standards of patient care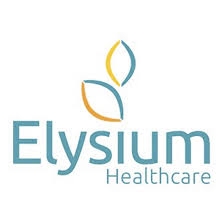 Elysium Healthcare
At Elysium Healthcare we bring together a unique approach to the delivery of care where the individual is embedded in the heart of all aspects of care. Together, with all our stakeholders, we shape the care of today and the future. Our aim is to set new standards in the delivery of specialist care through our strategic network of sites which provide a complete pathway of care
We see our role as one which empowers and supports patients to achieve their goals. We do this by ensuring that they are at the heart of everything. With the right support, car

Great Western Hospitals NHS Foundation Trust
We are looking to recruit and develop the best talent in our exciting journey.  Just 60 minutes from London,  we are also ideally placed for you to really enjoy your work life balance be it in beautiful countryside or in the welcoming city.
Great People, Great Place, Great Western Hospitals.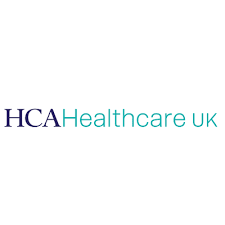 HCA Healthcare UK
At HCA Healthcare UK, we offer the latest medical expertise, therapies and technologies. However, our approach isn't just clinical. We deliver healthcare with a human touch. Whether they specialise in cancer, cardiac, neurology, orthopaedics or paediatrics, all our centres have the same priority – our patients.

Health & Safety Group
The Health & Safety Group provide expert CPD accredited training for over 100,000 Healthcare Professionals each year

Health Education England NHS
Health Education England provides national leadership, education and co-ordinates training to the health and public workforce
HEE hosts the national 'Return to Practice' campaign which supports all branches of nursing and midwifery. We are proud to support former registrants back on to the NMC Register, providing financial and educational support. 

HealthNet Homecare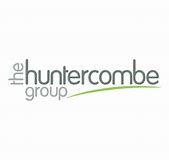 Huntercombe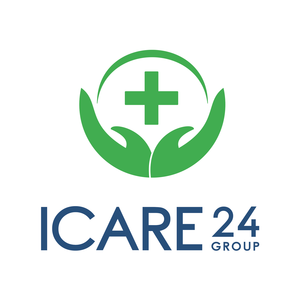 Icare 24 Group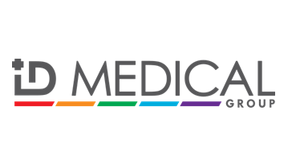 ID Medical
Register once, work anywhere.
ID Medical is the UK's leading healthcare recruiter.  As a result of our relationships with 98% of NHS trusts, as well as private healthcare establishments, you'll have access to a fantastic selection of shifts. Short or long-term, locum or permanent – we will find you your perfect job.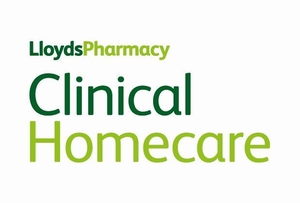 Lloyds Pharmacy Clinical Homecare
LloydsPharmacy Clinical Homecare provide care to more than 80,000 patients in their own home, place of work or in the community. This ranges from straightforward delivery of medication, to specialist nursing for complex conditions. We're one of the most experienced providers of clinical homecare in the UK, and we've been supporting patients in this way since 1975.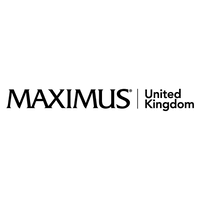 Maximus United Kingdom
MAXIMUS UK help more than 2 million customers each year through a range of health and employment services. To find out more about the clinical roles we offer, please visit stand 40 or contact ccareers@maximusuk.co.uk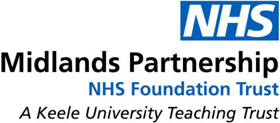 Midlands Partnership NHS Foundation Trust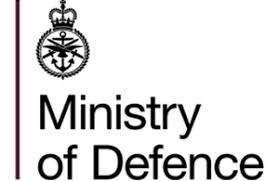 Ministry of Defence

Nuffield Health
Nuffield Health is Britain's largest not for profit healthcare business. We reinvest all profit in our expert staff, our technology and our facilities, to provide accessible, innovative ways for people to get and stay healthy. We've built a pioneering, integrated network including Hospitals, Fitness & Wellbeing Gyms and Medical Centres.

Options for Care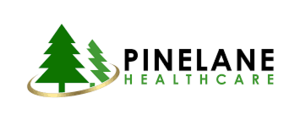 Pinelane Healthcare

Priory Group
When you join Priory Group, you'll be part of an innovative and growing organisation that is helping to redefine health, education and social care in the UK. Our nationwide team treats more than 70 conditions through a network of over 450 facilities including:
•    Mental Health and addiction services
•    Rehabilitation and recovery facilities
•    Medium and low secure facilities
•    Specialist schools and colleges
•    Residential and care homes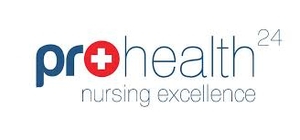 Prohealth 24
PRO HEALTH 24 IS A HEALTHCARE NURSING AGENCY WHICH OFFERS NURSING OPPORTUNITIES FOR A WIDE RANGE OF SPECIALIST AREAS. THIS INCLUDES PROVIDING NURSE'S WITH WORK INTO THE NHS AS WELL AS RANGE OF PRIVATE HOSPITALS. WE OFFER A CONSISTENT LEVEL OF WORK ALONG WITH GREAT EARNING OPPORTUNITIES.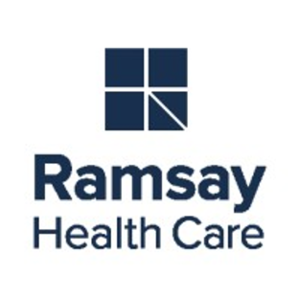 Ramsay Healthcare

RCNi
RCNi, part of the Royal College of Nursing group, is committed to being an essential nursing resource, inspiring and informing the whole nursing team to deliver best practice and exceptional patient care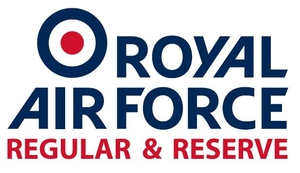 Royal Air Force
RAF nurses' practice in some dynamic and challenging environments, delivering high quality care in peacetime and on operations around the world. With structured career pathways, aeromedical evacuation and specialist courses, you never stop learning. Some leadership and management skills in a team environment plus excellent standards of nursing are required.

Sanctuary Health
Imagine being contacted about a nursing job knowing it perfectly matches your experience and career aspirations. 
As a leading healthcare recruiter and on framework to supply to the NHS and private sector employers, Sanctuary Health has hundreds of nursing jobs, meaning we can find just the right role for you.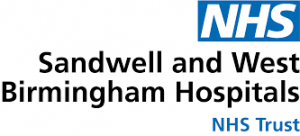 Sandwell and West Birmingham Hospitals NHS Trust
Great care can change everything. Like you, we want to deliver truly brilliant integrated care. And just like you, we're ambitious about what we do at Sandwell and West Birmingham Hospitals. Bring your dedication and determination here. Our plans for the future are huge.
Please visit stand 26 for more information.                             

South Warwickshire NHS Foundation Trust
Come and join a Trust rated 'Outstanding' by the CQC. South Warwickshire NHS Foundation has been rated as Outstanding following our latest inspection by the CQC and we are recruiting Nursing Staff to come and help us improve even further. Come and grow your career with us as we can offer a wide range of options to match your ambitions.

South West Yorkshire Partnership NHS Foundation Trust
A SPECIALIST NHS FOUNDATION TRUST THAT PROVIDES COMMUNITY, MENTAL HEALTH AND LEARNING DISABILITY SERVICES TO SOUTH & WEST YORKSHIRE. WE ALSO PROVIDE STROKE AND NEURO REHABILITATION WARDS AND A LARGE ADULT GENERAL HEALTH COMMUNITY OFFERING IN BARNSLEY, AND IN WAKEFIELD, WE HOUSE SPECIALIST SECURE MENTAL HEALTH (FORENSIC) SERVICES FOR THE WHOLE OF YORKSHIRE AND HUMBER.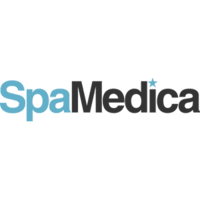 SpaMedica
Smiling, caring and friendly are the top 3 words our staff use to describe working at SpaMedica. We're one of the fastest growing healthcare providers in the UK and are looking for focused and passionate staff to help us to continue delivering high-quality care and excellent outcomes for our patients.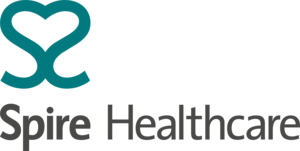 Spire Healthcare
SPIRE HEALTHCARE IS A LEADING INDEPENDENT HOSPITAL GROUP THAT HAS BEEN PUTTING PATIENTS AT THE HEART OF EVERYTHING WE DO FOR OVER 40 YEARS. WE HAVE 39 HOSPITALS AND 8 CLINICS ACROSS ENGLAND, WALES AND SCOTLAND.

St Andrews Healthcare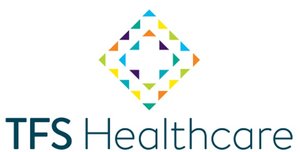 TFS Healthcare

The Royal Wolverhampton NHS Trust
Work within cutting edge clinical practice - The Royal Wolverhampton NHS Trust is one of the largest NHS Trusts in the West Midlands providing primary, acute and community services. We have been nationally recognised for providing excellence in healthcare. Join our nursing team and develop their career clinically and potentially academically as well. The Trust has developed a Clinical Nursing Fellowship programme in partnership with Wolverhampton University. This programme will provide you with access to funded, structured and supported educational development at either Degree or Masters Level.  Visit us on stand 20 to discuss working with us

University Hospitals Birmingham NHS Foundation Trust
UHB is one of the largest teaching hospital trusts in England, serving a regional, national, and international population.
Our multiple sites, Birmingham Heartlands Hospital, the Queen Elizabeth Hospital Birmingham, Solihull Hospital and Community Services, Good Hope Hospital in Sutton Coldfield and Birmingham Chest Clinic allow people to be treated as close to home as possible.
We see and treat more than 2.2 million people every year across our sites and our hospitals deliver more babies than anywhere else in Europe.
We have over 20,000 members of staff and we are committed to investing in their development and their health and wellbeing.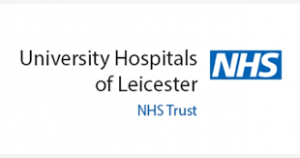 University Hospitals of Leicester NHS Trust
Discover Caring at its Best at Leicester's Hospitals. 
Whether a trainee or experienced nurse, explore the opportunities we have to offer.
Visit our New Recruitment website www.jobsatleicestershospitals.nhs.uk to see all our current vacancies.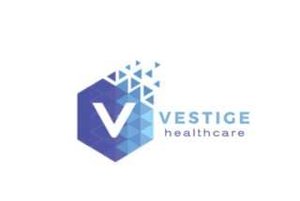 Vestige Healthcare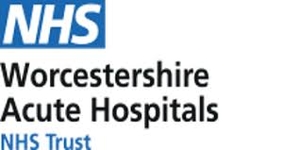 Worcester Acute Hospitals NHS Trust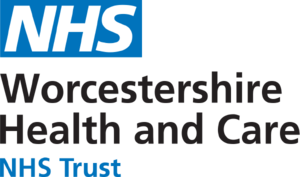 Worcestershire Health and Care NHS Trust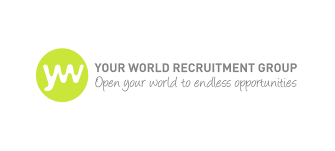 Your World Recruitment
Take a look at our event floor plan