Workshop programme
Take a look at the workshop programme taking place in Manchester. 
Day One - 7 February 2019
Return to practice

Laura is part of the HEE Careers team in the North of England. She will be providing advice to nurses who would like to return to their profession after a break.
Return to Practice Manager, Health Education England
A demonstration of RCNi's Decision Support Tool
Preceptorship
Since January 2015 Mark has supported hospital and services, across the UK, with ensuring the preceptorships they offer are as good as they can be.
This role has developed to cover a variety of areas and he now criss-crosses the country attending careers fairs at universities and job fairs, support units with open days and liaising with universities regarding placements and opportunities to promote Elysium Healthcare, while providing support and supervision for staff on the Preceptorship Academy. 
Mark has aided Elysium Healthcare in securing RCN Accreditation for the Preceptorship they offer and supported the programme to be shortlisted for a national award in 2018.
Marks workshop, on Preceptorship, has a focus on ensuring that any nearly qualified nurse knows what to look for in a programme, what to ask about and most of all, how to get what you need from your future employer!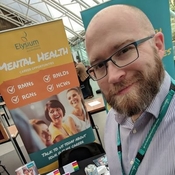 Mark Coningsby, Preceptorship Academy & University Lead, Elysium Healthcare
Be Seen, Be Heard, Make an Impact
Inspirational coach Ruth Oshikanlu will be leading a workshop supporting BME nurses and healthcare assistants to enter the RCNi Nurse Awards and showcase how they are making a difference to their patients. The workshop will include practical advice on how to make the entry stand out.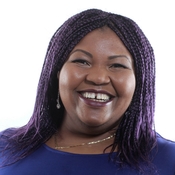 Director, Goal Mind Ltd
Sepsis awareness
From deaths door to saving lives
Student nurse Katie Dutton will be speaking about her experience of sepsis, and how this near death experience inspired her the train as a nurse. Since then, Katie has trained over 160 student nurses to recognise the signs of sepsis in practice and act appropriately.
Learn how we can all do more to improve patient outcomes from sepsis and why we are all responsible for recognising the signs of infection early.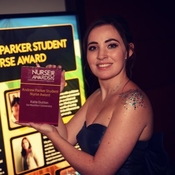 RCNi Student Nurse award winner 2018
Katie Dutton, De Montford University