Workshop programme
Take a look at the workshop programme taking place in Manchester. 
Day One - 7 February 2019
A demonstration of RCNi's Decision Support Tool
Preceptorship

Mark Conningsby RMN
Preceptorship & University Lead, Elysium
Sepsis awareness
From deaths door to saving lives
Student nurse Katie Dutton will be speaking about her experience of sepsis, and how this near death experience inspired her the train as a nurse. Since then, Katie has trained over 160 student nurses to recognise the signs of sepsis in practice and act appropriately.
Learn how we can all do more to improve patient outcomes from sepsis and why we are all responsible for recognising the signs of infection early.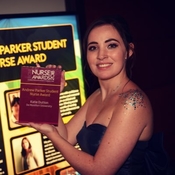 Katie Dutton
RCNi Student Nurse award winner 2018
De Montford University