Seminars
Take a look at the seminar programme for London West. More seminars will be added soon. 
Day One - 26 April 2019
Interviews - prepare & succeed
The session will help you to identify some interview techniques to help you get the job you want and impress employers at interview.  We will take you through everything from the importance of preparation, to the skills of execution to help you feel more confident and in control of your next interview. 
 
As an RCN member we offer online careers resources available at www.rcn.org.uk/careers.  For those members who need additional guidance we offer one to one careers coaching.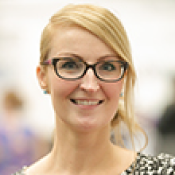 Julie Watkins, Career adviser, RCN Careers Service
Going Global: international SOS a career in medical assistance
Air travel is fast becoming increasingly more common and accessible to all, and with this comes the complexities of how to manage illness or accident whilst away from home. Nursing plays a critical role in the provision of medical assistance and enabling patients to optimise medical care in varied international healthcare settings.  Standards of care vary greatly from country to country and having medical oversight of the care being provided is essential. There is a career path which develops nurses to work in medical assistance  to support patients before they travel, whilst they are abroad and also to intervene when more complex care is required or they need to be moved out of country. This exciting and dynamic career path brings together all of your hands on nursing experience, and applies it in a truly global setting which challenges you to get the best for the patient in different ways every day.

Olivia Wilson is the Nurse Manager – International Operations at International SOS London.   She graduated from the Australian Catholic University with a Bachelor of Nursing in 2000 and began her clinical career in Orthopaedics, Cardiology and Thoracics, Renal and Endocrinology, Oncology and Pain management units before specialising in Intensive Care nursing in both Australia and the United Kingdom.   
Since joining International SOS 8 years ago, Olivia has held progressively more senior roles in the medical assistance environment.   In her current role she is an expert case manager for a wide range of corporate clients and is responsible for the management of a team of nurses who work on the International Operations platform.
Olivia Wilson, Nurse Manager, Assistance, International SOS
Panel discussion
RCNi careers development editor will be joined by awards-winning nurse Sandra Bennett who will be discussing the issues around nursing recruitment and retention, in London nationally.
One further panel talk member to be confirmed. 

Sandra Bennett, Lead Nurse, Barts Health NHS
Applying for jobs: supporting statements and CVs
Once you've found a suitable job, you'll need to complete a job application or submit a CV.  This session will offer some advice, strategies and tips to make sure you've got the best chance of getting shortlisted.  Along with examples and an interactive exercise on perfecting your supporting statement/information as part of the application process.  
 
We will also offer tips on the importance of tailoring your CV and having the best chance of getting through to the next stage.
 
The RCN Careers Service have sample supporting statements and CV's online at: www.rcn.org.uk/careers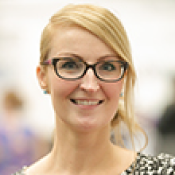 Julie Watkins, Career adviser, RCN Careers Service
Nursing in Private Healthcare
Sarah will be discussing the similarities and difference between Nursing within the Public and Private sector and detail the acute complex procedures that HCA undertake 

Sarah Frost has held a number of Senior Nursing posts, both in acute NHS hospitals and private healthcare organisations. With a background in Cancer nursing, Sarah has worked across a number of specialties and in a range of roles from Clinical Nurse Specialist to Chief Nursing Officer through to Director. Beginning her career with HCA Healthcare as Head of Clinical Services for Sarah Cannon Research Institute 3 years ago, Sarah has since progressed in her career; firstly as Chief Nursing Officer for our Lister Hospital before progressing to a new role as Director of Clinical Services. Sarah has a master's degrees in Leadership and Service Improvement in Healthcare.
Director of Clinical Service, HCA Healthcare
Leadership and developing multicultural teams

Sandra Bennett, Lead Nurse, Barts Health NHS