Seminars
Explore the CPD-accredited seminar programme for the day.
Day One - 5 November 2019
Registered Nurses and PhD Study – why bother?

Dr Rose Webster, Education and Practice Development Sister, University Hospitals of Leicester
Interviews Prepare & Succeed

Dave Cordle, Advisor, RCN Careers Service
Panel discussion
Join our panel talk from 12pm to hear about the issues around nursing recruitment and retention.
Clare Lomas, Careers Development Editor, RCNi will be heading up the panel and will be joined by:
Lucy Gillespie, Practice Development Lead for Recruitment and Retention, Nottingham University Hospital
Eleanor Meldrum, Deputy Chief Nurse, University Hospitals of Leicester NHS Trust
Book your place now! https://www.careersandjobsfair.com/leicester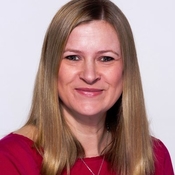 Clare Lomas, Careers Development Editor, RCNI
Applying for jobs: supporting statements and CVs

Dave Cordle, Advisor, RCN Careers Service
Sepsis Awareness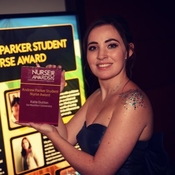 RCNi Student Nurse award winner 2018
Katie Dutton, De Montford University
Being in charge of your career
Nursing is such a varied and diverse profession and there are many opportunities available for all. However, it can still be daunting to choose your first speciality as a newly qualified nurse. It can also be equally overwhelming to think about the next 'steps' once you're in the nursing profession after a few years.  
Career development in the nursing is not linear and not always easy to navigate. With that in mind, this session hopes to explore the questions to ask yourself when you're thinking about your first or next career move. The session will also explore the factors affecting career choices and how to make the most of your experiences, abilities and networks. It will also suggest some resources you might find useful and might want to access in various stages of your career. 
I hope that this session will help you think outside the box and encourage you to have the courage to go for unique and exciting opportunities during your nursing career. 

Lia Vargas, Health Education England – East Midlands, Professional Fellow; Career Development and Retention Nottinghamshire Nursing and Midwifery Cabinet