Active Care Group
Active Care Group is a pioneering national provider of complex care services, delivering pathways and better outcomes for people.

 We have a collaborative and holistic approach to care underpinned by proven clinical and therapeutic expertise. We specialise in supporting young people and adults with complex needs to make positive progress and lead happier, more independent lives. 
Everyone who works at Active Care is part of a passionate and positive team, driven by the same desire and commitment to support the people we care for and lead the life they want to.
If you would like to be part of our passionate team and help people with complex needs live their best life, let us help you find the role for you ~ and develop your career with us!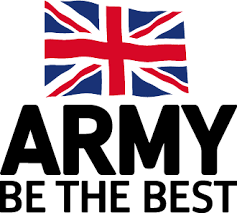 Army
As a Nurse you will support the Army both at home and overseas, providing world-class nursing in the most challenging of environments. 
Army Nurses have taken care of the Army's health for over a century and continue to provide outstanding healthcare. Wherever the British Army operate you will find Nurses delivering high quality, safe and effective nursing care. Our Nurses provide primary and secondary healthcare in various locations across the world; from NHS trusts or Medical Regime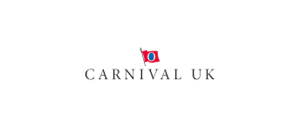 Carnival UK
Carnival UK is the operator of P&O Cruises and Cunard, running luxury cruise ships all over the world.
Our ships are similar to a small town or city. Working as a Nurse onboard our ships is a one-of-a-kind experience, as our Medical Team are required to use their A&E or ICU experience to look after patients with all types of ailments, sicknesses, and health problems – from sun burn to cardiac arrests.
If this sounds interesting to you, come and say hi!

Cornwall Partnership NHS Foundation Trust
We're an NHS community and mental health provider Trust based in Cornwall and the Isles of Scilly. We deliver community and hospital-based care to improve people's physical and mental health. We also provide specialist support to people with dementia or a learning disability. 
Come and talk to us about the opportunities and career pathways we have across our services.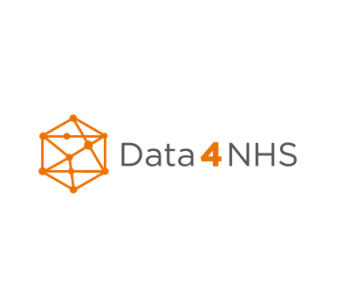 Data4NHS
Data4NHS maintains one of the largest healthcare related databases in the UK. Registration is free and only available to NHS professionals. Register with us to have access to our resources including the Data4NHS national directory, recruitment opportunities, events calendar, surveys and e-bulletin.

DHU Health Care
DHU HEALTH CARE IS A 'NOT-FOR-PROFIT' CIC.  OUR MISSION IS TO PROVIDE CARING, HIGH QUALITY, SAFE AND EFFECTIVE HEALTHCARE.  DHU HEALTH CARE IS THE PARENT COMPANY FOR DHU URGENT CARE (DERBYSHIRE) DELIVERING THE OUT-OF-HOURS GP SERVICE FOR DERBYSHIRE, DHU URGENT CARE (LLR) DELIVERING THE OUT-OF-HOURS SERVICE IN LEICESTERSHIRE AND DHU 111 (EAST MIDLANDS) DELIVERING NHS111 SERVICES FOR DERBYSHIRE, NOTTINGHAMSHIRE, NORTHAMPTONSHIRE, LEICESTERSHIRE, MILTON KEYNES AND LINCOLNSHIRE.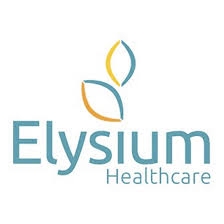 Elysium Healthcare
At Elysium Healthcare we bring together a unique approach to the delivery of care where the individual is embedded in the heart of all aspects of care. Together, with all our stakeholders, we shape the care of today and the future. Our aim is to set new standards in the delivery of specialist care through our strategic network of sites which provide a complete pathway of care
We see our role as one which empowers and supports patients to achieve their goals. We do this by ensuring that they are at the heart of everything.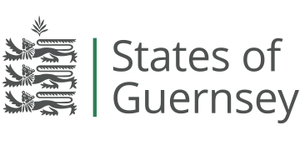 Health & Social Care Guernsey
Guernsey is a beautiful island in the English Channel. There are regular flights from most UK airports, so getting to and from the island is easy. Our hospital is modern and well equipped and we offer great career and development opportunties.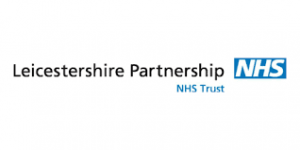 Leicestershire Partnerships NHS Trust
We provide high quality integrated mental health, learning disability and community health services for a population of a million people across Leicester, Leicestershire and Rutland. For further details of our current vacancies, please visit:
http://www.leicspart.nhs.uk/_Vacancies.aspx 
 

NISI Staffing
NISI Staffing is a professional recruitment consultancy, supplying temporary and permanent medical professionals to a variety of clients within the private and public sectors across the UK.
NISI Staffing offers innovative medical recruitment solutions and provides bespoke solutions with a personal touch, tailored around client requirements. We focus heavily on our professional service, consistently delivering quality medical professionals nationwide

Priory Group
Priory is the leading independent provider of behavioural care in the UK. We are looking for RMNs and RNLDs to join us at all career levels. With our dedicated nursing pathway, we want to support you to become the nurse you have always wanted to be.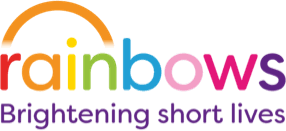 Rainbows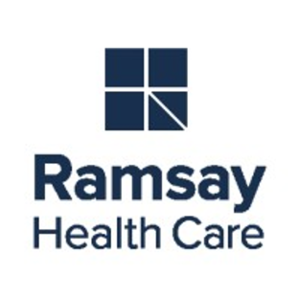 Ramsay Healthcare
Ramsay Health Care is a leading, global private health care operator which has been delivering great
care to patients for over 50 years, with 480 hospitals and facilities across 11 countries, treating 8.5 million patient admissions annually and employing over 77,000 staff. 
In the UK, Ramsay is one of the five largest independent healthcare providers with over 30 hospitals across England delivering outstanding care to privately funded and NHS patients.
Our strapline 'People caring for People' is not just a statement, but a reflection of the values set out in
The Ramsay Way, which is the promise all Ramsay staff sign up to when they join the company, and
something the organisation works hard to ensure that it remains the focus of its business.
We offer fantastic training and development opportunities and are proud to support our staffs career progression. Now has never been a better time to join Ramsay Health Care UK!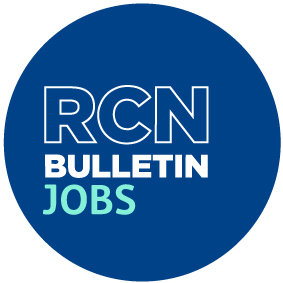 RCN Bulletin Jobs
RCN Bulletin Jobs is the place to find and apply for the best jobs in nursing and healthcare.
Registering is quick and easy, and all our healthcare and nursing jobs can be searched by sector, band, location, salary or keyword. Choose which jobs you would like emailed directly to you, and apply for jobs, store your CV and manage your applications via the website.
We've made it as simple as possible for you to take the next step in your career, no matter your band, practice sector or location.
Register today to:
•    Search hundreds of new job adverts posted each month
•    Store and tailor your CV online to save time when applying for jobs, and to let new employers find you
•    Apply for jobs quickly and conveniently wherever you are - the site has been fully mobile optimised for use on the go
•    Refine your search by specialty, grade, salary or location
•    Targeted email alerts simplify the process and let relevant jobs come to you
•    Shortlist jobs and keep track of your application history
•    Careers articles provide advice, inspiration and practical know-how
Take the first step into your new career today by searching RCN Bulletin Jobs
 
Spire Healthcare
Spire Healthcare is a leading independent hospital group in the United Kingdom and the largest in terms of revenue. From our 40 hospitals and eight clinics across England, Wales and Scotland, Spire Healthcare provides diagnostics, inpatient, day case and outpatient care. Visit our stand to speak to our team about the wide variety of positions available, apprentice and new graduates through to senior management positions across our experienced and supportive teams.

St Andrew's Healthcare
We work in partnership with a number of NHS, voluntary, educational and research organisations to deliver a range of specialist inpatient and community mental healthcare services, education and research that helps to improve the lives of people with complex mental health needs.

University Hospitals Birmingham NHS Foundation Trust
UHB is one of the largest teaching hospital trusts in England, serving a regional, national, and international population.
Our multiple sites, Birmingham Heartlands Hospital, the Queen Elizabeth Hospital Birmingham, Solihull Hospital and Community Services, Good Hope Hospital in Sutton Coldfield and Birmingham Chest Clinic allow people to be treated as close to home as possible.
We see and treat more than 2.2 million people every year across our sites and our hospitals deliver more babies than anywhere else in Europe.
We have over 20,000 members of staff and we are committed to investing in their development and their health and wellbeing.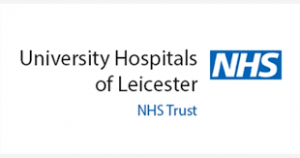 University Hospitals of Leicester NHS Trust
Discover Caring at its Best at Leicester's Hospitals. 
Whether a trainee or experienced nurse, explore the opportunities we have to offer.
Visit our New Recruitment website www.jobsatleicestershospitals.nhs.uk to see all our current vacancies.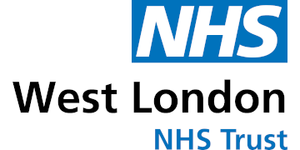 West London NHS Trust
We provide mental, physical and community healthcare in three London boroughs: Ealing, Hammersmith & Fulham and Hounslow.
With over 40 sites, we serve a local population of 800,000. 
We also provide regional and national services, caring for patients from across the South of England. These include Broadmoor Hospital for high secure patients, Cassel Hospital for people with personality disorder and our forensic services. 
We've won national awards for our workforce programmes and more recently we were highly commended for 'Mental Health Trust of the Year' 2020 by the Health Service Journal.
Take a look at our event floor plan