Day One - 10 June 2019
Preceptorship
This workshop will help newly and nearly qualified nurses to thrive during their first year of nursing and understand what their new employer can provide for them.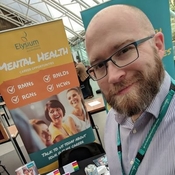 Mark Coningsby, Preceptorship Academy & University Lead, Elysium Healthcare
Healthy you - the importance of taking care of yourself
This interactive workshop will provide you with a great opportunity to check-in with yourself. It will remind you that your health and wellbeing is as valuable as your skills and knowledge as a health professional. 
 
At the Royal College of Nursing Counselling Service we have experience of working with individuals who too often ignore symptoms of stress and anxiety which inevitably leads to psychological, physical or relationship problems. This session aims to make you think twice about doing this. It will equip you with knowledge and awareness of the importance of self-care and resilience.
 
Besides some hard hitting facts, we will share our stories, have some fun and hopefully come away inspired by each other to make positive changes – no matter how small. 

Tanja Koch, RCN Counselling Service
Forensic Nursing
The talk is around the area of how forensic nursing is perceived in nursing. Its welcomes everyone to the session who wants a bit of an opening idea as to what it is. I look at some of the myths and negatives connotations that come with the title "forensic nursing"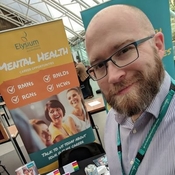 Mark Coningsby, Preceptorship Academy & University Lead, Elysium Healthcare
Advances in Stroke Care and Nursing in an Acute Specialist Service
Working as a Stroke Advanced Nurse Practitioner at North Bristol NHS Trust, I will be discussing the advances in stroke care and the cutting edge interventions that are saving stroke patients from death and disability. I am lucky enough to work within a trust that can provide the gold standard of medical treatments and interventions that are saving and changing the lives of those who have suffered a stroke, many of whom would be left with severe disability if they were to survive, without the ground breaking treatments that we offer.
 
Stroke nursing is acute, highly skilled, challenging, and rewarding. Treatments are advancing and progressing rapidly to improve the outcomes for every individual who suffers a stroke. We are  working with partner organisations across the region in developing and delivering hyper acute stroke services in the future so are expecting an increase of service users and acuity, therefore we must expand our service to meet the needs of those at their most vulnerable.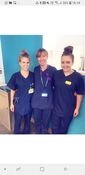 Stephanie started as a newly qualified Nurse in 2009 where she worked on the Acute Stroke unit, she worked in stroke for 2 years where she was able to learn all about stroke care and the 'ground-breaking' treatment at the time thrombolysis. This work was challenging, highly skilled, busy, but best of all rewarding. She knew that one day she would return to Stroke care but wasn't sure in which capacity! She moved on to work on the Medical admissions unit for 3 years, the busiest place on this earth to work! Yet an amazing experience and it gave her the background knowledge of general medicine and nursing skills that she needed to prepare for her next move, the Emergency Department! Stephanie worked in the ED for 3 years and it was here that she became familiarised with the Stroke team and in particular the Stroke Nurses Practitioners. She is now lucky enough to split her time between her two nursing passions- Emergency Medicine and Acute Stroke care in her current role as a Stroke Advanced Nurse Practitioner. It is here that she is now part of the newest ground breaking stroke intervention, thrombectomy!
Stephanie Gooch, Stroke Advanced Nurse Practitioner
Skills & strengths: increase self awareness and enhance your career
This one hour interactive workshop is a great opportunity to identify your skills and strengths and be able to talk this through with peers in a facilitated environment with an RCN Careers Coach.   Upon completion of the workshop you will be able to refer back to the career coaching exercises and identify what this is telling you about your skills, strengths and current situation along with agreeing actions to take forward.  This in turn can make you feel happier and more fulfilled in your Career, re-energise you and help you throughout the recruitment process.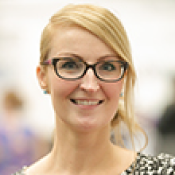 Julie Watkins, Career adviser, RCN Careers Service