Day One - 10 June 2019
Simulation training: transforming nurse practice
Sponsored talk by North Bristol NHS
Simulation training is widely used at North Bristol NHS Trust as a way to train and develop our staff, improving clinical practice, patient safety, and developing understanding of human factors. We will be giving an overview of simulation training and the impact this has in supporting professional development. 
 

George qualified in 2007 after first graduating in Psychology. As a newly qualified, he completed a medical rotation, ending in medical admissions. Finding this was the right area for him, he became ward manager of an Acute Medical Unit and was involved in a large reconfiguration of the service. After taking the lead for recruitment issues his current role is Matron for Recruitment and Retention within a busy medical division
 
George Duffield, Recruitment Matron- Medicine, North Bristol NHS Trust
Interviews - prepare and succeed
Do interviews fill you with dread? Do you struggle to sell yourself?  

Our interactive session will help you to identify your strengths, talents and support you with hints and tips to impress employers at interview. We will take you through everything from the importance of preparation to the skills of execution to help you feel more confident and in control of your next interview. 

As an RCN member, we offer online careers resources available at www.rcn.org.uk/careers. For those members who need additional guidance we offer one to one careers coaching.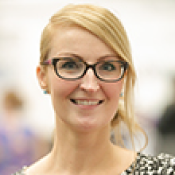 Julie Watkins, Career adviser, RCN Careers Service
Panel discussion
Join our panel talk from 12pm for a lively discussion from 12pm on the issues faced around nursing recruitment and retention. 
Clare Lomas, Careers Development Editor, RCNI who will be joined by:
> Su Monk, Assistant Director of Nursing & Quality, North Bristol NHS
> Sally Wilson, Recruitment Lead and Matron for the division of Medicine, University Hospital Bristol 
There will also be the opportunity to ask questions relevant to your career and organisation.
Book your free place now.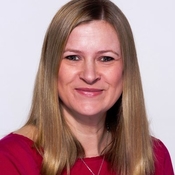 Clare Lomas, Careers Development Editor, RCNI
Applying for jobs - supporting statements & CVs
A CV can sometimes feel like just a list of generic things you have done, but written correctly it can be a powerful tool to grab the attention of potential employers and outshine rival candidates.   

We will offer tips on the importance of tailoring your CV, share some common pitfalls and explore some hints on how to make your CV stand out. We will also discuss supporting statements when applying for jobs and having the best chance of getting through to the next stage.

The RCN Careers Service has sample CVs online at: www.rcn.org.uk/careers. It also offers feedback on your CV.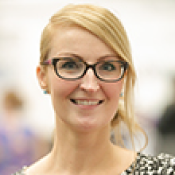 Julie Watkins, Career adviser, RCN Careers Service
Paediatrics
Rebekah Overend will be joined by Jenni Fryer - Divisional Recruitment Lead Nurse - Women's and Children's Division

Rebekah Overend, Nurse Educator, Faculty of Children's Nurse Education, University Hospitals Bristol
Patient Together Programme

Joanna will be joined by Kerrie Dale
Joanna Duke, Discovery Centre Manager, Langdon Hospital, Devon Partnership NHS Trust