List of exhibitors
Take a look at our exhibitor list for RCNi Nursing Careers and Jobs Fair Bristol. 
2gether NHS Foundation Trust
We provide specialist mental health and learning disability services to the people of Gloucestershire and Herefordshire. We're an innovative and forward-thinking organisation, with a real commitment to providing a high quality service. We were also the first trust in the country to be awarded an 'outstanding' rating for acute inpatient services, crisis services and psychiatric intensive care services.
At 2gether we are supportive of the people we care for in the community and aim to provide a fully responsive service to everyone who needs it. This is the same approach we take for our employees. We look to value the skills and experiences of those we work with, whether they are service users, carers, families or those looking to work with us.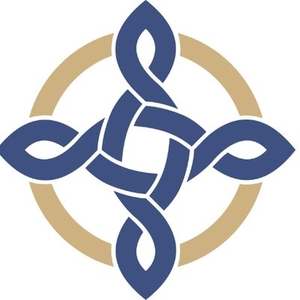 Aneurin Bevan University Health Board
ABUHB is a very large Health Board employing over 13,000 staff and  is responsible for the healthcare provision of more than 600,000 people living in south east Wales. ABUHB currently has two District General Hospitals and is in the process of building a state of the art new Critical Care Centre. The HB also has a plethora of smaller community hospitals and provides acute, community and primary care as well as a range of mental health care and learning disabilities services.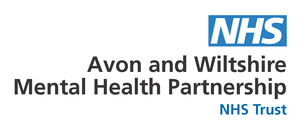 Avon & Wiltshire Mental Health Partnership NHS Trust
Avon and Wiltshire Mental Health Partnership NHS Trust (AWP) provides inpatient and community-based mental health care for people living in Bath and North East Somerset (B&NES), Bristol, North Somerset, South Gloucestershire, Swindon and Wiltshire. We also provide specialist services extending throughout the south west.  We are passionate about promoting good mental health and wellbeing.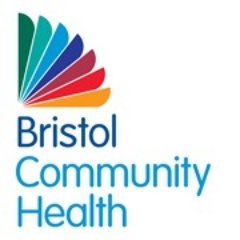 Bristol Community Health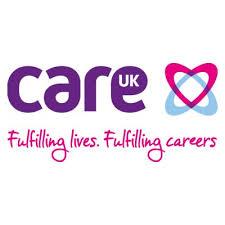 Care UK
At Care UK there is no limit to where you can go; we have full-time, part-time and bank positions available nationwide, across all manner of specialities. With an array of education, training and development opportunities, who knows where your move to Care UK could take you.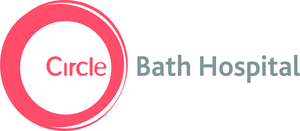 Circle Bath
CIRCLE BATH IS PURPOSE-DESIGNED BY OUR DOCTORS, WHO COMBINED THEIR EXPERIENCE OF NHS AND PRIVATE PRACTICE, TO CREATE A HEALING EXPERIENCE FOR OUR PATIENTS. OFFERING  A WORLD-CLASS EXPERIENCE THAT WE OURSELVES WOULD WANT TO RECEIVE.
THE HOSPITAL HAS A CALM YET EFFICIENT ATMOSPHERE WITH A RELAXING ENVIRONMENT.

Devon Partnership NHS Trust
Devon Partnership NHS Trust provide a wide range of NHS services to people with mental health and learning disability needs in Devon, the wider South West Region and nationally.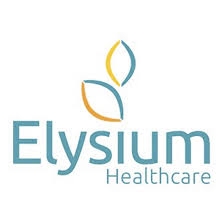 Elysium Healthcare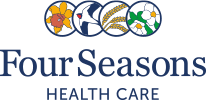 Four Seasons Health Care
Four Seasons has over 300 care homes across the UK, but each one specialises in providing safe, high quality care for every resident. 
We pride ourselves that a Four Seasons Health Care home is a real home. We care about people, looking after their health and understanding what makes them happy.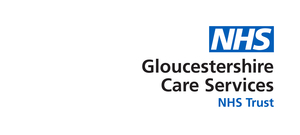 Gloucestershire Care Services NHS Trust
We provide community health services across the county, offering multi-disciplinary support to people in their homes and in community settings. We also run Gloucestershire's seven community hospitals which offer inpatient beds, outpatient clinics, diagnostic facilities and Minor Injury and Illness Units.
The Trust provides district nursing in Gloucestershire and therefore works very closely with colleagues in primary care, including GPs and practice nurses. We also provide a large number of specialist countywide services covering – among others – sexual health, heart failure, community dentistry, diabetes, IV therapy, tissue viability, homeless healthcare and community equipment. Allied health professionals are a vital component of our teams and we have a range of physiotherapy services, as well as providing occupational therapy and reablement, all aimed at supporting independence and quality of life.
In total we employ around 3,000 people, with the variety and range of our services always offering new opportunities for learning and career development.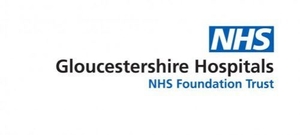 Gloucestershire Hospitals NHS Foundation Trust
We provide high quality acute elective and specialist care for a population of more than 620,000 people in the county and surrounding areas.
We run the Cheltenham General and Gloucestershire Royal Hospitals as well as the Stroud Maternity Unit. Additionally, our doctors and nurses see patients at clinics in all of the smaller hospitals across the county. Our hospitals are recognised for providing high-quality services and we are world leaders in specialisms such as oncology, biophotonics, research, maternity and paediatrics. Our Trust is built on the dedication and hard work of our staff and we are very proud of our workforce.
Many of our employees work directly with patients and other roles contribute to providing the best healthcare by offering valuable support across the organisation. Whether you want to work in a medical or nursing role, or your skills are in another specialism such as maintenance, radiography, catering or accountancy, there is a role for you at Gloucestershire Hospitals NHS Foundation Trust.

Great Western Hospitals NHS Foundation Trust
We are looking to recruit and develop the best talent in our exciting journey.  Just 60 minutes from London,  we are also ideally placed for you to really enjoy your work life balance be it in beautiful countryside or in the welcoming city.
Great People, Great Place, Great Western Hospitals.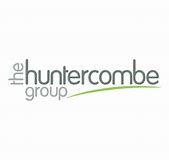 Huntercombe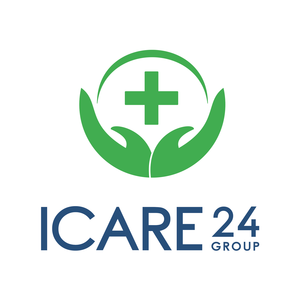 Icare 24 Group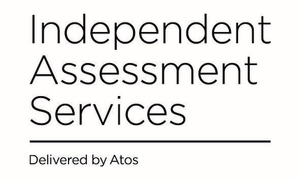 Independent Assessment Services
Are you a highly motivated Nurse, Physiotherapist, Occupational Therapist or Paramedic looking for a rewarding new challenge?
If so, IAS has an excellent opportunity for you to develop your skills and qualify as a Disability Assessor and nationwide locations available.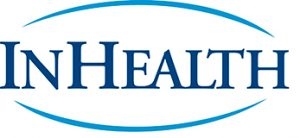 InHealth Group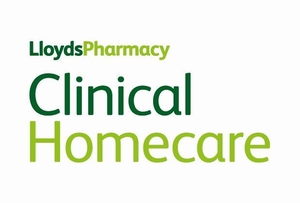 Lloyds Pharmacy Clinical Homecare
LloydsPharmacy Clinical Homecare provide care to more than 80,000 patients in their own home, place of work or in the community. This ranges from straightforward delivery of medication, to specialist nursing for complex conditions. We're one of the most experienced providers of clinical homecare in the UK, and we've been supporting patients in this way since 1975.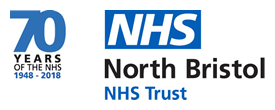 North Bristol NHS Trust
North Bristol NHS Trust is a centre of excellence in acute and trauma services and a range of many specialist services. We offer pioneering and internationally recognised treatments and are a regional specialist centre for Major trauma, Burns, Vascular, Neuromuscular, Stroke, Renal and Neonatal care
 
Our Brunel building at Southmead Hospital has been named the best designed large hospital internationally at the European Healthcare Design Awards. We also reside within one of the most vibrant cities in the UK: Bristol which is frequently voted one of the best places to live in the UK.   

Priory Group
Priory is the leading independent provider of behavioural care in the UK.
We organise ourselves into three divisions – healthcare, education and children's services, and adult care services – which together support the needs of more than 30,000 people every year.
Our purpose is to make a real and lasting difference for everyone we support
 

RCN

RCNi
RCNi is a wholly owned subsidiary of the Royal College of Nursing. 

We are the life-long learning partner for nurses and the whole nursing team.

Royal College of Nursing
We are the largest nursing-specific professional organisation and trade union worldwide. We represent the interests of 435,000 registered nurses, health care assistants, assistant practitioners, trainee nursing associates and students; help shape healthcare policy and promote excellence in practice.
For more information visit stand 76 or visit www.rcn.org.uk

Royal Devon and Exeter NHS Foundation Trust
The Royal Devon and Exeter NHS Foundation Trust provides integrated health and care services across Exeter and East and Mid Devon. With 8,000 staff, it manages a large acute teaching hospital, 12 community sites and provides community services to a core population of over 450,000.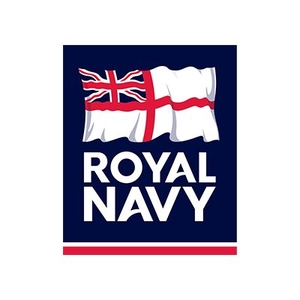 Royal Navy
The Royal Navy offers nursing careers with a real difference. We have specialist training opportunities, excellent professional development, good pay, conditions and promotion prospects as well as adventure training, sport and exciting deployments around the globe. We are recruiting for both regulars and reserves- if you want to find out more, search royalnavy.mod.uk/careers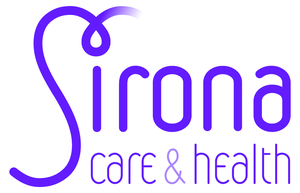 Sirona Care & Health
Sirona care & health is a Community Interest Company committed to providing integrated health and social care services to people across Bristol, Bath, North East Somerset & South Gloucestershire.
For us it's about the personal approach, we take pride in what we do and deliver the high standard of care that we'd expect for ourselves & our families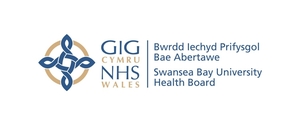 Swansea Bay University Health Board
Swansea Bay University Health Board (formerly ABMU) was created on April 1, 2019 and covers a population of around 390,000 in the Neath Port Talbot and Swansea areas. It has three major hospitals providing a range of services: Morriston and Singleton in Swansea, and Neath Port Talbot Hospital in Baglan, Port Talbot.

The Royal Bournemouth and Christchurch Hospitals NHS Foundation Trust
RBCH is the HSJ 2018 Highly Commended Trust of the year and we're looking to expand our team of over 1100 Nursing Staff to help us deliver our vision to more than 500,000 people across Bournemouth, Poole and Christchurch.
It's a very exciting time here in Dorset with a recent review kick-starting major improvement to the way healthcare is provided. Among which is the proposed merge with fellow acute Trust Poole Hospital. Our Joint CEO Debbie Fleming is passionate about our collective goal to create a new organisation that is even better, changing how we deliver care in a way that will improve services and deliver better outcomes. Not only do we offer an excellent service to our patients, we also work hard to care for our staff and ensure they feel supported. Every day, we value great team work, improvement, effective communication and taking pride in what we do for patients. We also enjoy a great place to live on the south coast, from award winning beaches to beautiful views!

University Hospitals Bristol NHS Foundation Trust
University Hospitals Bristol is a dynamic group of hospitals in the heart of Bristol. We have over 9,000 staff delivering over 100 different clinical services across nine sites. We provide care to the people of Bristol and the South West from the very beginning of life to its later stages.
Take a look at our event floor plan