Workshops
Take a look at the workshop programme for Birmingham. 
Day One - 12 March 2019
Skills and strengths: increase your self awareness and enhance your career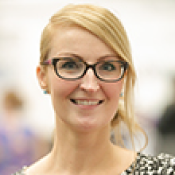 Julie Watkins, Career adviser, RCN Careers Service
Becoming a successful healthcare entrepreneur
Have you ever had an idea or dream to start your own business but didn't know where to start? Join Angela for her 'Become a Successful Healthcare Entrepreneur' presentation to hear the ups and downs of her journey.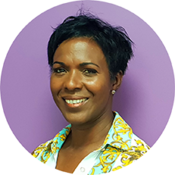 Angela Stewart, mother of three with over 30 years children's nursing experience in the NHS, saw the gap in the market in caring for children with complex health needs within the community and founded NurtureCare in 2013.
Growing from a spare room in her house to an award winning multi-million pound business in a prime Nottingham city location in under five years, Angela has been the catalyst that expanded NurtureCare to over four counties and shows no signs of slowing down.
Having recently added Nurture Academy, a specialist training division, to her portfolio of successful ventures, Angela now has her sights firmly set to national, international expansion and the opening of the first NurtureCare Respite Care Home.
Angela Stewart, CEO/Registered Manager, Nurturecare
Return to practice
Health Education England fund a national Return to Practice programme for former nurses with a lapsed NMC registration. The Workshop is an opportunity to learn more about how the process works, the funding available and how to access a local course. There will be a chance to directly ask questions from the presenter and learn how RTP can benefit you.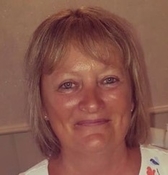 Jane has held a number of clinical and managerial nursing roles during her career of 40+ years. Her background is predominantly in Emergency Care having held roles at Senior Sister, Emergency Nurse Practitioner and Matron in two busy Accident and Emergency Departments and Trauma Centres from 1980 to 2002. 
She then moved into corporate nursing roles and became a Deputy Chief Nurse in 2003, workforce development, education and the development of Practitioner roles were a significant part of her portfolio.
She retired from her substantive post in 2016 and has since Project managed two International recruitment projects, one working with EURES recruiting European nurses without the use of recruitment agencies and another International Recruitment project in partnership with India and the Philippines with Global Health and the Department of Health to recruit nurses and doctors.
Since March 2017, she has been the Programme Lead for Return to Practice for GP Nurses and Return to Practice for Social Care.
Programme Lead for Return to Practice for GP Nursing, Health Education England
The RCNi Decision Support Tool
RCNi Decision Support is the Uk's only point-of-care decision support tool for nurses. Come to the workshop to find out more!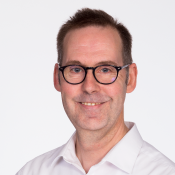 Senior Nurse Editor, RCNi and registered nurse and nurse tutor
Preceptorship
This talk addresses the challenges facing newly qualified nurses and nurses new to acute care today.  It defines the concept of preceptorship and offers coping strategies to guide individuals over this first stepping stone of their career.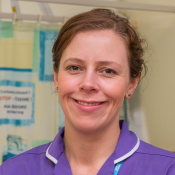 Practice Development Lead for Recruitment and Retention, Institute for Nursing and Midwifery Care Excellence, Nottingham University Hospitals
Clinical Academic Careers
Although relatively new, clinical academic careers and roles in nursing are gaining increasing interest and traction as a tangible career pathway in nursing. This talk will cover an overview of the clinical academic careers pathway and some examples of opportunities that are available.
 

Dr Louise Bramley is Interim Assistant Director of Nursing and Clinical Lead (Research and Innovation) at Nottingham University Hospitals NHS Trust (NUH). She is a senior nurse with a wealth of clinical experience in acute care and healthcare of older people and currently leads on nursing and midwifery research and innovation. She is passionate about building capacity and capability for front-line nurses and midwives to undertake primary research that improves patient outcomes and care
Clinical Lead for Research and Innovation in the Institute for Nursing and Midwifery Care Excellence