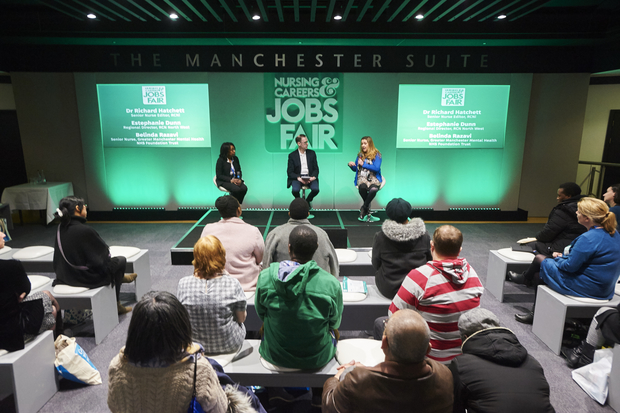 Want to hear from inspiring nursing professionals about the issues around nursing recruitment and retention?

Be part of our panel talk from 12pm with RCNi Career Development Editor Clare Lomas and hear from leading nursing professionals at RCNi Nursing Careers and Jobs Fair.
Clare will be joined by:
Hayley Smith, Devon Partnerships
Judy McDonald, Interim Deputy Director of Nursing, Black Country Partnership Foundation Trust
There will be an opportunity for you to ask questions and get practical advice on interview techniques, what recruiters are looking for, career structures, issues of developing/advancing staff, how to climb the ladder and more.