Day One - 10 March 2020
University Hospitals Leicester
RMN and RNLD Preceptorship. Asking the right questions, at the right time, the right way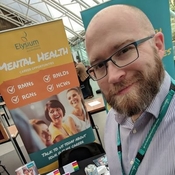 Mark has lead on Preceptorship in the independent sector for 5 years. With his experience working as a HCA before qualifying as a RMN in 2004, knowledge gained as a Management of Violence and Aggression Tutor for 6 years and training staff in H&S, BLS and other areas, he understands the amount of pressure a newly qualified nurse can feel, when starting in that first new job. Be that on the ward or even that first day in induction!
Mark has spent his time speaking with hundreds of students, listening to what they want in a Preceptorship and has supported almost 300 newly qualified nurses through their Preceptorship. With the backing of Elysium Healthcare, the programme has been accredited by the RCN and delivers two cohorts, starting 6 months a part, with 11 days of training over 12 months away from hospital services!
That's why Elysium Healthcare feel they lead the field in Preceptorship and during Marks talks you will learn more about how to ask the right questions at a job fair. When you should be asking them, of your potential employer and yourself and how to 
Mark Coningsby, Preceptorship Academy & University Lead, Elysium Healthcare
Supporting people with advanced dementia with the Namaste Care Programme
Supporting people with advanced dementia with the Namaste Care Programme – this workshop offers delegates the opportunity to extend their knowledge and understanding of advanced dementia using a Positive Approach to Care™ (Teepa Snow) and the benefits of implementation of the Namaste Care Programme.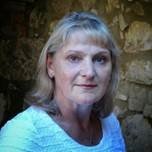 Having qualified as an RGN  in Southampton, Suzanne followed a privileged path into neurology & neurosurgery at The National Hospital for Nervous Diseases. Unusually for a general nurse, her journey naturally led her to supporting people living with dementia and Parkinson's Disease in tandem with building a career in learning and development. In 2016 she completed an MSc with Bradford University and has worked in the NHS, CQC and private sector. She is currently leading Care UK's strategy to enhance quality of life for people living with dementia, their families, partners and friends.
Suzanne Mumford, Lead Quality Development Manager (Dementia & Lifestyles), Care UK
Keep safe on the ward
Talk by Devon Partnership NHS
Return to Practice
Talk by Health Education England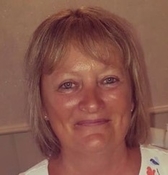 Jane has held a number of clinical and managerial nursing roles during her career of 40+ years. Her background is predominantly in Emergency Care having held roles at Senior Sister, Emergency Nurse Practitioner and Matron in two busy Accident and Emergency Departments and Trauma Centres from 1980 to 2002. 
She then moved into corporate nursing roles and became a Deputy Chief Nurse in 2003, workforce development, education and the development of Practitioner roles were a significant part of her portfolio.
She retired from her substantive post in 2016 and has since Project managed two International recruitment projects, one working with EURES recruiting European nurses without the use of recruitment agencies and another International Recruitment project in partnership with India and the Philippines with Global Health and the Department of Health to recruit nurses and doctors.
Since March 2017, she has been the Programme Lead for Return to Practice for GP Nurses and Return to Practice for Social Care.
Jane Smith Programme Lead for Return to Practice for GP Nursing, Health Education England