Reasons to exhibit or sponsor with us
We have plen­ty of excit­ing oppor­tu­ni­ties, what­ev­er your organisation's size or bud­get. Benefits include: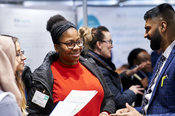 Chat live with high quality nurses
Be part of the biggest nursing jobs fairs in UK and meet and interview hundreds of high-calibre, job-seeking nurses as well as newly registered nurses looking for their first role.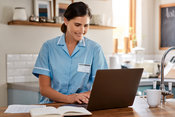 Enhance your brand and increase awareness
Enhance your organisation's profile within the nursing community with our extensive marketing campaign and Premium Packages utilising RCNi's Digital platforms, social media an direct emails campaigns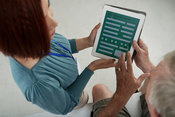 Interview rooms
We have rooms available for you to interview candidates and put forward job offers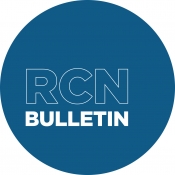 20% advert discount
Advertise in the jobs fair issues of RCN Bulletin and receive a 20% advert discount.Your advert will reach over 360,000 UK nurses.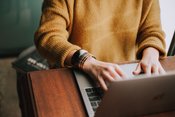 Enhanced & Premium Packages
Increase your digital presence on RCN Bulletin Jobs board with our enhanced packages and direct email marketing. You also have the chance to sponsor a seminar and raise your brand profile.
Get in touch with us for more information