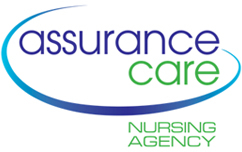 Assurance Care & Nursing Agency Ltd
Supplying Nurses to the NHS for the past 20 years.
Approved Provider for the Supply of Nurses on the NHS CPP Procurement framework.
We're here to listen to your dreams and will do our best to match you with the perfect role. Our friendly team will assist you in in providing expert advice in training and continuous education opportunities to enhance your knowledge and skills.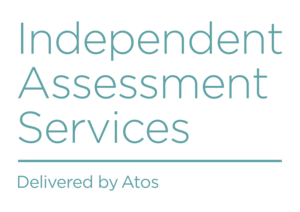 ATOS - Independent Assessment Services
Are you a highly motivated Nurse, Physiotherapist, Occupational Therapist or Paramedic looking for a rewarding new challenge?
If so, IAS has an excellent opportunity for you to develop your skills and qualify as a Disability Assessor and nationwide locations available.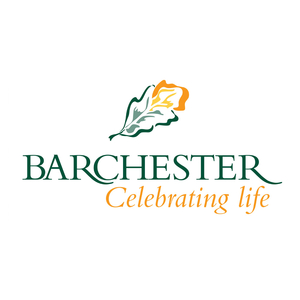 Barchester Healthcare
With over 200 care homes and six independent hospitals, we pride ourselves on delivering the highest quality care and support to our residents; and our teams are crucial in making that happen. Offering fantastic career opportunities and benefits for Nurses at all levels, get in touch to find out more.

Barking, Havering & Redbridge University Hospitals
Join a team to be proud of
If you love a challenge and are looking for an exciting new venture, join our nursing team. Our ethos is working together to provide outstanding healthcare to our community.
Take a look at our current vacancies at www.bhrhospitals.nhs.uk/current-vacancies
 

Barnet, Enfield & Haringey Mental Health NHS Trust
Here at Barnet, Enfield and Haringey Mental Health NHS Trust (BEH) we employ more than 3,000 staff. Our staff are central to the way we provide excellent patient care. We want to work with people who are professional, caring and respectful. We also want our employees to be passionate about caring for, and supporting, others towards recovery.
If you feel that this is you and you want to be part of a team that values your personal and professional development and contribution, join us. See what the future could hold for you at BEH.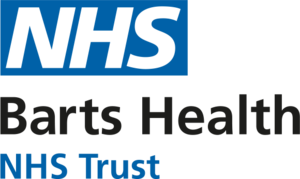 Barts Health NHS Trust
Barts Health is one of the largest NHS Trusts in the UK with over 16,000 staff members providing care to around 2.5 million people across east London and beyond. 
Whether you would like to gain more experience in one of our four major hospital sites (The Royal London, St Bartholomew's, Whipps Cross and Newham) or work within the community, we are certain to find a role to suit you.
We can offer you an excellent package, flexible working, exclusive benefits and the chance to gain unparalleled experience in one of our innovative hospitals.
Come and have a chat with us to find out more about our vacancies visit: http://jobs.bartshealth.nhs.uk/

BMI Healthcare
Are you ambitious, inspiring and looking to work in a supportive team environment? 
BMI Healthcare is hiring great people like you to join our team.  Whether you are newly-qualified, returning from a career break, or looking for a new challenge - we have exceptional opportunities for you to Grow With Us and develop your career.
We are the largest independent hospital group in the UK with 55 hospitals across the country employing over 10,000 staff. 
Come and find us at Stand 51 to find out more about our fantastic teams, excellent benefits and unprecedented learning & development support to enhance your skills and grow your career. 
 
BPAS
The British Pregnancy Advisory Service (BPAS) is a national charity that works closely with the NHS – we provide abortion and sexual healthcare services to women and men across the UK. We respect each individual's right to choose and we never judge.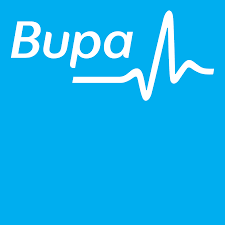 BUPA
Help us help people live longer, healthier, happier lives
We employ more than 80,000 people globally who are making this a reality. Do you want to play a part in our success? If you've got the belief, the drive and the talent to help us in our ambition then we want to hear from you.
.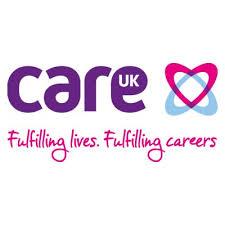 Care UK
Are you a nurse looking for a rewarding role? Do you want to progress in your career? You'll find a home for your talents at Care UK. Whether you're coming from a hospital, or another care setting, we'll give you time and support to build a fulfilling career.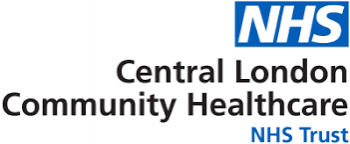 Central London Community Healthcare NHS Trust
If you are a trainee or experienced nurse interested in working within community services come visit us at stand 21. 
To explore the opportunities we have visit CLCH's jobs page https://www.clch.nhs.uk/job/latest-jobs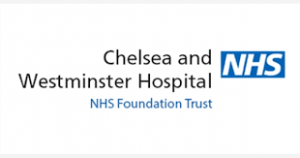 Chelsea & Westminster Hospital NHS Trust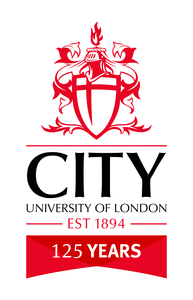 City University
The School of Health Sciences delivers foundation, UG, PG, apprenticeship, CPPD and City Health short courses across the Divisions of Health Services Research and Management, Language and Communication Sciences, Midwifery and Radiography, Nursing, and Optometry and Visual Sciences. Our purpose is to improve the health, care and wellbeing of individuals and communities through the highest quality education, world-leading research and progressive partnerships. We have over 120 years' experience in training health professionals. We are proud of our healthcare education heritage and of the pioneering healthcare professionals who paved the way for their professions. We are a modern, professional, highly-connected School.

Cleveland Clinic
Cleveland Clinic is one of the leading providers of specialised medical care in the world, focused on providing clinical excellence and superior patient outcomes. It is an integrated healthcare delivery system with hospitals, clinics and wellness centres in the U.S. (Ohio, Florida and Nevada), Canada (Toronto) and the U.A.E. (Abu Dhabi). As part of our international strategy, we are delighted to be bringing our model of healthcare to London in 2021. London is a world-recognised centre of clinical excellence and research and this initiative plays an important part in allowing us to continue our legacy of world-class care.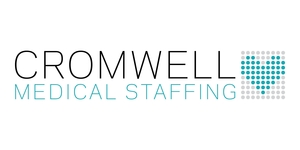 Cromwell Medical Staffing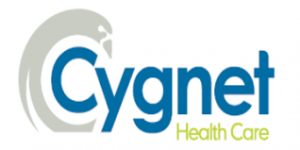 Cygnet Health Care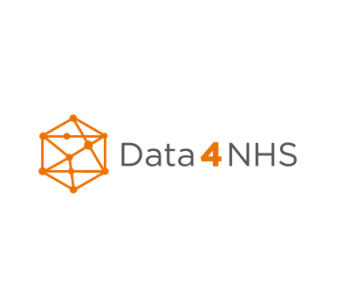 Data4NHS
Data4NHS maintains one of the largest healthcare related databases in the UK.  Registration is free and only available to NHS professionals with a valid NHS email address.  Register with us to have access to our resources including the Data4NHS national directory, recruitment opportunities, events and courses calendar, surveys and e-bulletin.

Day Webster Ltd
Day Webster LTD is an established Healthcare recruitment business specialising in nursing (including theatres, ICU/IDU, Midwifery, community and General wards, HSS/AHP, Doctors and Non-Medical sectors). Our teams have many years of experience in their specific sectors and in the wider public sector and search areas. 

Direct Healthcare
Direct Healthcare is a specialist healthcare recruitment agency, providing high-calibre staff to NHS and private sector healthcare employers. We cover a wide range of nursing and care sector jobs in locations all over the UK, including Community Nurse Jobs, Mental Health Nurse Jobs and ITU Nurse Jobs – so wherever you are looking for work, we'll be able to help. 
Our nurses' satisfaction is our highest priority, so if you are looking for a nurse job with an agency that cares. 
https://www.directhealthcareplc.co.uk

Direct Medics
Direct Medics is a leading healthcare recruitment agency. We currently recruit nurses of all grades and specialities on behalf of many public and private sector clients across the UK and Ireland for high quality permanent, long-term block bookings and short-term shift work opportunities in various settings and departments.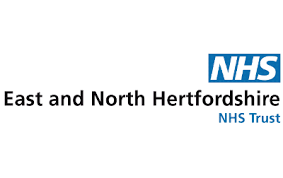 East & North Hertfordshire NHS Trust
Here at East and North Herts NHS Trust, we are all incredibly proud of the range of general and specialist services we provide.   Our 5,000 wonderful staff ensure our patients get the best care at our four sites:
•Hertford County Hospital, Hertford 
•The Lister Hospital, Stevenage 
•Mount Vernon Cancer Centre, Northwood 
•The New QEII Hospital, Welwyn Garden City 
We have a variety of exciting roles across all of our sites. Whilst each role is very different, we all share one vision – we put our patients at the heart of the outstanding care we provide and we're always looking for people who share our values.
Come and have a chat with us to find out more.
It's great to work in Hertfordshire.  Get a new start in Herts!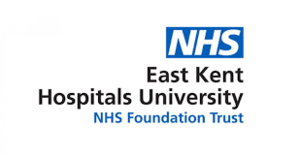 East Kent Hospitals University NHS Foundation Trust
East Kent Hospitals is a pioneering Trust that is currently on an exciting journey of healthcare transformation. We are looking for staff who are passionate about people to help us deliver first-class care. We would love you to be part of our journey

East London NHS Foundation Trust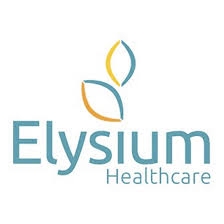 Elysium Healthcare
At Elysium Healthcare we bring together a unique approach to the delivery of care where the individual is embedded in the heart of all aspects of care. Together, with all our stakeholders, we shape the care of today and the future. Our aim is to set new standards in the delivery of specialist care through our strategic network of sites which provide a complete pathway of care
We see our role as one which empowers and supports patients to achieve their goals. We do this by ensuring that they are at the heart of everything. With the right support, car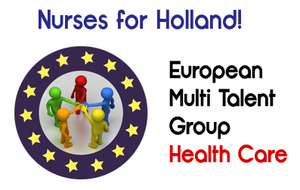 European Multi Talent Group Health Care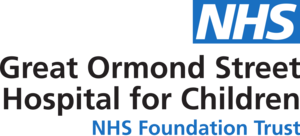 Great Ormond Street Hospital for Children NHS Foundation Trust
Great Ormond Street Hospital for Children NHS Foundation Trust (GOSH) is a national centre of excellence in the provision of specialist children's health care, currently delivering the widest range of specialist care of any children's hospital in the UK. Around 4,100 full-time and part-time staff work at the hospital. Come and have a chat with us to find out more about our vacancies visit: https://www.gosh.nhs.uk/working-here/current-jobs#!/job_list/s1/Nursing…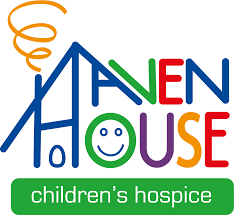 Haven House Children's Hospice
Please come along to the Nursing Careers and Jobs Fair where we will be looking for qualified, experienced and enthusaistic nurses to join our dedicated team of staff at Haven House.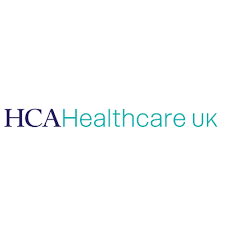 HCA Healthcare UK
At HCA Healthcare UK, we offer the latest medical expertise, therapies and technologies. However, our approach isn't just clinical. We deliver healthcare with a human touch. Whether they specialise in cancer, cardiac, neurology, orthopaedics or paediatrics, all our centres have the same priority – our patients.

Health & Safety Group
The Health & Safety Group provide expert CPD accredited training for over 100,000 Healthcare Professionals each year

Healthcare at Home
Would you like to provide one-on-one patient care without the distractions of a busy ward? Have you ever considered delivering acute care within a patient's home? Remember why you became a nurse. At Healthcare at Home we have unique opportunities to increase your patient facing time.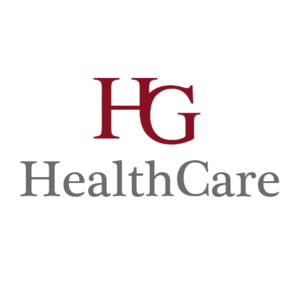 HG Healthcare
HG Healthcare provides healthcare staffing solutions across the UK creating opportunities for businesses and candidates. We specialise in finding the best possible recruits. We are highly qualified, specialist healthcare professionals with a clear understanding of the exact requirements of those looking to recruit healthcare staff. A quality-driven approach that underpins every aspect of our work.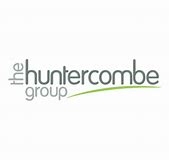 Huntercombe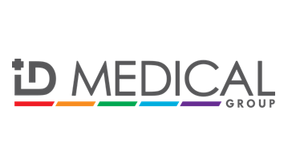 ID Medical
Register once, work anywhere.
ID Medical is the UK's leading healthcare recruiter.  As a result of our relationships with 98% of NHS trusts, as well as private healthcare establishments, you'll have access to a fantastic selection of shifts. Short or long-term, locum or permanent – we will find you your perfect job.
 

Imperial College Healthcare NHS Trust
We are an NHS Trust of 10,000 people, providing care for around a million people every year, in our five hospitals and a growing number of community services in north west London.  We have a rich heritage and an ambitious vision for the future of our patients and local communities.  We want you to know all about who we are, what we do and where we are heading.
Integrated Care 24
We are Integrated Care 24 - the leading not-for-profit Social Enterprise. We provide high quality, integrated, urgent care to over six million patients and are proud to have been an NHS Business Partner for over 25 years. We're not profit driven, we make a positive difference - for everyone.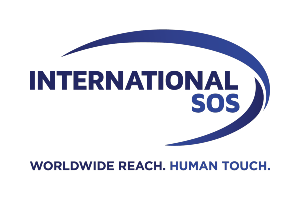 International SOS
International SOS is the world's leading international health care, medical assistance and security risk services company with 11,000 employees. With over 30 years of experience our global infrastructure comprises of assistance centres, International SOS clinics, health care providers and global medical evacuation capabilities supported by dedicated air ambulances.

IPRS
We are a diverse and welcoming team of specially trained Healthcare Professionals and Operational colleagues, with our clinical team coming from a variety of backgrounds, including Nurses (RGN, RMN and RNLD), Physiotherapists, Occupational Therapists and Paramedics. We invest in extensive training programmes for both Healthcare Professionals and our Operational teams, focusing on placing the claimant experience firmly at the heart of our service. We work on behalf on the DWP to deliver clinical assessments for individuals who have applied for PIP (Personal Independence Payments) benefit. As healthcare professionals we act as information gatherers, gaining information on how each individual's conditions impacts their ability to undertake daily activities by completing in depth and individualised assessments in a respectful, non-bias and reassuring manner using our clinical curiosity, medical knowledge, learnt resources and clinical guidance.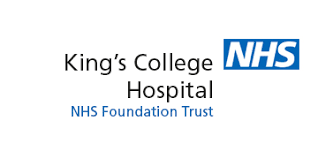 Kings College Hospital NHS
Kings College Hospital NHS Foundation Trust is one of the UK's largest and busiest teaching hospitals. The Trust is recognised internationally for its work in liver disease and transplantation, neurosciences, cardiac, haemato-oncology, fetal medicine, stroke and major trauma centre's; In 2013, we acquired the Princess Royal University Hospital (PRUH), Orpington Hospital, and some services at Beckenham Beacon and Queen Mary's Sidcup following the dissolution of South London Healthcare NHS Trust. We now provide care to 1.5 million patients in Southwark, Lambeth, Bromley, Bexley, Lewisham and elsewhere in south east London and parts of Kent. Over 10,000 babies are delivered by our hospitals each year, and over 750 patients come to our Emergency Departments every day. For more information, please visit the website - https://www.kch.nhs.uk/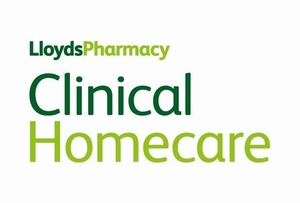 Lloyds Pharmacy Clinical Homecare
LloydsPharmacy Clinical Homecare provide care to more than 100,000 patients in the comfort of their home, work, or in the community – ranging from delivery of medication to specialist end-to-end nursing for complex conditions. We're passionate about what we do and the difference we make to our patients' lives. It's this dedication that ensures we constantly deliver outstanding levels of care.
We have a lot to offer, not only to our patients but also to our employees. We have a range of opportunities for passionate professionals. You'll have access to training at all stages of your career. The opportunities are endless.

Medgen Healthcare Recruitment
MedGen is the leading nursing recruitment agency specialising in placing last-minute agency nurses nationwide.
Working with private and public sector hospitals, prisons and private clients, we're the experts at managing highly urgent staffing requirements. We provide value by enabling you to deliver first-class care and continuity of service.
 

Medics Pro
One of the UK's leading recruitment agencies for today's healthcare professionals. An accredited service underpinned by industry insight and empathy. We focus on providing  our Nurses with training & professional support, as well as industry leading access to placements, throughout their career journey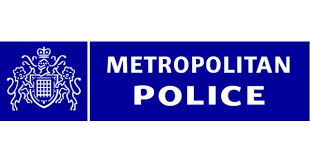 Metropolitan Police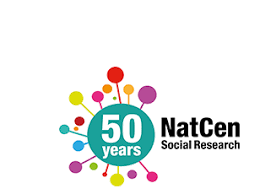 NatCen
As Britain's leading independent social research centre, we have 50 years' experience of enabling evidence-based policy decision making. 
Social research needs specialist interviewers and our nationwide field force are the best. Our nurse panel is key to the collection of objective biomedical and clinical data, which supports our social research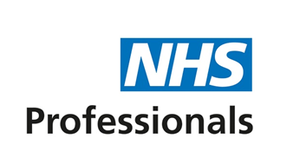 NHS Professionals
Who are we? Well … If a hospital cannot supply staff on a ward or area, due to increased demand, sickness, or common staff shortages, they need to call upon Bank staff. NHS Professionals works with trusts to develop 'bank' of highly skilled workers who want to work flexibly with the NHS in Acute, Mental Health or Community areas.
Working through a staff bank helps a trust reduce their reliance on expensive agencies helping their spend go back into healthcare. Right now, we have over 126,000 members registered on our bank from various roles, grades and specialities all saving the NHS over £70 million per year which is reinvested back into each client trust.
What can the staff bank offer you? 
Whether you're looking to enhance your skill set, gain more experience or simply earn a bit of extra money, we can help you achieve this through the staff bank. 
 

NISI Staffing
NISI Staffing is a professional recruitment consultancy, supplying temporary and permanent medical professionals to a variety of clients within the private and public sectors across the UK.
NISI Staffing offers innovative medical recruitment solutions and provides bespoke solutions with a personal touch, tailored around client requirements. We focus heavily on our professional service, consistently delivering quality medical professionals nationwide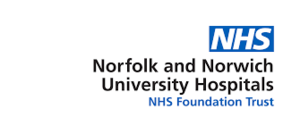 Norfolk & Norwich University Hospitals NHS Foundation Trust
We may be the sixth largest acute teaching hospital in the UK, but everyone knows each other and we have a real community feel where each member of the team is valued and respected. 
We have a range of opportunities, come along to Stand 23 to find out more.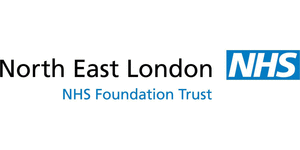 North East London Foundation Trust
Working for NELFT offers you an exciting, unique and challenging opportunity to put Nursing Leadership at the heart of the organisation. By investing in the wellbeing and professional development of staff we invest in improving the patient experience and achieving our ambition of providing high quality, safe and compassionate care.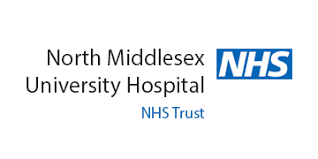 North Middlesex University Hospital NHS Trust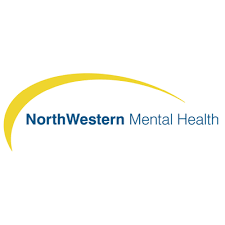 North Western Mental Health
North Western Mental Health is Melbourne's leading public provider of mental health services including Orygen Youth Health (OYH). Why not take your career to the next level by joining the award winning Australia/Melbourne based North Western Mental Health/Orygen Youth Health. Hear from Nurses who have made the journey and other useful links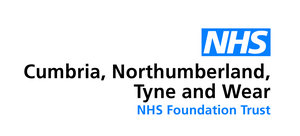 Northumberland, Tyne and Wear NHS Foundation Trust
Cumbria, Northumberland, Tyne and Wear NHS Foundation Trust provides a range of mental health, learning disability and neurological care services across the north of England.

The Trust works from more than 70 sites across Cumbria, Northumberland, Newcastle, North Tyneside, Gateshead, South Tyneside and Sunderland. We also run a number of regional and national specialist services. Along with partners, we deliver support to people in their own homes, and from community and hospital-based premises.

We have more than 7,000 people working for us and a budget of over £380 million.
 
Nuffield Health
Nuffield Health is Britain's largest not for profit healthcare business. We reinvest all profit in our expert staff, our technology and our facilities, to provide accessible, innovative ways for people to get and stay healthy. We've built a pioneering, integrated network including Hospitals, Fitness & Wellbeing Gyms and Medical Centres.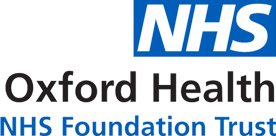 Oxford Health NHS Foundation Trust
Join our team at Oxford Health NHS Foundation Trust.  Our 6,000+ staff provide physical, mental health and social care across Oxfordshire, Buckinghamshire, Wiltshire and North East Somerset.
As a large Trust we can offer a range of exciting and challenging opportunities and a variety of flexible working options. Visit www.oxfordhealth.nhs.uk/careers
 

Oxford University Hospitals NHS Foundation Trust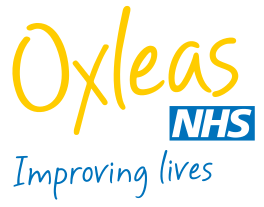 Oxleas NHS Foundation Trust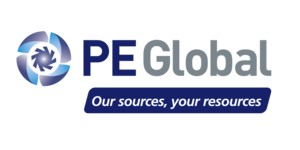 PE Global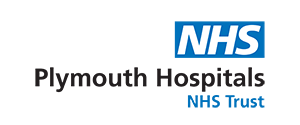 Plymouth Hospitals NHS Trust

Practice Plus Group
Practice Plus Group, formerly Care UK Healthcare, specialise in running NHS Treatment Centres offering Elective Surgery and Diagnostic Services across the country. All of our centres are rated either Good or Outstanding by the CQC. Speak to our clinical and recruitment teams today about beginning your nursing career with Care UK Healthcare.

Priory Group
When you join Priory Group, you'll be part of an innovative and growing organisation that is helping to redefine health, education and social care in the UK. Our nationwide team treats more than 70 conditions through a network of over 450 facilities including:
•    Mental Health and addiction services
•    Rehabilitation and recovery facilities
•    Medium and low secure facilities
•    Specialist schools and colleges
•    Residential and care homes

RCNi
RCNi is a wholly owned subsidiary of the Royal College of Nursing. 

We are the life-long learning partner for nurses and the whole nursing team.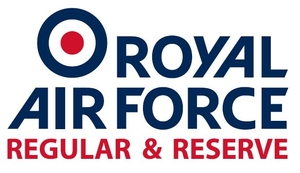 Royal Air Force
RAF nurses' practice in some dynamic and challenging environments, delivering high quality care in peacetime and on operations around the world. With structured career pathways, aeromedical evacuation and specialist courses, you never stop learning. Some leadership and management skills in a team environment plus excellent standards of nursing are required.

Royal College of Nursing
The Royal College of Nursing is the largest specialist nursing body and trade union in the UK supporting registered nurses, midwifes, nursing students, health care assistants and assistant practitioners. For over 100 years we have been supporting and protecting the nursing team and are the voice of nursing across the UK.
www.rcn.org.uk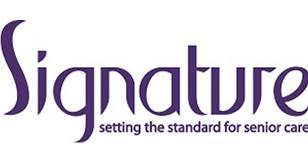 Signature Senior Lifestyle
Signature Senior Lifestyle is a unique and inspiring group of Care Homes where care and lifestyle go hand in hand. We offer exceptional levels of person-centred care and the highest possible quality of life, in terms of both luxurious accommodation and support, all provided within our exquisite purpose-built homes .
Care is not a big enough word.
We take pride in setting a new standard of care and really enjoy looking after our residents. We are passionate about delivering what is right for each individual. So whether you join us as a nurse, carer, chef, gardener, housekeeper or activity co-ordinator, everybody here plays an important part; supporting each other and coming together to create the Signature experience.
Where everyone is special
One of the many factors that set us apart from other care providers is our friendly, dedicated staff who constantly strive to ensure all our residents' needs are met. As well as recruiting the right people we are also passionate about developing and enhancing the careers of our employees, helping us all to grow and prosper.

South London and Maudsley NHS Foundation Trust
South London and Maudsley NHS Foundation Trust is the natural home for professionals who are fascinated by the mind and the world of mental health.  We're renowned for providing the widest range of NHS mental health services in England, for pioneering research into the causes and treatment of mental illness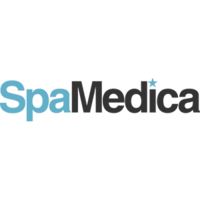 SpaMedica
Smiling, caring and friendly are the top 3 words our staff use to describe working at SpaMedica. We're one of the fastest growing healthcare providers in the UK and are looking for focused and passionate staff to help us to continue delivering high-quality care and excellent outcomes for our patients.

Speed Medical
As an independent provider of health and wellbeing solutions, Speed Medical is proud to be celebrating 21 successful years. With a diverse multi-disciplinary panel of over 5,000 medical experts, we continue to lead the way by driving clinical quality, improving efficiencies and embracing the latest technologies, all with the intention to deliver an outstanding service.
Spire Healthcare
Spire Healthcare is a leading independent hospital group that has been putting patients at the heart of everything we do for over 40 years. We have 39 hospitals and 8 clinics across England, Wales and Scotland.

St Andrews Healthcare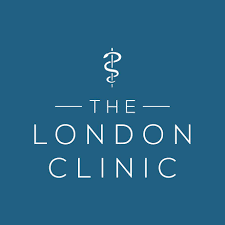 The London Clinic
The London Clinic has been the hospital at the heart of the medical community in and around Harley Street since 1932. We are one of the UK's largest independently owned non-profit hospital, where we pride ourselves on our values, and putting the patient at the heart of everything we do.

The Royal Bournemouth and Christchurch Hospitals NHS Foundation Trust
RBCH is the HSJ 2018 Highly Commended Trust of the year and we're looking to expand our team of over 1100 Nursing Staff to help us deliver our vision to more than 500,000 people across Bournemouth, Poole and Christchurch.
It's a very exciting time here in Dorset with a recent review kick-starting major improvement to the way healthcare is provided. Among which is the proposed merge with fellow acute Trust Poole Hospital. Our Joint CEO Debbie Fleming is passionate about our collective goal to create a new organisation that is even better, changing how we deliver care in a way that will improve services and deliver better outcomes. Not only do we offer an excellent service to our patients, we also work hard to care for our staff and ensure they feel supported. Every day, we value great team work, improvement, effective communication and taking pride in what we do for patients. We also enjoy a great place to live on the south coast, from award winning beaches to beautiful views!

University College London Hospitals NHS Foundation Trust
We want you to come to UCLH, and stay at UCLH, because our success starts with you.
Our patients tell us that our nurses make all the difference, and here you will be at the forefront of innovation in patient safety and treatment.
Visit www.uclh.nhs.uk/wwus to find out more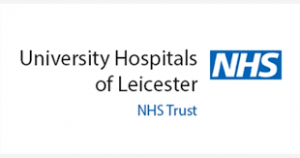 University Hospitals of Leicester NHS Trust
Discover Caring at its Best at Leicester's Hospitals. 
Whether a trainee or experienced nurse, explore the opportunities we have to offer.
Visit our New Recruitment website www.jobsatleicestershospitals.nhs.uk to see all our current vacancies.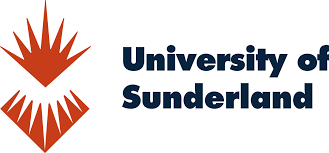 University of Sunderland in London
We offer Bachelors course in Health & Social Care and a Top Up in Nursing, and a Masters in Public Health & Nursing.
We offer flexible hours and Academics with relevant professional experience to best inform the courses and teaching.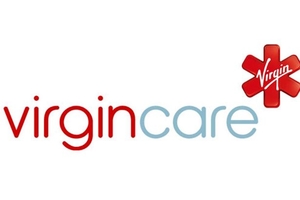 Virgin Care
Take a look at our event floor plan