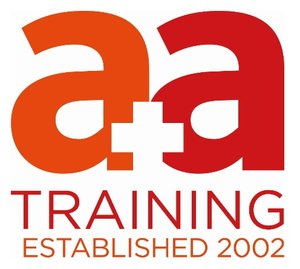 A+A Training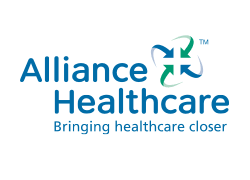 Alliance Healthcare
Alcura is dedicated to patient care. The patient is at the heart of all we do. We offer high tech innovative treatment options to our NHS partners and manufacturers focusing on a gold standard model of care of delivery. Working autonomously but with the support of the wider team,  Alcura nurses offer a wide range of treatments including infusions, sub cut injections and phlebotomy visits.  We can offer good career opportunities in a vastly developing clinical home care setting. As the roles are field based Alcura provide a fully expensed company vehicle, high spec IT equipment and mobile phone.  NMC and professional fees are renumerated at the companies expense.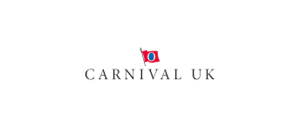 Carnival UK
Carnival UK is the operator of P&O Cruises and Cunard, running luxury cruise ships all over the world.
Our ships are similar to a small town or city. Working as a Nurse onboard our ships is a one-of-a-kind experience, as our Medical Team are required to use their A&E or ICU experience to look after patients with all types of ailments, sicknesses, and health problems – from sun burn to cardiac arrests.
If this sounds interesting to you, come and say hi!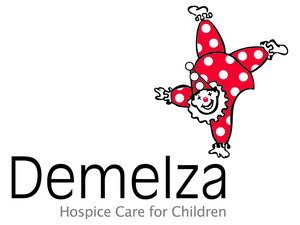 Demelza Hospice Care for Children
Demelza provides specialist care and emotional support for babies, children, young people and the whole family from diagnosis, during day-to-day family life, times of crisis, end of life and through bereavement. 
 
Our nursing team is the heartbeat of Demelza, and with compassion and expert clinical care all wrapped in one they give children and families the vital support they need. Our registered nurses pass on their knowledge and equip those closest to the child with the confidence and skills to manage their child's needs. 
 
Join our team: https://www.demelza.org.uk/work-with-us/vacancies/care-and-nursing-vaca…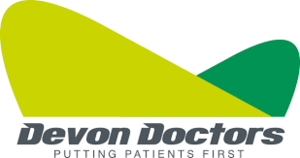 Devon Doctors
Devon Doctors Group are an award-winning not-for-profit social enterprise, Putting Patients First with a focus on providing high-quality care, and with any financial surpluses reinvested into our services. 
 
As the Provider of the Integrated Urgent Care Services comprising NHS 111 and urgent out-of-hours care in Devon and Somerset, of the Mayflower Medical Group practices in Plymouth and Clock Tower Surgery in Exeter, we offer a great opportunity to expand your horizons and take on new challenges! 
 
In and out-of-hours we offer flexible shifts at great rates within primary care, urgent care and NHS 111, all with multi-disciplinary clinical team support. 
 

Four Seasons Health Care
Four Seasons Health Care is one of the UK's largest independent health care providers caring for more than 10,000 people across the UK. We provide long-term and respite residential and nursing care for older people and are an award winning, sector leader in specialist dementia care. Our homes are more than just places of care and everyday living support. They're also thriving communities in which each person feels part of the life of the home.

Healthcare Homes
Healthcare Homes Group objectives have always been to create environments where people receive the highest standards of care; where dignity is respected; where talents and interests are encouraged; and where life is lived to its fullest potential. This is evident in our CQC ratings across the portfolio  
Regularly recognised in industry awards and voted in the Top 20 of care home and homecare providers in the UK, our services are founded on the ethos of delivering the very best person-centred care possible, creating home-from-home comfortable and safe environments, by a dedicated team. 
 
Caring really is at the heart of everything that we do.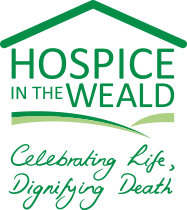 Hospice in the Weald

Imperial College Healthcare NHS Trust
We are an NHS Trust of 10,000 people, providing care for around a million people every year, in our five hospitals and a growing number of community services in north west London.  We have a rich heritage and an ambitious vision for the future of our patients and local communities.  We want you to know all about who we are, what we do and where we are heading.
Our hospitals – Charing Cross, Hammersmith, Queen Charlotte's & Chelsea, St Mary's and The Western Eye have a long track record in research and education, influencing clinical practice nationally and worldwide. We also have a growing number of community services and provide private healthcare in dedicated facilities on all of our sites, including at the Lindo Wing at St Mary's.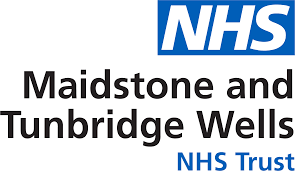 Maidstone and Tunbridge Wells NHS Trust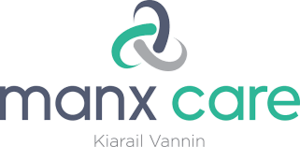 Manx Care
Achieve your aspirations and the lifestyle you want with Manx Care – a Preceptorship of the Year finalist in the Nursing Times Workforce Awards 2021!
We're a new public sector organisation responsible for delivering health and social care services across the Isle of Man. We want to establish ourselves as the best small island based health and care system in the world.
Our values are Committed, Appreciative, Respectful and Excellence. This means we really care about you, your career and our patients.
If you want to achieve your ambitions and enjoy an excellent work-life balance, have a chat with our team.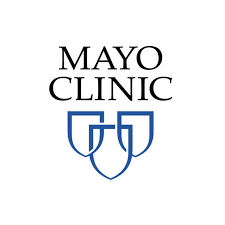 Mayo Clinic
Mayo Clinic Healthcare in London has exciting opportunities for professional nurse who are interested in joining our executive health and outpatient clinic practice.  Mayo Clinic is a global leader in healthcare, our care team members practice the art of caring, not just the science of medicine. Working for Mayo Clinic Healthcare in London offers the unique experience of having access and being directly connected to Mayo Clinic in the U.S., one of the most highly respected and successful departments of nursing in the world.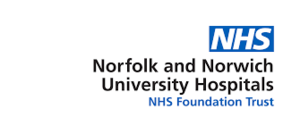 Norfolk & Norwich University Hospitals NHS Foundation Trust
NNUH one of the largest trusts in the UK, provides first-class acute care for around one million people, in Norfolk and surrounding areas. We're a teaching and research hospital, at the forefront of innovation, including world class facilities. We work closely with the University of East Anglia, providing teaching opportunities for staff and placement opportunities for students. We attract some of the best and leading professionals from around the world and are proud that our workforce represents 94 countries.
Norwich was voted one of the Best Places to Live in the UK by The Sunday Times in 2022 and Norfolk provides the perfect balance between city, countryside and coastline
Nuffield Health
Nuffield Health is Britain's largest not for profit healthcare business. We reinvest all profit in our expert staff, our technology and our facilities, to provide accessible, innovative ways for people to get and stay healthy. We've built a pioneering, integrated network including Hospitals, Fitness & Wellbeing Gyms and Medical Centres.

Oakhaven Hospice

Priory Group
Priory is the leading independent provider of behavioural care in the UK. We are looking for RMNs and RNLDs to join us at all career levels. With our dedicated nursing pathway, we want to support you to become the nurse you have always wanted to be. 
Royal United Hospitals Bath NHS Foundation Trust
At the Royal United Hospitals Bath everyone matters. We are proud of all our staff and work together to make a real difference to our patients, their families and each other. We are an innovative and inspirational acute general district hospital with lots to offer you. Whether you are newly qualified or an experienced nurse, we will support you to help you flourish in your nursing career. We're creating new opportunities, introducing new ways of delivering services and encourage our colleagues to develop their talent to become our future leaders. Your wellbeing is also important to us and when you join our RUH community you'll be invited to be part of our staff networks, meet new colleagues, discuss ideas and encourage conversations that can influence change for the benefit of everyone. 
Our hospital site is surrounded by beautiful countryside and there's plenty of outside space for you to enjoy a restful break. We even have an outdoor heated swimming pool to help support your wellbeing. What's more we're just a stone's throw away from Bath's city centre which offers a range of restaurants, independent shops, pubs and trendy bars. 
Interested? Come to our stand to find out more, we look forward to meeting you.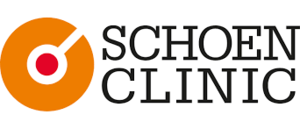 Schoen Clinic
I am delighted to introduce you to Schoen Clinic UK. We're part of a leading international hospital group with over 35 years' expertise delivering award-winning, innovative, personalised treatments for mental health disorders plus orthopaedic and spine conditions at four facilities across the UK. Being part of such a prestigious group allows us to benefit from working with some of the world's best experts and cutting-edge treatment innovations for our patients. Our heritage lies in delivering data-driven, outcome-based patient care. We focus on speciality combined with unique, evaluation techniques to ensure that each and every patient receives super-specialised care and an excellent clinical outcome. Our specialists include world-class Consultants and clinical professionals working together as one Multidisciplinary Team (MDT), a model which sets us apart from other private healthcare providers offering exceptional care and safety.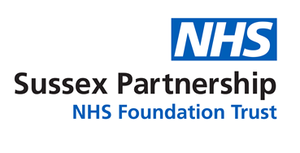 Sussex Partnership NHS Foundation Trust
Sussex Partnership NHS Foundation Trust provides mental health, learning disability and prison health care, with a range of specialist services covering a large geographical area of the south east of England. Our services are aimed at children, young people and adults of all ages and many are provided in partnership.

The Royal Melbourne Hospital & North Western Mental Health
North Western Mental Health is Melbourne's leading public provider of mental health services including Orygen Youth Health (OYH). Why not take your career to the next level by joining the award winning Australia/Melbourne based North Western Mental Health/Orygen Youth Health. Hear from Nurses who have made the journey and other useful links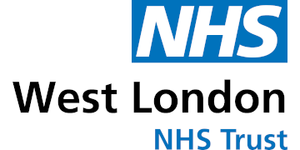 West London NHS Trust
We provide mental, physical and community healthcare in three London boroughs: Ealing, Hammersmith & Fulham and Hounslow.
With over 40 sites, we serve a local population of 800,000. 
We also provide regional and national services, caring for patients from across the South of England. These include Broadmoor Hospital for high secure patients, Cassel Hospital for people with personality disorder and our forensic services. 
We've won national awards for our workforce programmes and more recently we were highly commended for 'Mental Health Trust of the Year' 2020 by the Health Service Journal.
Take a look at our event floor plan